Varsity stalls Chinese tours
Two teams from universities at Wuhan and Yunnan were to visit Visva-Bharati in January and February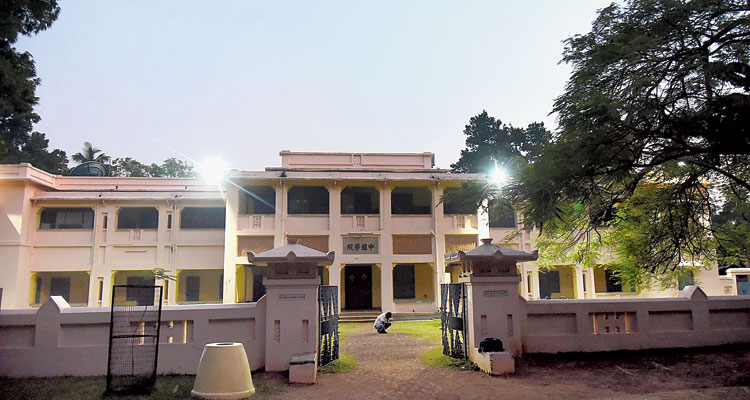 ---
---
Visva-Bharati has cancelled students' visits from Chinese universities, including one at epicentre Wuhan, and halted other such cultural and educational exchanges in view of the coronavirus outbreak.
"January-to-March is the season for cultural and educational exchanges, and a lot of activities involving students from China and Visva-Bharati take place during this time. But we have stopped such programmes because of the outbreak. Everything will be resumed after normality returns," said a senior teacher at Cheena Bhavana, the Chinese studies department of Visva-Bharati that Rabindranath Tagore set up in 1937.
Officials said Cheena Bhavana had held at least 10 events, including language competitions, cultural programmes and educational trips, in the first five months of last year. "This year, we are not being able to organise such programmes because of the outbreak," the teacher said.
Sources said two teams from universities at Wuhan and Yunnan were to visit Visva-Bharati in January and February. Both trips have been scrapped.
"Four of our students who are pursuing yearlong educational courses in China have returned. They will be allowed to go back only after the situation in China returns to normal," a varsity official said.
Students said they were missing out on exchange programmes. "Last year's visit by teams from Yunnan universities was memorable. We went on a picnic with them, played with them and enjoyed their songs and dance. This year, because of the outbreak and the resultant fear, none of that has been possible," a student said.