Trinamul MLA shot dead
The ruling party was quick to accused the BJP, which said it was result of infighting in ruling party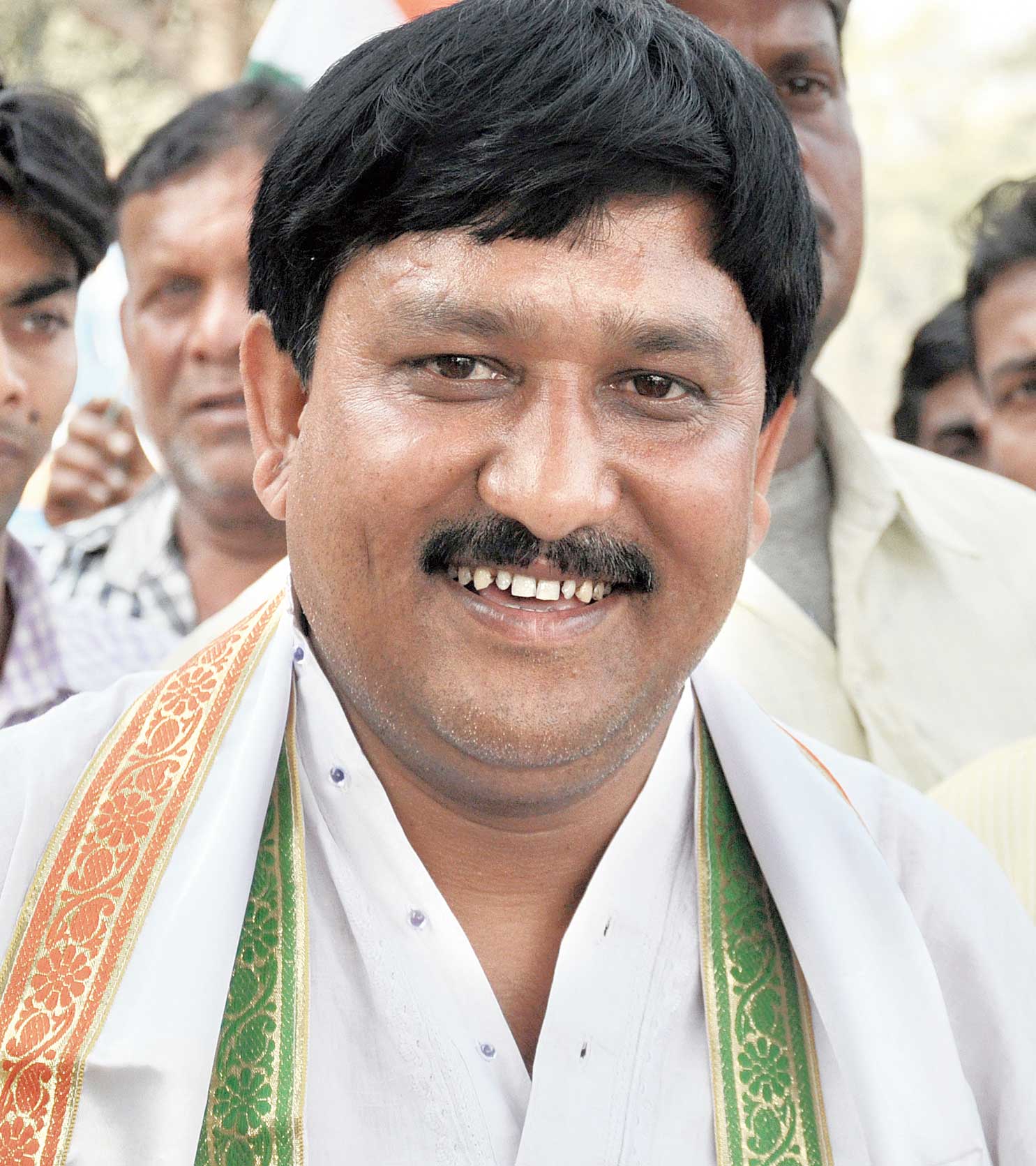 ---
|
Nadia
|
Published 09.02.19, 09:57 PM
---
Satyajit Biswas, a young Trinamul Congress MLA representing Krishnaganj of Nadia, was shot dead on Saturday evening while watching a Saraswati Puja programme he had inaugurated less than 35 minutes ago.
The first sitting lawmaker in Bengal to be murdered in recent memory, Biswas, 38, was at the cultural event with his wife and seven-and-a-half-month-old son when the MLA was gunned down.
Ratna Ghosh, minister of state for micro, small and medium enterprises and the Haringhata MLA, was also at the venue. Biswas had seen off the guests after the inauguration and returned to watch the cultural festival.
A member of the influential Matua community, Biswas had been trying to prevent the BJP's foray into the segment, sources said.
The murder took place around 7.45pm in Phulbari village of Hanshkhali. The site — a ground where a local club Biswas patronised had organised a fair for Saraswati Puja — is less than 100 metres from his home.
Police said at night that two people have been held for questioning. A firearm has been found at the spot.
The ruling party was quick to accuse the BJP of having orchestrated the murder. The BJP alleged that it was the fallout of a Trinamul feud and demanded a CBI probe.
The attack on the MLA unfolded in the run-up to the Lok Sabha polls when political tension is already running high and two months after Trinamul's Joynagar MLA Biswanath Das alleged an attempt on his life in an incident that claimed three lives.
On Saturday night at Phulbari, an eyewitness said: "It is not clear to me who shot him from the crowd…. Loud music was playing. We heard a firework-like sound. I ran to the place and saw Biswas lying on the ground, bleeding profusely…. The club members took him into a car."
At Nadia District Hospital in Krishnagar, 20km away, Biswas was declared dead.
In 1994, Ramjan Ali, a sitting MLA of the Forward Bloc, was murdered in the MLAs' hostel in Calcutta. It was not a political murder.