Trinamul Congress starts caste survey in Birbhum
Ruling party's bid to combat polarisation politics of BJP ahead of the 2021 Assembly elections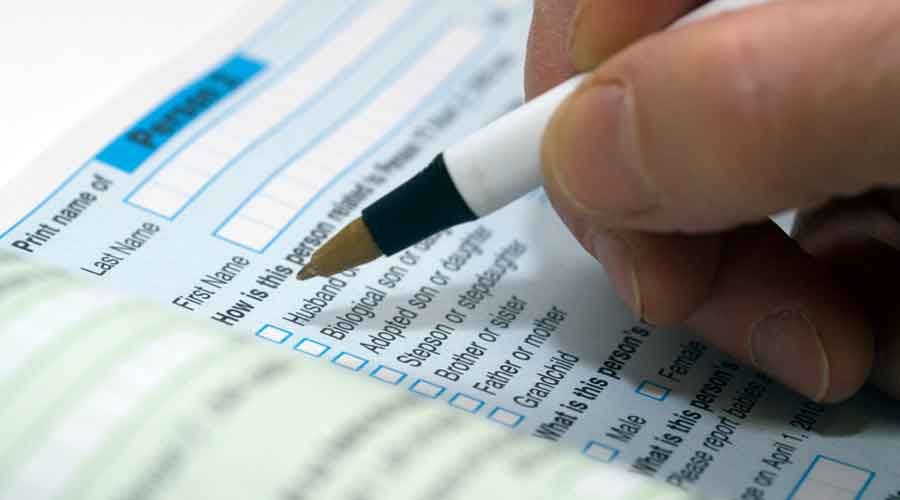 ---
|
Suri
|
Published 14.07.20, 01:23 AM
---
The Trinamul Congress has started a demographic survey at the booth level in Birbhum district to identify the castes and creeds of voters in a bid to combat the polarisation politics of the BJP that surged ahead of Bengal's ruling party in five Assembly constituencies in the district in the 2019 Lok Sabha polls.
A source has said all Trinamul block presidents were given formatted sheets that have the names of various castes, including Scheduled Castes and Scheduled Tribes, in addition to separate columns to identify OBC Muslims and general Muslims among voters.
The block presidents have been asked to submit their survey by the end of this month. The leaders have to fill up a sheet for every 3,019 booths spread across 19 blocks in the district.
"We need a thorough database of voters with their castes and creeds that would help us during the campaign for the next Assembly polls. The data will be kept with the district party office to use them when required. It will help us chalk out our campaign strategies for a particular area," said Abhijit Sinha, a Trinamul vice-president and mentor of Birbhum Zilla Parishad.
"We tried to be very specific and at least 25 columns of various castes and creeds have been incorporated in the data sheet. The sheet has been formatted for standardised collection of data," a party leader said.
Trinamul leaders said the survey was the first of its kind by the party.
The party has already asked the block presidents to form new committees with each having 60 representatives, including women and those from all castes and religions. At present, a block committee has 20 members.
"We have asked our booth presidents to go from door-to-door and take an update of the present voters. We have already started the survey," said a block president.
Trinamul insiders said such surveys were a practice in states like Uttar Pradesh in north India where caste equations play a significant role.
"The BJP is playing the polarisation card everywhere and we can't get an idea of how we need to tackle them if we don't have a concrete database. If we see that the BJP is influential among Brahmins, we will send our Brahmin leaders to convince them why the BJP is harmful for Bengal," said a senior Trinamul leader.
The CPM has criticised the move by Trinamul, saying it reflected the BJP's polarisation politics and would further divide people in the name of caste and religion.
"Such a step by Trinamul mirrors the BJP and it is against the political culture of Bengal. Such surveys will lead to social discrimination and promote fresh divisions among people. A voter should be treated as a voter not by his or her caste or creed," CPM central committee member Ram Chandra Dom said.
Birbhum district BJP president Shyamapada Mondal did not take calls but a senior leader of the party said: "Such efforts by Trinamul will not work (in the polls)."