Too few teachers in Urdu-medium schools in Bengal
The state has at present 80 such institutions with around 1,400 sanctioned posts of educators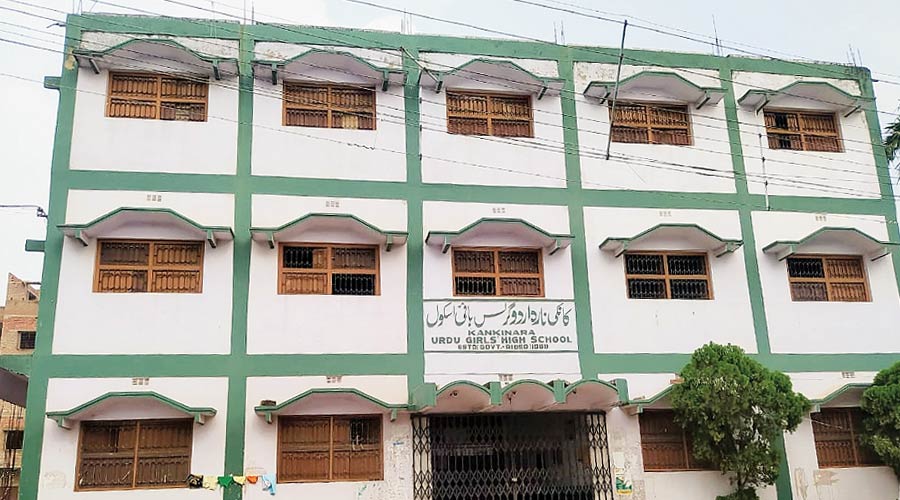 A recent survey by the association shows that in eight north Bengal districts 57 per cent of posts are vacant of which 35 per cent belong to the reserved category.
Telegraph picture
---
Calcutta
|
Published 28.10.21, 01:43 AM
|
---
A large number of Urdu medium schools in the state may find it difficult to hold classes when they reopen on November 16 because of shortage of teachers allegedly because of the state government's reservation matrix.
The state has at present 80 Urdu medium schools with around 1,400 sanctioned posts of teachers. The All-Bengal Urdu Medium School Association claimed around 65 per cent of these posts were vacant for years and most belonged to the reserved categories.
A leader of the association said a large number of posts of teachers had been lying vacant in most of these schools for the past couple of years as a state government rule adopted in 1990 earmarked a major part of these posts for reserved category (SC/ST) candidates.
After much persuasion by the association, only 101 out of 1,400 sanctioned posts were exempted from reservation by the backward classes welfare department in 2010. But this hardly changed the situation.
President of the association Aftab Alam, also headmaster of Urdu-medium Howrah High School, said: "We fear the shortage of teachers may lead such schools to lose board recognition.""
Alam's school has 10 vacant posts and he said that the association had once again made a written appeal to the state minority affairs and madrasa education minister Md Ghulam Rabbani to fill up vacant post of teachers.
Teachers said a fresh appeal had been made to Rabbani though repeated appeals to the education and backward classes welfare departments, and to state government officials failed to yield results.
In the last few years, the West Bengal Central School Service Commission could not recommend suitable teachers from the reserved caste categories to Urdu medium schools that led to the posts remaining vacant and crippling  these institutions affiliated to state secondary and higher secondary boards.
Insiders in the education department claimed the problem had its roots in a March 1990 order through which the then Left government introduced reservation for Urdu medium teachers. The scenario did not change with Trinamul in power in 2011 as the Mamata government stuck to the same recruitment matrix.
A recent survey by the association shows that in eight north Bengal districts 57 per cent of posts are vacant of which 35 per cent belong to the reserved category. The rest 22 per cent are for general category candidates. Another survey indicates that in Calcutta 353 posts of teachers out of 599 are vacant in 27 Urdu medium schools. In North 24-Parganas, 79 posts are vacant out of 174 posts in 11 schools. 
Around 51 posts out of 79 vacant posts are in the reserved categories. South 24 Parganas district has only one Urdu medium school in which out of the 12 sanctioned posts 10 are vacant and five of them are reserved.
Narrating the plight of Urdu-medium schools, Shamima Khatoon, a teacher in charge of Kankinara Urdu Girls' High School (HS), said: "We have 33 sanctioned posts of teachers for 1,763 students. But prior to lockdown, only 10 teachers were physically available. Now five of them have been transferred. I don't know how to manage the situation with only five teachers."
"We are not against reservation but students belonging to a linguistic minority should not be debarred from the right of education because of non-availability of Urdu speaking teachers," she added further.
Speaking to The Telegraph, state minority affairs & madrasah education minister Md. Ghulam Rabbani acknowledged the grievance as "genuine" but expressed his helplessness while accusing the Centre for the problem.
"The reservation matrix was created by the Centre and the state government has been following it. We cannot change the rule," he said.
"However, I have taken up the issue with the education minister, chairman of Urdu Academy and also informed the chief minister about the problem. We also tried to take up the matter with the Centre, but there has been no response. Now we have referred the matter to our law cell and asked our officers to find a way out," Rabbani added.