TMC to reap political dividends as tea gardens owned by Duncans reopen
The development, owing to active involvement of the state govt, comes as a relief for around 2,200 workers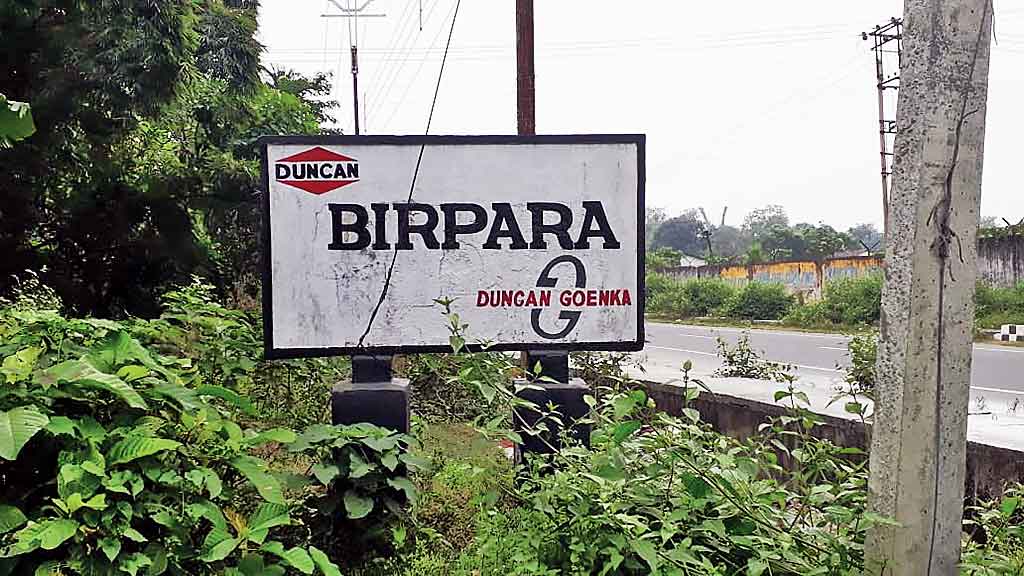 ---
---
Gates of the Birpara tea estate in Alipurduar — one of the tea gardens owned by the Duncans Goenka Group — will reopen on Tuesday after one-and-a-half years, the development likely to ring in political dividends for Trinamul in Birpara and adjoining areas of eastern Dooars where Trinamul had done poorly in recent polls.
The development, owing to active involvement of the state government, has come as a relief for around 2,200 workers of the garden.
According to sources, Merico Agro Industries Limited, a private enterprise that reopened four other gardens of Duncans through an agreement, will reopen Birpara.
"On February 12, a meeting was held at the additional labour commissioner's office in Siliguri. At the meeting, discussions were held on a series of issues, including payment of workers' dues. Eventually, there was a consensus that the garden will reopen on February 16," said a source.
Back in September 2019, the Duncans Group had abandoned the garden.
Surojit Bakshi, the director of Merico, reconfirmed they would reopen the garden on Tuesday. "We will pay Rs 1,000 to each worker as token. In due course, we will clear other dues of workers such as wage and bonus. We have been running four tea gardens (of Duncans) and each garden is running steadily without pending dues," said Bakshi.
The other four which Merico has been running are Huntapara, Dhumchipara, Garganda and Tulsipara.
"After Birpara reopens, only one tea garden of Duncans (Lankapara) will remain closed. We are trying hard to ensure its reopening as well," said Mannalal Jain, vice-president, Cha Bagan Trinamul Congress Mazdoor Union.
The development should yield positive results for Trinamul, opined political observers.
Earlier, a number of BJP leaders, including central ministers, had assured the workers of these gardens that the Centre would take initiatives to reopen these gardens.
"Such assurance had made the workers vote the BJP. This had helped the party to win the Birpara-Madarihat Assembly seat in 2016 (one of the three seats BJP had won in the state) and also the Alipurduar parliamentary seat in 2019. But the Narendra Modi government could not reopen even one garden," said an observer.
The Trinamul government scouted for prospective investors and could manage to get Merico that reopened the gardens based on an agreement with the Duncans Goenka Group.
"During poll campaign, Trinamul leaders will surely raise questions on it that BJP has to answer. It will be interesting to see how BJP handles the issue," the observer added.