Tiny hamlets now tourism focus
Minister Deb bullish on Kalimpong's potential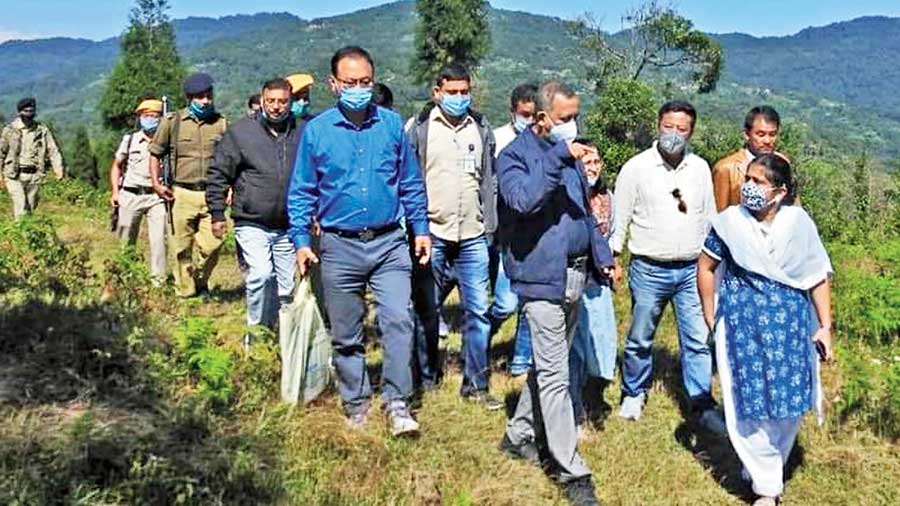 ---
|
Siliguri
|
Published 30.10.20, 01:57 AM
---
The Bengal tourism department has drawn up a plan to promote rural tourism in the new district of Kalimpong and promote it as a model district in rural tourism.
The decision comes in the wake of homestays, private resorts and other accommodations mushrooming across the district's rural areas.
As a part of the plan, Gautam Deb, the state tourism minister, has started paying visits to prospective destinations and places already known but are yet to gain popularity among tourists visiting the region.
During the past few days, he visited Nokdara and Rishop, tiny hamlets of the hill district located within 35km of the district headquarters of Kalimpong. Officials of the district administration and his department accompanied him.
"I have visited a couple of destinations in Kalimpong district where rural tourism can be developed with proper planning. We are exploring all possibilities to develop such facilities and will assess the potential of new destinations in the district. If rural tourism is promoted properly, it will also create employment for local residents," said Deb.
Rishop's idyllic hilly landscape is picture-postcard peaceful and also useful for short-distance nature trails. Nokdara, the other location, is a new site that can be developed into a destination for tourists.
An official who was with the minister on the trip, said that Nokdara has a lake where boating can be introduced.
"The serene location is surrounded by lush green forests. Also, visitors can enjoy a majestic view of the snow-capped Kanchenjungha, along with fabulous sunrises and sunsets. It is just 34km from Kalimpong town," he said.
Raj Basu, a veteran in the tourism industry in the region who is assisting the department to conduct the survey, pointed out that the growth of rural tourism in Kalimpong district was encouraging more and more people to come up with accommodations in newer or less-known locations.
"The entire Kalimpong district has huge potential for village tourism," Basu said. "In a number of places, local residents have developed facilities for visitors along with some private tour operators. What we now need is concrete planning from the state's side to create more sites and also promote the locations," added Basu, who is also the convener of the Association for Conservation and Tourism.