Almost ostracised, man opens horizon for many
Kalindi was not a leper himself but his father and grandfather were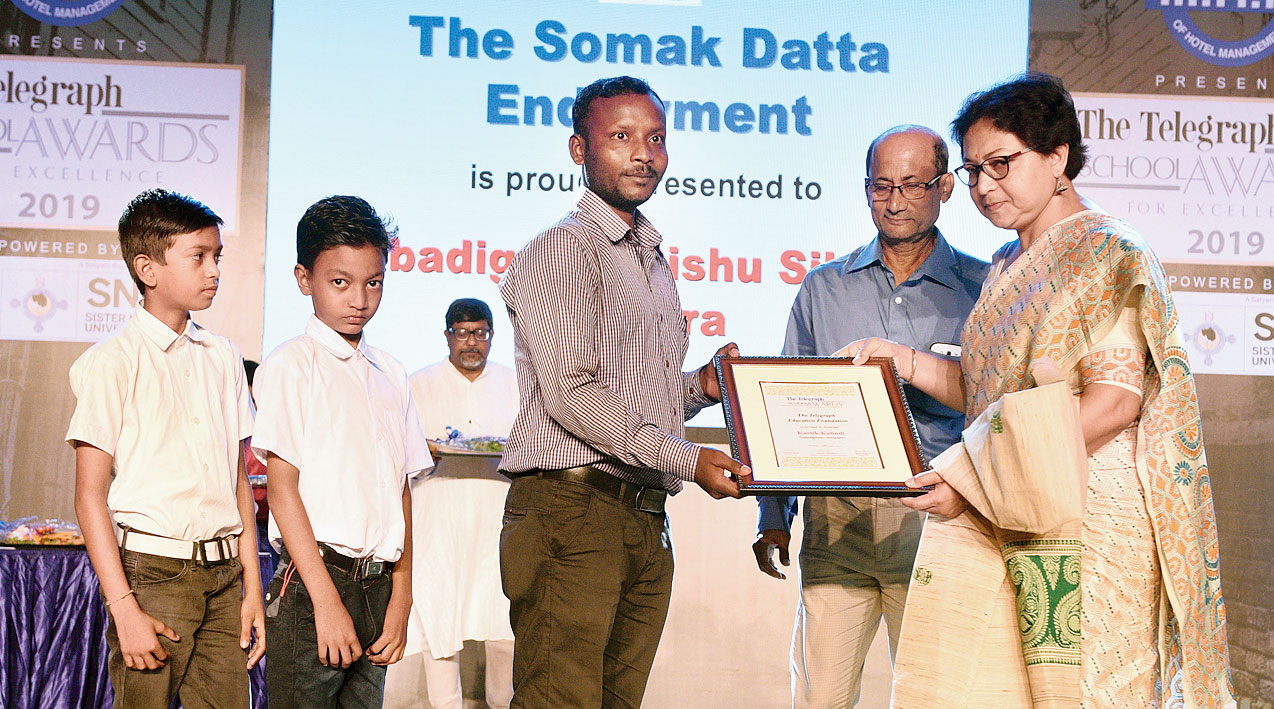 ---
|
Calcutta
|
Published 07.09.19, 08:40 PM
---
As a little boy in school, Kartick Kalindi would never give away his postal address to classmates. His worst fear came true one day — a couple of friends got to know that he came from the lepers' colony on the outskirts of Durgapur.
Kalindi was not a leper himself but his father and grandfather were. That was the end of sharing meals or even water with friends. Today, the 29-year-old with an IIT badge is not ashamed of revealing his roots. He has refused plum professional offers abroad to remain at the lepers' colony behind the Durgapur Steel Plant, over 6km from City Centre.
His mission — making the residents of the colony financially independent so that they can lead a life of dignity, unlike their predecessors whose only vocation was begging.
"I hope this recognition helps in improving the lives of my people," said Kalindi, after receiving a special honour at The Telegraph School Awards for Excellence 2019, presented by IIHM and powered by Sister Nivedita University in recognition of his campaign for the uplift of the residents of the colony that is now called Nabadiganta Village.
A primary school at the colony, Nabadiganta Shishu Shiksha Kendra, came up in 2004 because of Kalindi's repeated parleys with the civic authorities. The school got The Somak Datta Endowment and Kalindi received a special honour from The Telegraph Education Foundation on Saturday.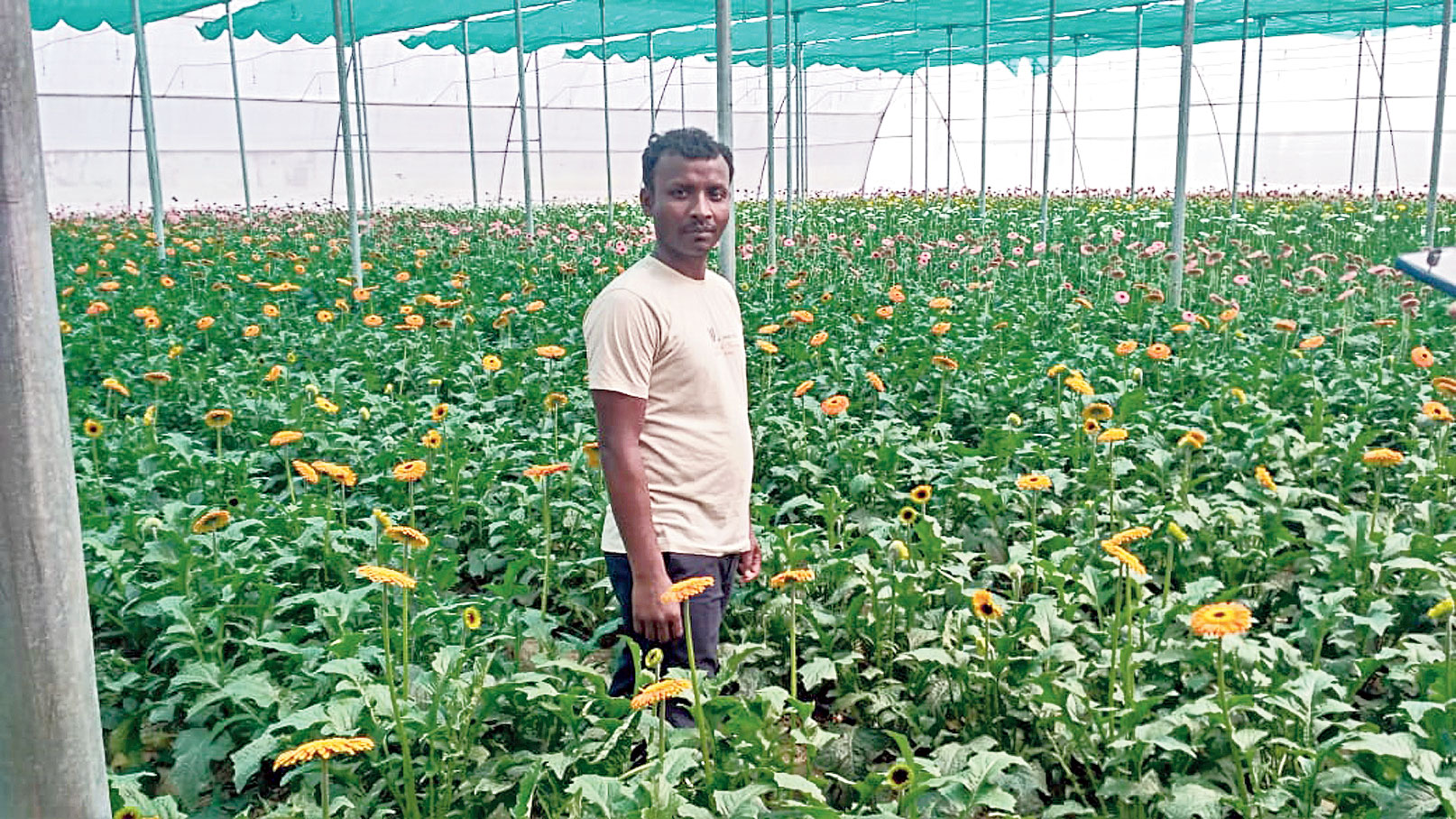 Other than setting up the primary school, Kalindi has played a key role in securing government support to start self-help groups involved in pisciculture and animal husbandry, creating means of livelihood for scores of residents. Kalindi, who has done a diploma in horticulture from IIT Kharagpur, has also started greenhouse farming of mushroom, moringa and dragon fruit. His efforts have generated income for over 120 people in the colony.
Saturday was also a moment of déjà vu for Kalindi, who received another scholarship at the same stage 11 years ago. "It was this occasion that spurred me into working for other people," he told Metro at the programme, partnered by Adamas University and The Bhawanipur Education Society College.
"So much work is left. The school needs a computer and printer. From sanitary napkins and cycles to sewing machines, we need a lot of things for the people," he added.
When Kalindi was young, the colony had around 350 leprosy-affected people. In 1989, close to 300 leprosy patients banished from the villages squatted near Writers Building to get a permanent living space.
The then finance minister, Asim Dasgupta, rehabilitated those people on a barren land behind the steel plant.
Kalindi took up English Honours in college and began giving free tuitions to the children in his village. A major turning point in Kalindi's life was when he joined Udayan, a residential centre for the rehabilitation of leprosy patients' children in Barrackpore. He started working with NGOs in order to bring to life the plans that he had for his colony.
His work at the NGO earned him a lucrative job offer in Japan, which he refused, choosing to work for the residents of his village instead.
Next, he built a community centre and created self-help groups that were trained in greenhouse and livestock cultivation. He also attended a diploma course on horticulture at IIT Kharagpur and stood first, something that had helped him when he started the greenhouse farming.
Sankha Santra, who was the sub-divisional officer of Durgapur between 2016 and 2018 when the name of the colony was changed to Nabadiganta, was all praise for Kalindi.