Teacher neighbours feted in New Town CE Block
Who says Teachers' Day is only celebrated in school?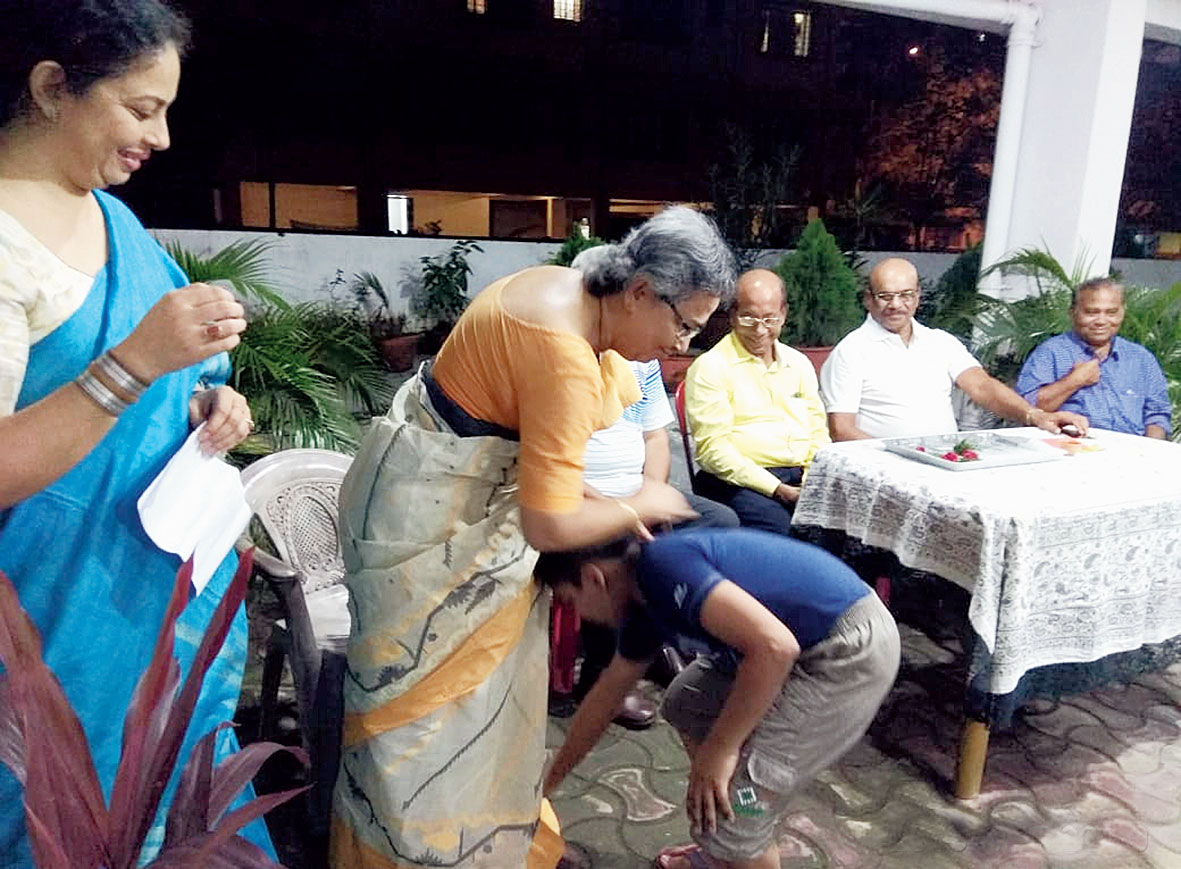 ---
Calcutta
|
Published 25.09.18, 12:25 PM
|
---
Who says Teachers' Day is only celebrated in school? The residents of New Town's CE Block celebrated September 5 this year by felicitating the 17 teachers residing in the block.
"This was an attempt to bring teachers and students of the block together and revive the lost charm and glory that once marked the teacher-student relationship," said Alok Kumar Das, secretary of New Town CE Block Cultural Association.
The teachers — those retired as well as those currently in service — were felicitated by the children of the block. An interactive session followed with the teachers sharing experiences from their professional lives. As they shared anecdotes, some voices cracked with nostalgic. Some commented on how the teacher-student dynamic had deteriorated over time while others held out hope.
"The mutual love, faith and respect that once stood as strong pillars of this relationship have undoubtedly eroded but this cannot be revived without the co-operation of both sides," said Bivas Pramanik, a professor from the Burdwan University. "Teachers need to adopt a more endearing attitude, using nothing but constructive criticism for children's follies. Students too need to learn how to respect their teachers. This is where the role of the students' family become crucial."
The young students attending the event seemed to enjoy the event and other attendees were excited too. "This is a unique endeavour by our block. My colleagues in office were surprised when I left early today to attend a Teachers' Day celebration. All this takes me back to my days as a student," said Piyashi Lahiri Sanyal, a resident.
The president of the organising body, Tapas Ray, said they had this celebration in mind for a long time. "Immediately after the formation of our committee, we sat down to chart out the events to be organised this year. Teachers' Day has been on our agenda since then," he smiled.