Tea workers better off in state: Moloy
'They are secure only if Mamata Banerjee is in the chief minister's chair'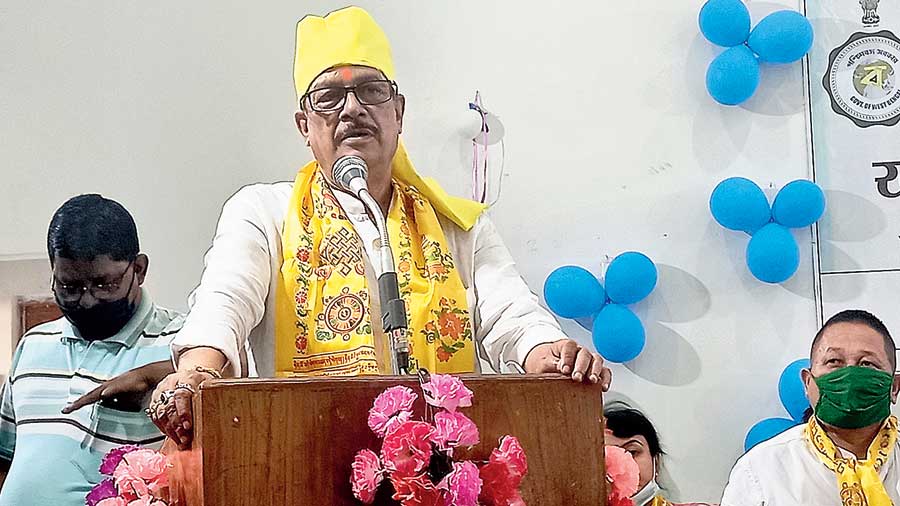 ---
---
State labour minister Moloy Ghatak on Thursday drew parallels between the condition of tea plantation workers in Bengal and Assam in terms of wages and rations and said they would be better off  as long as Mamata Banerjee was in power.
Ghatak made the comment while inaugurating the distribution of food grains by the state on Kalchini tea estate in Alipurduar district.
"Tea garden workers are secure only if Mamata Banerjee is in the chief minister's chair. Each worker gets 35kg of free food grains a month from the state government. The daily wage in Bengal is Rs 176.. Tea estate workers receive a daily wage of Rs 130 and monthly ration of only 20kg food grains in Assam where the BJP is in power. Our government has decided to build pucca houses for each tea worker," the minister said.
Ghatak said the condition of tea garden workers in Bengal would worsen if the BJP came to power in the state.
"For the improvement of tea industry and workers, it is imperative that Mamata Banerjee continues to be the chief minister," he added.
The minister announced that workers of two tea estates — Torsha that is shut and Raimatang which reopened recently — would receive Rs 1,500 each a month under the state government's FAWLOI (Financial Assistance to Workers of Locked Out Industries) scheme.