Tea Board of India flags unregulated entry of tea from Nepal
Authorities cite financial loss to producers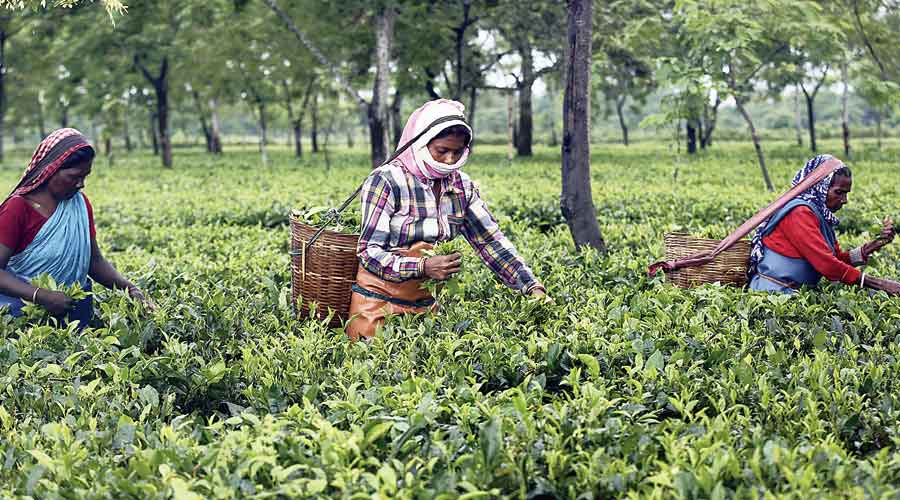 ---
|
Siliguri
|
Published 12.08.20, 03:04 AM
---
The Tea Board of India has got in touch with the Union commerce ministry for its intervention to enforce rules to prevent the "indiscriminate import and sale of Nepalese tea" in the country.
For the past few years, tea planters, particularly those who make Darjeeling tea, have time and again sought action from the Centre and the Tea Board over tea from Nepal being passed off as Darjeeling tea without certification.
"This finally made the Tea Board act... On Monday, Rishikesh Rai, board secretary, sent three letters to Anjali Anand, the under-secretary in the ministry, and said that it was necessary to enforce rules to check the import and sale of Nepal tea," said a source.
According to Tea Board sources, in the past six years, around 71.9 million kilos of tea were imported from Nepal.
"...there is no known national standard fixed by the Government of Nepal for teas produced in their country. Though we have FSS (Import) Regulations, 2017, for ensuring import of FSSAI compliant teas into India, the said regulations are not being enforced fully in the sense that out of 34 parameters of tea, only three to four parameters are checked..," a letter said.
"Tea being an item of mass consumption in India, any tea not FSSAI compliant could pose serious health hazard," reads one of the letters.
Rai also cited instances when tea imported from another country was sold as Darjeeling tea, causing financial loss to hill tea producers. "The ministry can consider a notification that makes it mandatory to specify the country of origin of imported teas by wholesalers, packers and retailers," Rai wrote.
Sandeep Mukherjee, the principal advisor of Darjeeling Tea Association, welcomed the initiative of the Tea Board. "Long due and we welcome it." "If these decisions are made, it will be a big relief for the connoisseurs of Darjeeling tea in India who have been taken for a ride for decades," said Mukherjee.