Talk it over with state: HC to Visva-Bharati on boundary wall issue
The court made the observation while disposing of a PIL filed by advocate Ramprasad Sarkar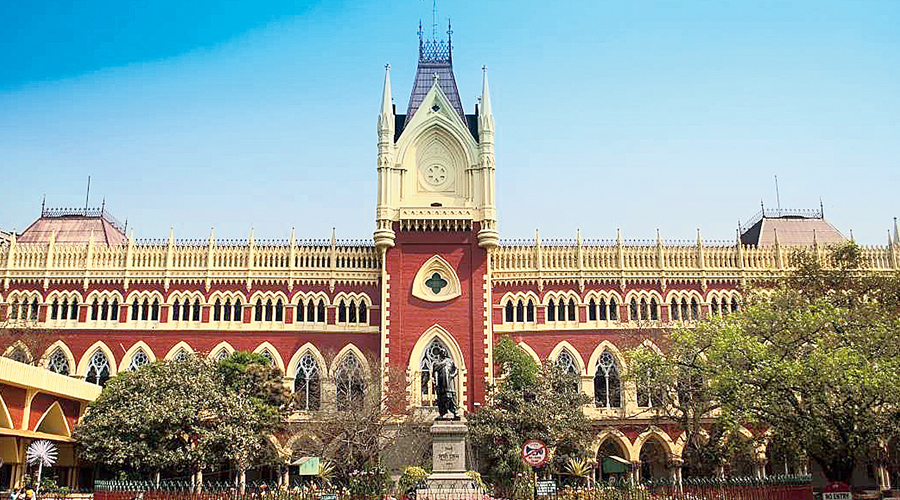 ---
|
Calcutta
|
Published 16.01.21, 01:45 AM
---
Calcutta High Court on Friday observed that Visva-Bharati authorities have the right to build any structure on its premises but if a dispute arose, the varsity should settle the issue by holding discussions with the state administration.
The court made the observation while disposing of a PIL filed by advocate Ramprasad Sarkar relating to the construction of a controversial boundary wall on the varsity's Pous mela ground in Santiniketan.
The division bench headed by Chief Justice T.B.N. Radhakrishnan observed: "If any dispute arises on any act of (the) university, the authorities concerned can easily settle the issue after discussion with the state administration. There is no need to spoil the time of the judiciary by filing PILs over the issue."
The court's observation comes in the wake of a committee report filed in the wake of a clash over the wall last July.
Many people, mainly local residents, allegedly ransacked the varsity campus and broke the main gateway to the university in protest, claiming that the wall was destroying Rabindranath's Tagore's idea of an open university.
University authorities had to stop the construction. Later, following a PIL, the high court formed a three-member committee to visit the area, settle the dispute and file a report before the court.
Friday's high court observation was passed on the basis of the report.
During the hearing, Chief Justice Radhakrishnan remarked: "What is the necessity of the government if the judiciary has to settle the dispute. Each and every such dispute should be settled by sitting with the state authorities."
Contempt case
In response to a contempt petition filed by Visva-Bharati professor Shruti Bandyopadhyay in Calcutta High Court, the division bench of Justice Saugata Bhattacharyya and Justice Soumen Sen on Friday directed the university registrar to appear before court and clarify why authorities had failed to obey the court's directive of paying the salary due to the petitioning teacher.
Bandyopadhyay, Manipuri dance teacher of Sangit Bhavana, joined the varsity in 2014. In June 2020, she was told by the authorities that she had been erroneously paid over Rs 21,000 per month as increment and asked the teacher to refund the excess. When she moved court against the varsity's decision, her salary was stopped. The high court in December last year directed the varsity to disburse her pending salary by December 31 and keep the "excess" in a separate bank account till the case was finally settled. Varsity authorities did not obey the court's directive, leading the teacher to move a contempt petition.