Symbol of 'Bengali bhadralok's idea of renaissance'
Bengal was in another form of tumult the last time a statue of Ishwarchandra Vidyasagar was vandalised in Calcutta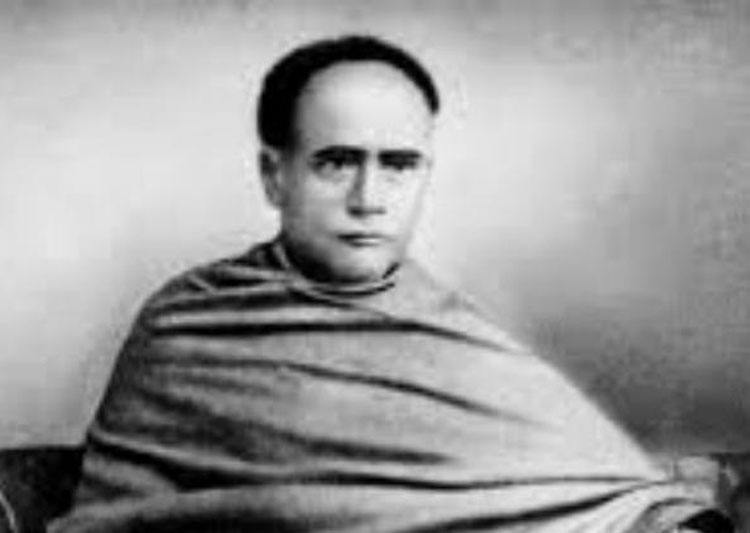 Ishwarchandra Vidyasagar
Wikipedia
---
Calcutta
|
Published 14.05.19, 10:08 PM
|
---
Nearly half a century back, when a statue of Ishwarchandra Vidyasagar was vandalised in Calcutta, Bengal was in another form of tumult.
Back then, Naxalites had beheaded a bust of Vidyasagar at the dead of night to protest what a historian said was "the Bengali bhadralok's idea of renaissance".
"The statue had been restored immediately. Leaders of the CPIM(L) had owned up to the vandalism. In those days, statues of other icons of renaissance such as Raja Rammohan Roy were vandalised, too," the historian said.
Vidyasagar, who aggressively fought for social justice for women, especially widows, became a victim on his own soil.
The son of a poor cook from Birsingha village in what is now West Midnapore district, he went on to become one of the most influential social figures in the then capital of British India.
His father had migrated to Calcutta to cook in middle-class Bengali houses.
"Vidyasagar had played a pivotal role in framing the widow remarriage law. He fought against child marriage but failed to frame a law. He opened 35 schools for women from his earning," said educationist Pabitra Sarkar. "He authored Borno Porichoy, Bodhodoy, Aesoper Golpo, Jibon Charit and other books," he said.
He not only played a major role in framing widow remarriage act but got his son married to a widow.
Vidyasagar is credited with reconstructing the Bengali alphabet and simplified the language's typography.
He had quit his job as assistant secretary of Sanskrit College following an altercation with Rasomoy Dutta, the secretary of the college. Vidyasagar had demanded administrative changes in the college.
He returned and went on to become principal of the college in 1851.