Smooth ride with a few bumps down the newly opened ramp of Calcutta's Parama flyover
Traffic moved uninterrupted from Science City down the two flyovers to the Race Course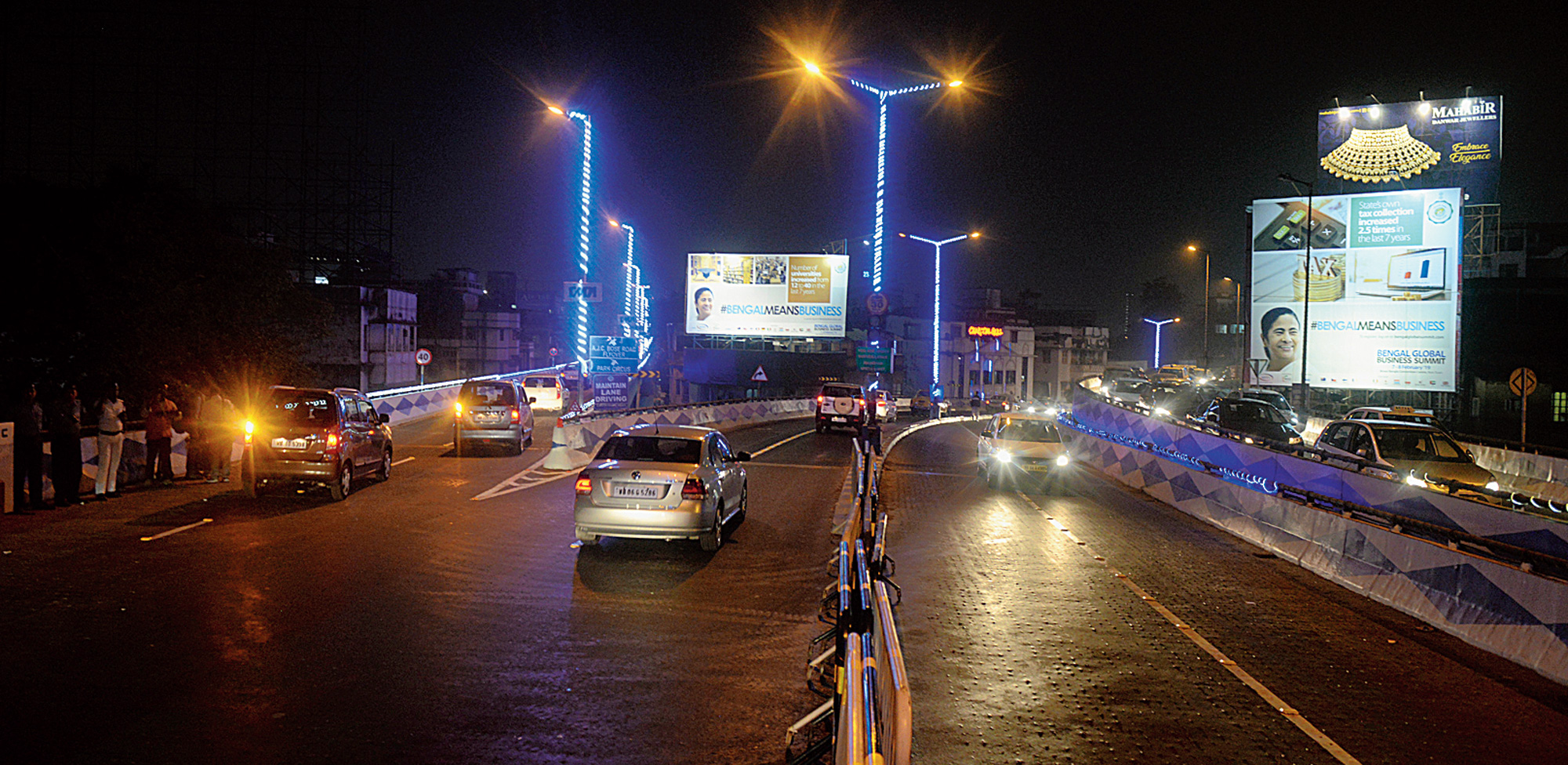 Traffic on Parama flyover after the new ramp connecting it to the AJC Bose Road flyover was inaugurated on Friday.
Bishwarup Dutta
---
Calcutta
|
Published 11.02.19, 07:31 AM
|
---
A signal-free ride down the newly opened ramp of the Parama flyover took Calcuttans used to stutter-and-stall traffic by surprise on Saturday. Traffic moved uninterrupted from Science City down the two flyovers to the Race Course.
The 1.1km-long ramp inaugurated by chief minister Mamata Banerjee on Friday evening may have a few bumps though. Metro drove down the stretch to take stock:
Spot the flank
Absence of proper signage makes it tough for motorists coming from EM Bypass to spot the flank that can take them straight to the AJC Bose Road flyover. There is no signage before one reaches the bifurcation point near Charcoal Grill.
As one approaches the point from where one arm of the Parama flyover takes off towards the AJC Bose Road flyover and another goes towards the Park Circus seven-point crossing, "AJC flyover" is written in bold white lettering on the road but this is often not visible because of traffic.
Third eye
CCTVs were not installed on the new ramp. Just before its inauguration, the traffic police requested the Calcutta Metropolitan Development Authhority (CMDA), a wing of the urban development department that oversaw the construction of the ramp, to install CCTVs.
Eleven cameras have been installed across the length of the existing flyover from Park Circus to EM Bypass, police said. "We will try to find ways to connect these CCTVs to the existing ones so that images can be stored," said a CMDA official, overseeing the electrical fittings on the flyover.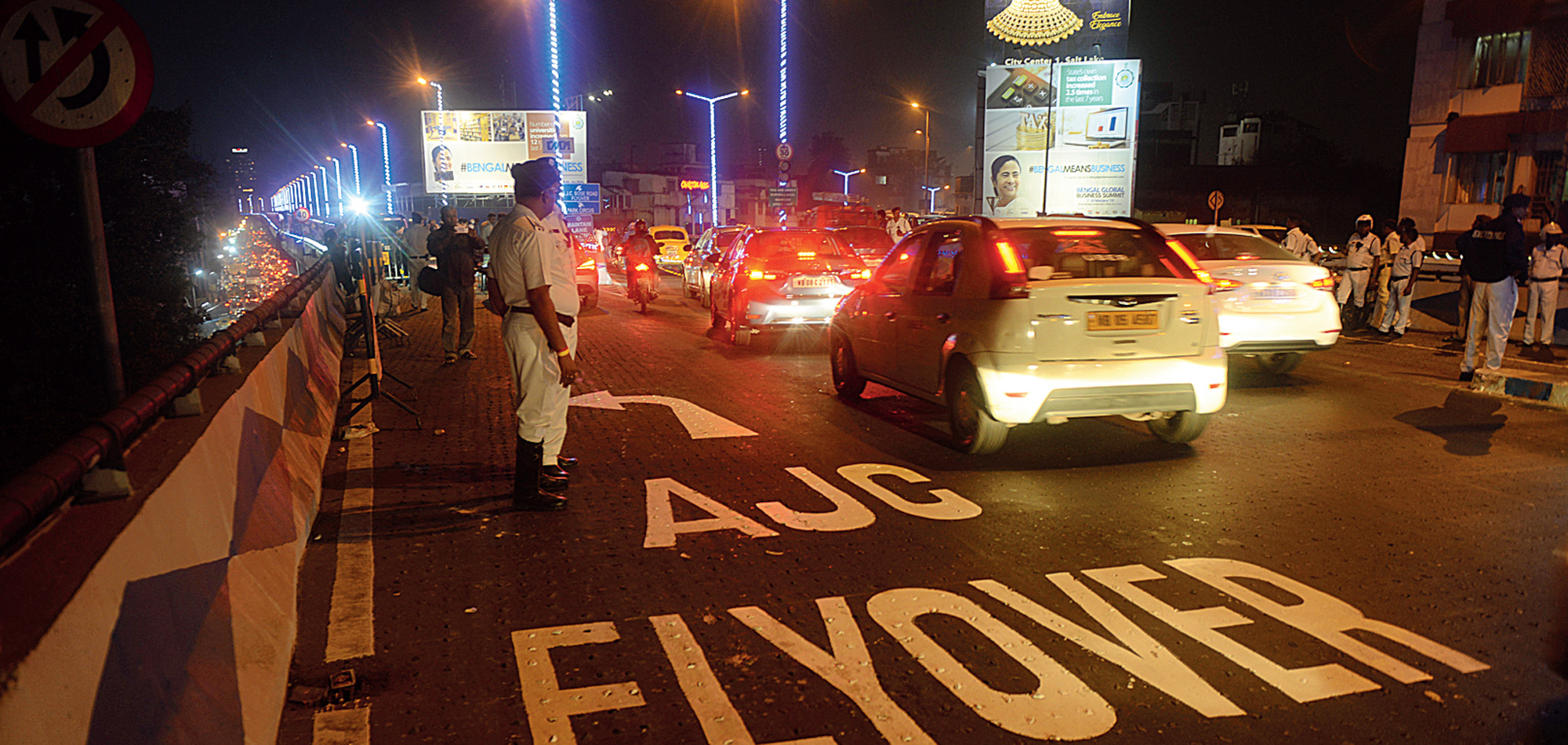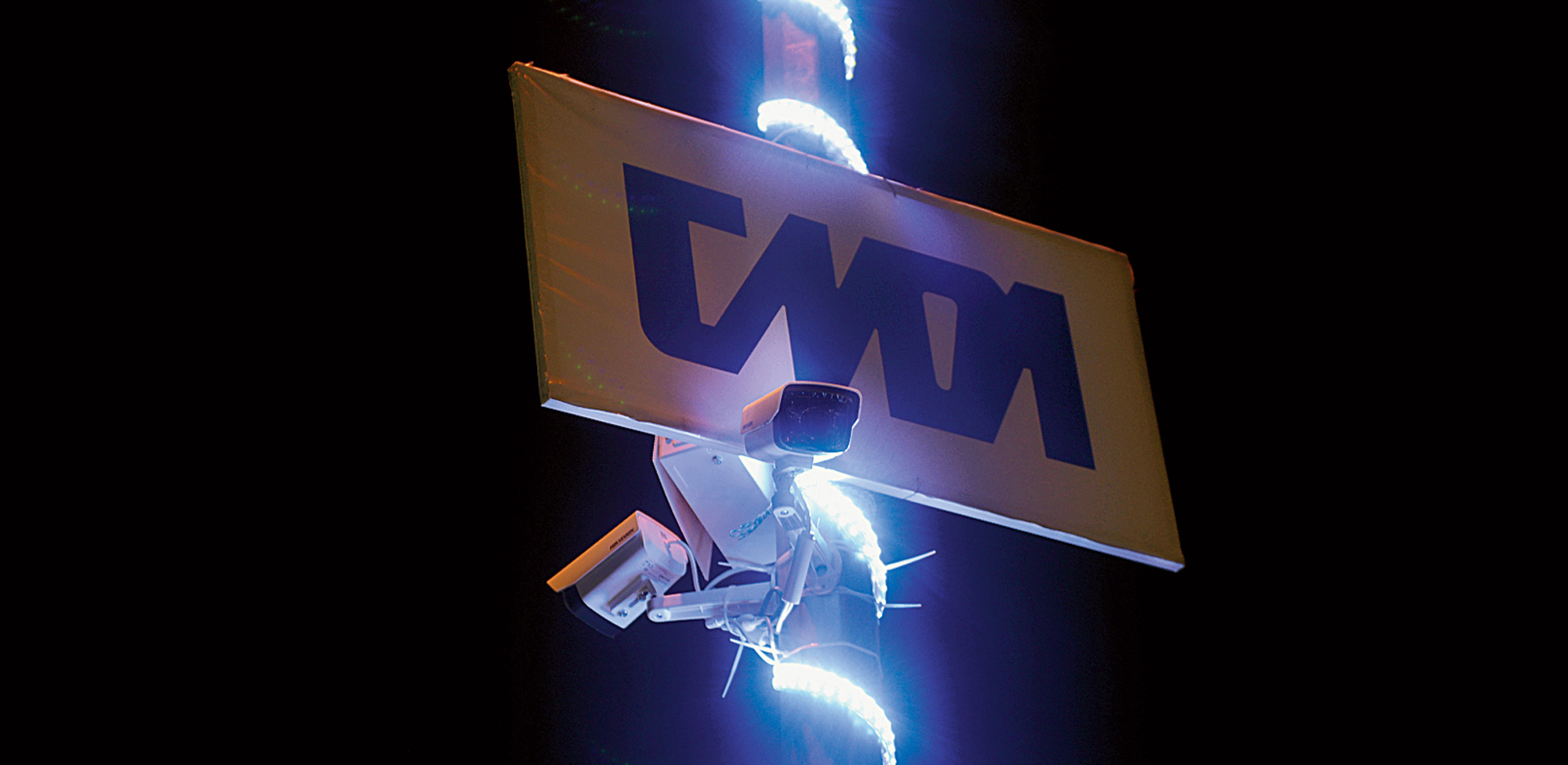 Solar studs
The police have asked the CMDA to ensure that the two "shoulders" of the new ramp are fitted with solar studs to help motorists identify and stick to lanes.
Solar studs have been placed on the median divider of the new ramp but the cops said that wasn't enough. Unless the boundary lines are earmarked with solar studs, there were chances that vehicles could hit the guard-wall while speeding.
The speed limit for the first 600 metres of the ramp has been fixed at 40 kmph. Around the turn, the speed has been restricted to 20 kmph to help motorists slowly merge with the traffic on the AJC Bose Road flyover. Officers said unless CCTVs and solar studs were placed on the ramp, it would be tough to check speeding.