SFI-DYFI call for 'justice rally' against ruling party
Youth organisations of CPM have decided to hold an Insaaf Sabha at Esplanade on September 20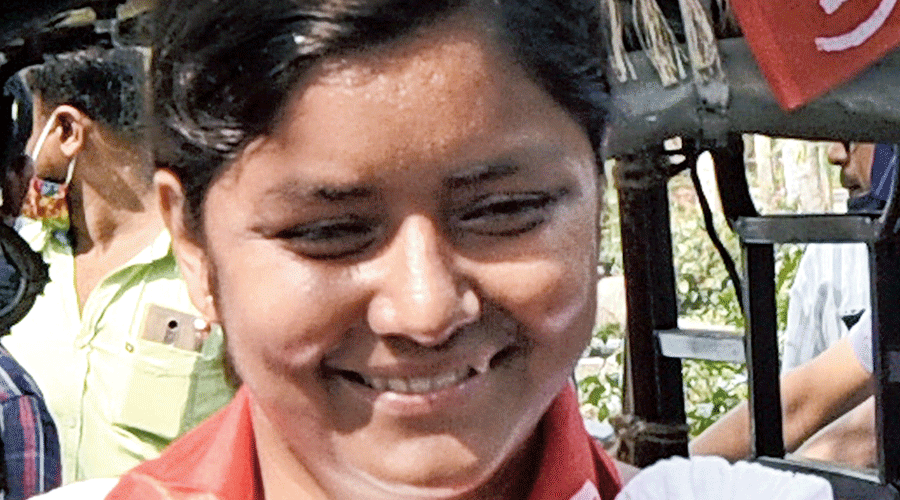 Minakshi Mukherjee.
File photo
---
Calcutta
|
Published 22.08.22, 01:46 AM
|
---
The SFI and DYFI—the student and youth organisations of the CPM — have decided to hold an Insaaf Sabha or rally for justice on September 20 at Esplanade in Calcutta, to up the ante against the ruling party of the state.
Making the announcement at a news conference on Sunday,  DYFI's state secretary Minakshi Mukherjee said the rally would be held near the spot where Trinamul organises its annual flagship Martyr's Day event on July 21.
"The Insaaf Sabha will be held on three issues. Firstly, demand of transparent recruitment in government jobs, secondly demand of justice for Anis Khan and lastly against corruption," Mukherjee said.
She added that September 20 will mark 218 days of Khan's death, who died on February 19 after being allegedly thrown off the roof of his own house.
"We will hold 218 meetings before the September 20 programme," she said, adding that SFI and DYFI have collected one crore signatures demanding justice for Khan. These signatures will be sent to the the director-general of Bengal police and a petition, along with the signatures, will be filed at a court.
While SFI-DYFI have called the meeting, they have invited all other student and youth platforms to join the event. The platforms fighting for the rights of the victims of job recruitment scams have also been invited.
On September 2, SFI will be concluding an all-India jatha or march in College Street in Calcutta. The event is likely to see a turnout of several thousands of student activists.
The rally has been dubbed as March for Education and is primarily a protest against the Centre's new national education policy. However, the alleged corruption in the Bengal education department will also be mentioned at the rally.