Safeguards for votes of disabled
Poll panel wants database, flagging of names in rolls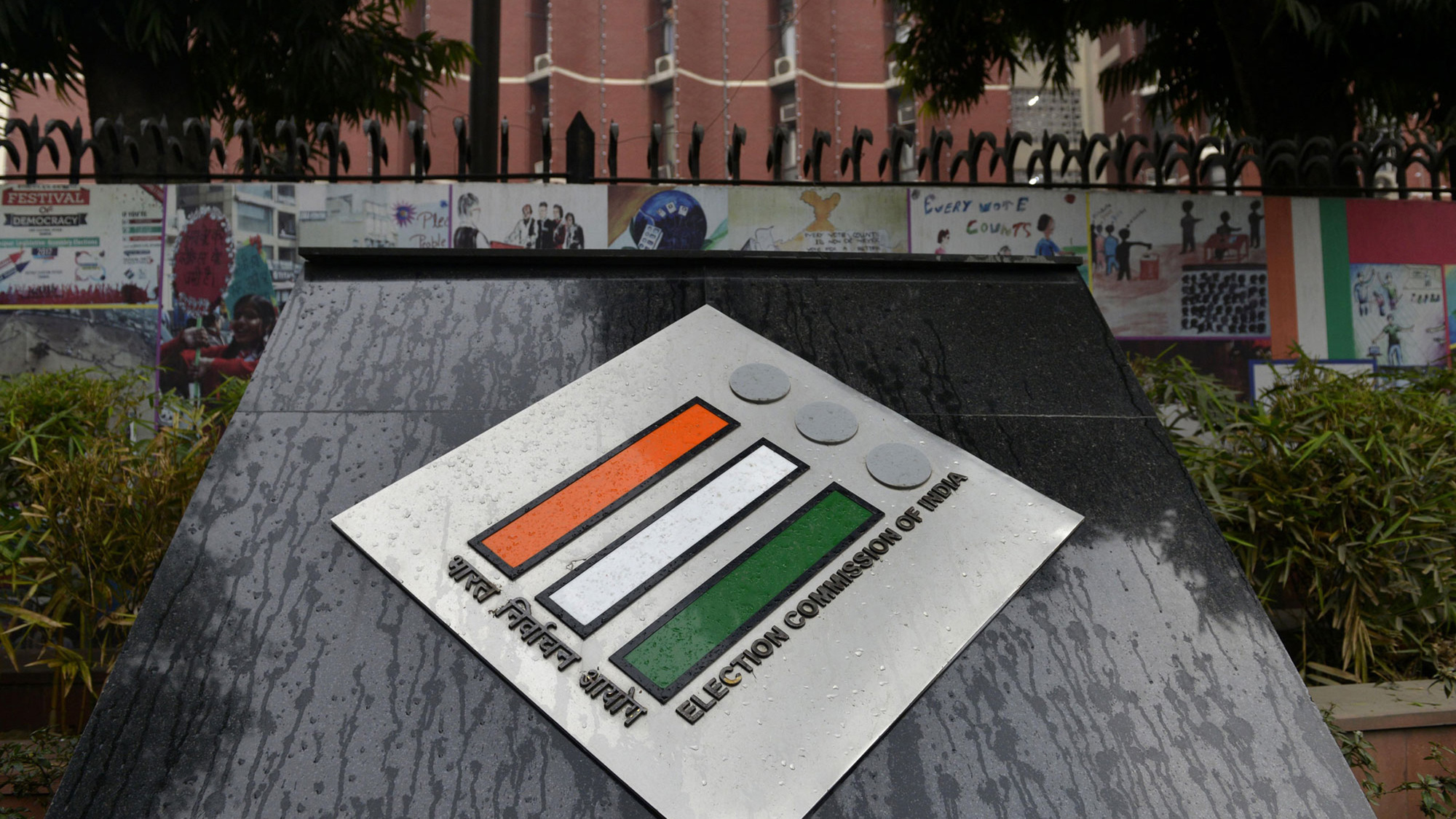 The Election Commission of India.
Picture: Prem Singh
---
Suri
|
Published 05.03.19, 09:32 PM
|
---
The Election Commission has directed district magistrates to create a database of physically challenged voters and specify the nature of disability in electoral rolls to prevent workers of political parties from influencing such individuals or casting their ballots in the guise of "assisting" them.
Sources said such rolls would be given only to the presiding officers, not the voters or parties. The order comes as officials finalise preparations for the Lok Sabha elections, expected to be announced this month.
An official said there were around three lakh physically challenged voters in Bengal, including those with visual problems. The highest is in Murshidabad (over 30,000) and Birbhum (over 23,000), the official added.
Although the number is negligible compared to the total — each Lok Sabha constituency in Bengal has around 15 lakh voters — the commission wants to leave no scope for complaints, the official said.
"We have already sorted out 15,000 physically challenged voters and flagged them with specific disabilities. The work is in progress," said Moumita Godara Basu, the Birbhum district magistrate.
Several other officials said there had been numerous complaints of workers and supporters of parties presenting elderly people as physically challenged and accompanying them to voting booths.
At the booths, presiding officers are forced to allow party workers to accompany such individuals to the voting enclosure where the activists cast the votes, the officials said. Others carry people who are genuinely physically challenged to the voting enclosure, the officials added.
One official cited an Opposition allegation that at least 50 elderly persons were taken to booths in dark glasses, with claims that they were visually challenged, in one Birbhum booth in the 2014 polls. Alleged workers of the ruling party "helped" them cast their votes.
"From this year, the presiding officer will know clearly who is actually physically challenged and the nature of the disability. When such voters reach the booths, the presiding officers will be better equipped to prevent misuse of their voting rights," said an official.
Sources said block officials had been asked to identify the physically challenged, many of whom are not registered.
This time, the family members or attendants of the physically challenged will have to stay outside a 100-metre periphery of the booths, after which security personnel and election officials alone will help such voters walk to the voting enclosure, another official said.
"Only in very special cases, for which there will be specific guidelines, will the helpers be allowed to accompany a voter beyond the 100-metre periphery," the official added.