Real 3D comes to Science City
Space theatre reopens on February 18 with high-end optics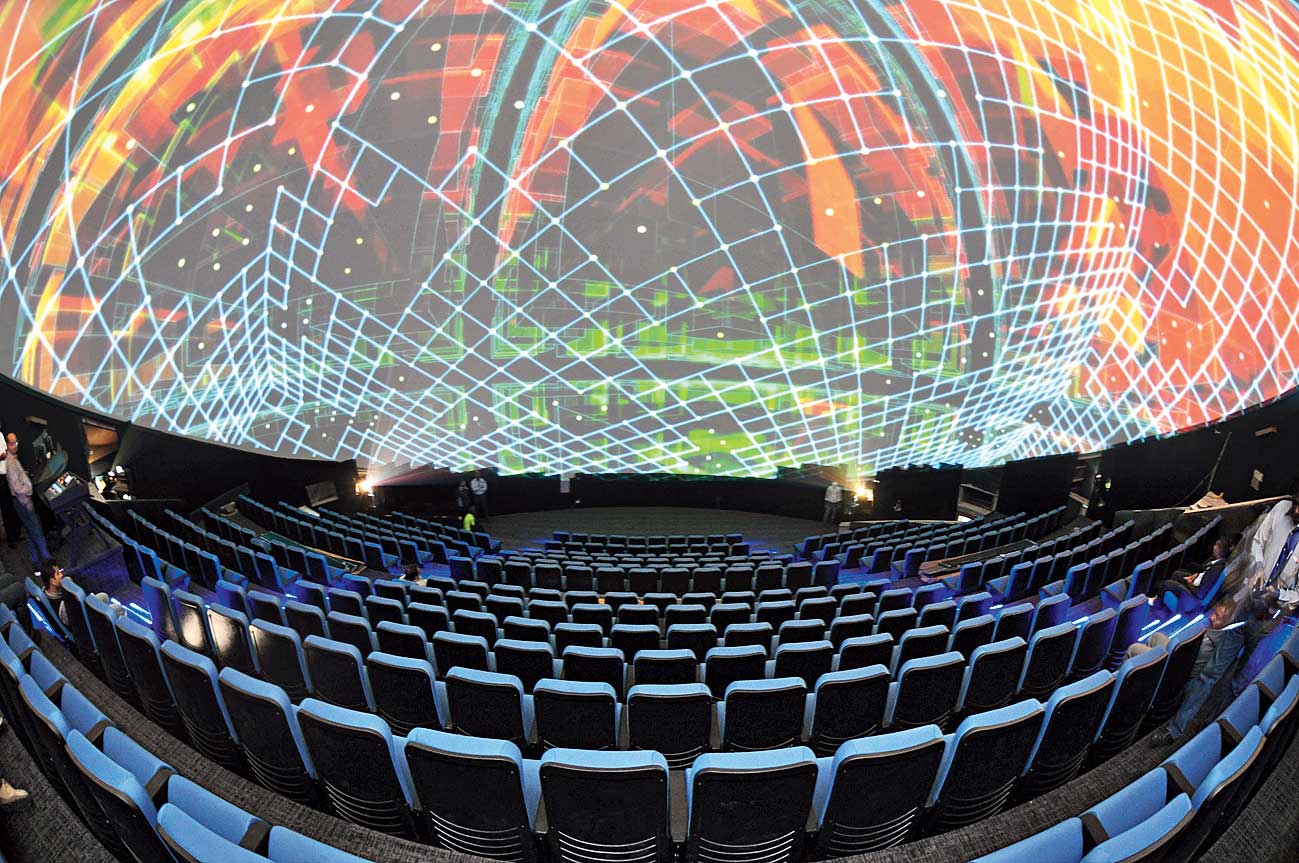 ---
|
Calcutta
|
Published 14.02.19, 09:44 PM
---
Science City, not a multiplex, could be your next weekend movie destination.
The Space Theatre will be reopening on Monday with a new 3D screen, six new projectors and improved surround sound.
The theatre had closed for the upgrade on March 1, 2017.
"The viewing experience is going to be better than multiplexes and tickets will be cheaper," said Subhabrata Chaudhuri, director of Science City. "The first show will start at 4pm. Two films will be screened in the first few days — one based on space science and the other on biological science," he said.
While the pricing of tickets has not been finalised yet, it is expected to be in the range of Rs 100-150, sources said.
The custom, dome-shaped screen has been made by US-based Astro-Tech and the entire system put together by Carl Zeiss AG.
The earlier dome, unveiled in July 1997, had been made locally.
The immersive viewing experience of a 2D dome screen often led people to mistake it for a 3D one. This feeling was heightened by films containing mostly aerial shots.
The new screen is real 3D, which means viewers would need to wear glasses that will be supplied before each show.
On Thursday, colourful static images were projected on the screen as part of a test run. "We are basically checking whether images beamed by six projectors onto a single screen blend seamlessly," said K.S. Murali, project coordinator and curator of Science City.
Goto Inc, a Japanese company, had built the old projection system. The six new projectors replacing that have been procured from Christie, a US-based company that manufactures projectors and digital cinema devices.
The projectors have a top-end resolution of 6.5K, much higher than HD televisions. The 7.1 surround sound matches the best theatre experience. The new seats recline better than before, although seating capacity remains unchanged at 360.