Rail offer: Cheaper fly ash transport
According to railway sources, they will hold talks with trade bodies of Malda district to enhance cargo movement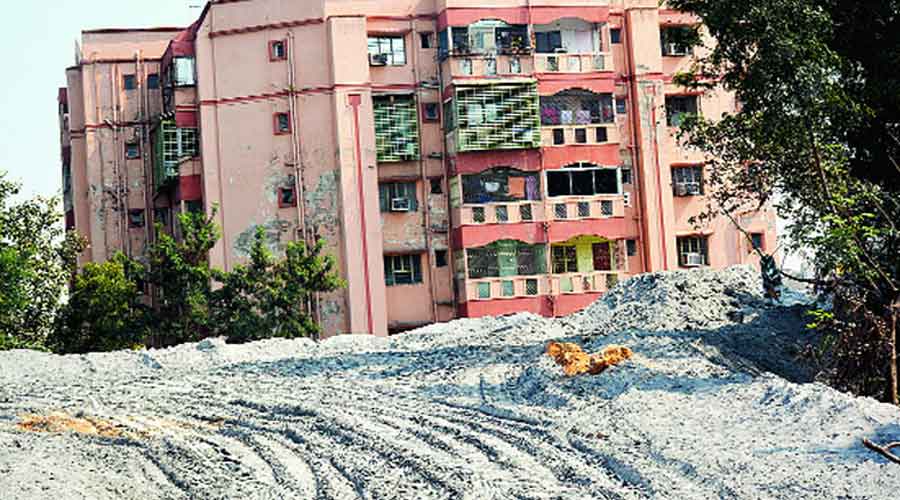 Fly ash has huge demand in the construction sector as it is used to make bricks.
File photo
---
Malda
|
Published 06.11.21, 01:26 AM
|
---
Officials of the Malda division of Eastern Railway have taken up the task to augment their income by increasing cargo movement in the division.
As part of the plan, they held a meeting with a delegation of West Bengal Power Development Corporation (WBPDCL) and came up with a proposal that they are ready to ferry fly ash, a by-product  in thermal power stations, at a cost cheaper than road transport.
"Indian Railways has set a target to scale up its cargo movement and thus, increase its earnings. Our division, too, is working on it and last Tuesday, we held a meeting with WBPDCL officials and told them that goods trains are a good option to transport fly ash. We believe this plan will work for us in due course," said Satyendra Kumar Tiwari, the divisional mechanical engineer of Malda division.
The WBPDCL, a wholly-owned organisation of the Bengal government, runs thermal power plants in a number of locations, including Bakreswar and Sagardighi. Every day, tonnes of fly ash are produced in these power stations, most of which are dumped in adjoining areas of the plant.
"Fly ash has huge demand in the construction sector as it is used to make bricks. If we can rope in the WBPDCL, fly ash can be sent to brick kilns," said a railway official.
Brick kiln owners based in Malda said as fly ash continues to pile up near the thermal plants, a number of plants provide free transport for the material till 40km from the plant.
"If the item is sent via train, we do not have any problem but the railways will have to improve infrastructure and increase rake points so that the ash can be unloaded at a site closer to brick kilns. Also, the cost element has to be considered and it has to be cheaper," said Himadri Roy, a brick kiln owner in Malda.
According to railway sources, they will hold talks with trade bodies of Malda district to enhance cargo movement. "We want to explore all options to find out the goods that can be ferried via rail instead of road," said a source.
Representatives of trade bodies said the railways must come up with facilities to encourage movement of goods via rail. "Whenever a consignment reaches its destination station, the railways provide only 12 hours to unload the goods from the rake and then charge a penalty. The railways should increase it to 24 hours," said Jayanta Kundu, secretary, Malda Merchant Chamber of Commerce.