Police custody for TMC leader, aide in Hanskhali case
Probe agency appeals for four days, court grants three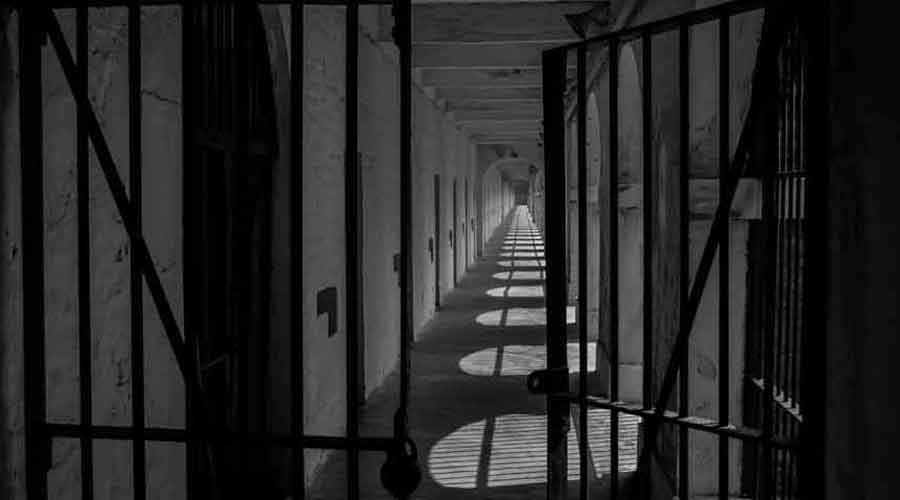 The bail petitions of Samarendra and Piyush will be heard by the court on May 3, defence lawyer Apurba Biswas said.
Representational picture
---
Calcutta
|
Published 01.05.22, 12:36 AM
|
---
An additional district and sessions judge on Saturday ordered three days' police custody for Trinamul leader Samarendra Gayali and his aide Piyush Bhakta, who were arrested by the CBI on Friday night for their suspected involvement in the alleged gang rape of a minor girl in Nadia's Hanskhali on April 4 and her death a day later.
The bail petitions of Samarendra and Piyush will be heard by the court on May 3, defence lawyer Apurba Biswas said.
The probe agency had appealed for four days' custody, but the court approved three.
The CBI, which is investigating the gang rape and death case on the order of Calcutta High Court, has accused the local Trinamul strongman, whose son Sohail is the prime accused, of conspiracy and destroying evidence.
Samarendra is a member of the Trinamul-run Gajna gram panchayat.
His son Sohail a.k.a. Brajo Gayali has been arrested along with five of his friends.
On April 4, the girl was allegedly raped by Sohail and his friends at his home during Sohail's birthday party. The girl returned home bleeding excessively and died without treatment the next morning.
Samarendra was not at home then, sources said. Coming to know of the girl's death, Samarendra had allegedly engaged his aides Piyush and others who took away the body at gunpoint and cremated it at an unauthorised crematorium in the village. This, CBI officials said, had been done with the intention to destroy evidence.
Arguing for Samarendra's innocence on Saturday, his defence lawyer Biswas said: "There is no specific allegation against my client. His name also did not figure in the FIR. But the CBI has been desperately trying to implicate him with baseless charges like intimidation and forcible cremation that have no circumstantial evidence."
CBI sleuths claimed that Samarendra's statements during the initial interrogation were inconsistent.
"During the probe it has come out that Samarendra visited the residence of the girl on April 4 night. He did not allow the girl's parents to take her to the doctor and after her death the body was forcibly taken for cremation. Samarendra so far has not been able to submit any convincing reply to our queries," a CBI officer said.
Body exhumed
The body of a homemaker was exhumed in Nadia's Gangnapur on Saturday on the orders of Calcutta High Court and sent to RG Kar Medical College and Hospital for an autopsy based on a petition by her father who alleged his daughter had been raped on March 6. She had died on March 14. But the police refused to start a rape-and-murder case, insisting it was suicide.
This prompted the woman's father to move Calcutta High Court for justice. The father had accused the local Trinamul gram panchayat member Motiar Rahaman Mondal of rape and murder. But the police refused to take any complaint. The father moved Calcutta High Court which ordered a fresh autopsy on April 21.
Following the court's order, the police became active and arrested six persons. A case has also been filed against Motiar but he is yet to be arrested.