Partha Chatterjee fires pass-fail salvo
'State governments were not given the liberty to decide in which class of the elementary level the pass-fail system will be reintroduced'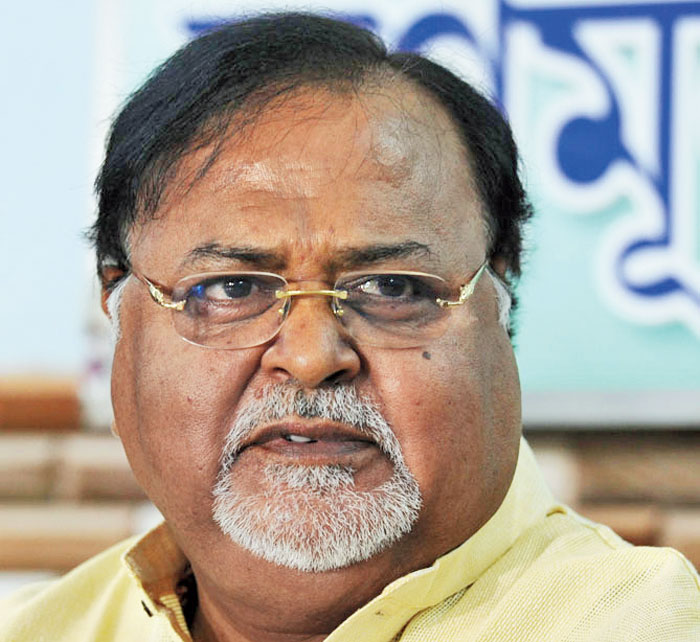 ---
Calcutta
|
Published 25.10.19, 08:42 PM
|
---
The Centre did not leave the state governments any choice to decide in which class of the elementary level the pass-fail system will be reintroduced, Bengal education minister Partha Chatterjee said on Friday.
The comment came a day after Chatterjee announced that the pass-fail system would be reintroduced in classes V and VIII in government-aided schools in January.
"The central government decided to reintroduce the detention policy in classes V and VIII. It did not turn out the way we wanted it to be. But as the other state governments accepted the decision we had to abide by it. The state governments were not given the liberty to decide in which class of the elementary level the pass-fail system will be reintroduced," Chatterjee said.
"If that was the case, the Bengal government could have done it in a different way. The state government cannot do anything on its own."
An official of the school education department said they were in favour of assessing students every year from class V. He explained the reasons.
"If we discontinue the practice of detaining students after class V, he will again start taking the examination system casually under the impression he would be promoted anyway to classes VI and VII irrespective of performance. This casual approach could prove detrimental when he has to face the detention policy again in Class VIII," the official said.
The Centre had received feedback that academic standards in schools, particularly those in the rural areas, had deteriorated considerably over the past few years after introduction of the no-detention system.
The state education department was waiting for Parliament to pass an amendment to the Right to Free and Compulsory Education Act for scrapping of the no-detention policy.
Another official of the department said the reason for reintroducing it in Class V, as cited by the Centre, was to assess the child before he was exposed to the upper primary level. Classes between VI and VIII are regarded as upper primary.
Similarly, the Centre wants to assess a student in Class VIII before he enters the secondary level (classes IX and X), the official said. "Minister Chatterjee finds the idea flawed," the official said.
The no-detention system, mandated by the Centre's right to education act, was introduced in 2009 to prevent underprivileged students below 14 years from quitting studies fearing failure.
In 2009, Trinamul, then an Opposition party in Bengal, was opposed to automatic promotion. The party stuck to its stand after coming to power in 2011.