No one knows who's next says Bhatpara turf war victim's brother
Shops and markets remained closed in the area on Friday as tension hung heavy in the fallout of a TMC-BJP turf war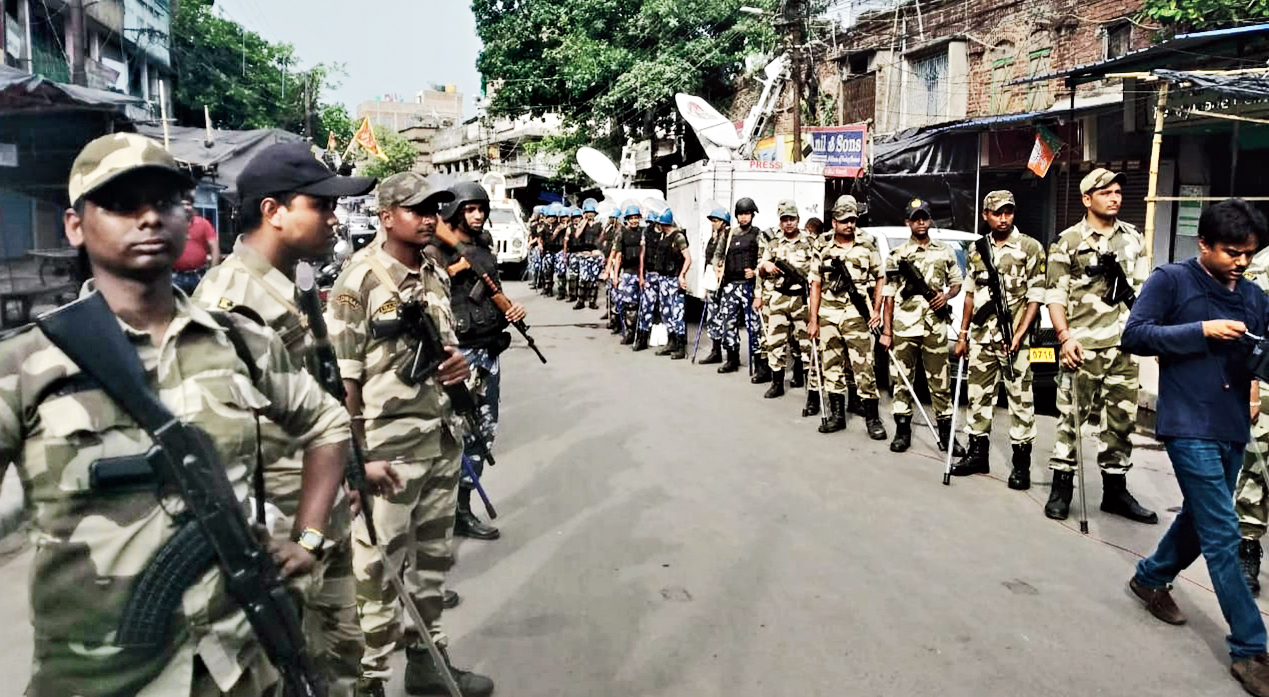 ---
|
Bhatpara
|
Published 21.06.19, 08:49 PM
---
Suresh Shaw doesn't know how to put it across. Among the two to fall to bullets on Thursday in Bhatpara was Dharamveer Shaw, the youngest of Suresh's four brothers.
"Kya boley, Sir. Thak chukey hain hum sub (what do I tell you? We are tired of this)," Suresh said standing outside the family house on Kachari Road in this town 35km from Calcutta. "Sukoon nahi hai yahan (there is no peace here)."
Barely 200m away, Dharamveer had slumped as a bullet pierced his head. According to family members, the 39-year-old had stepped out to buy "a few items" around 11 am on Thursday, barely an hour after police had appealed to traders to reopen their shops.
"We have been witnessing this scale of violence since the elections. My brother is gone. The pain is unbearable. No one knows who's next," Suresh said, tears rolling down his cheeks.
Shops and markets remained closed in the area on Friday as tension hung heavy in the fallout of a turf war between Trinamul and the BJP.
In an area home to people with multiple identities — Hindus, Muslims, Bengalis, and migrants from Bihar and Jharkhand — the political battle has caught them all.
Dharamveer's teenage son Sujal fears his school, shut because of the clashes, will not reopen soon. "Our school functions intermittently. Whenever there is violence, teachers don't turn up," said the Class X student of Kankinara High School.
Sujal's sister Natasha, a Class VI student of the same school, has not had classes for weeks now. Nor have hundreds of other students in the clash-scarred zone.
Not just schools, banks, post-offices and shops have opened only once in a while. A local businessman said business was dull even on Id earlier this month.
"We don't participate in any political rallies. All our brothers are busy running our families. And my brother had to fall to bullets?" wondered Rajkumar Shaw, another of Dharamveer's brothers.
Many in Bhatpara alleged that the police didn't play their role properly and Dharamveer died of bullets fired by cops.
The law-enforcers, on the back foot since the strife, have denied the claims and said post-mortem reports would speak for themselves.
"Almost all paras have their own stockpile of bombs and bullets. The political divide is very defined here," said a police officer