Nihar Naturals' #ThirdEye campaign enables a safer pandal experience this Pujo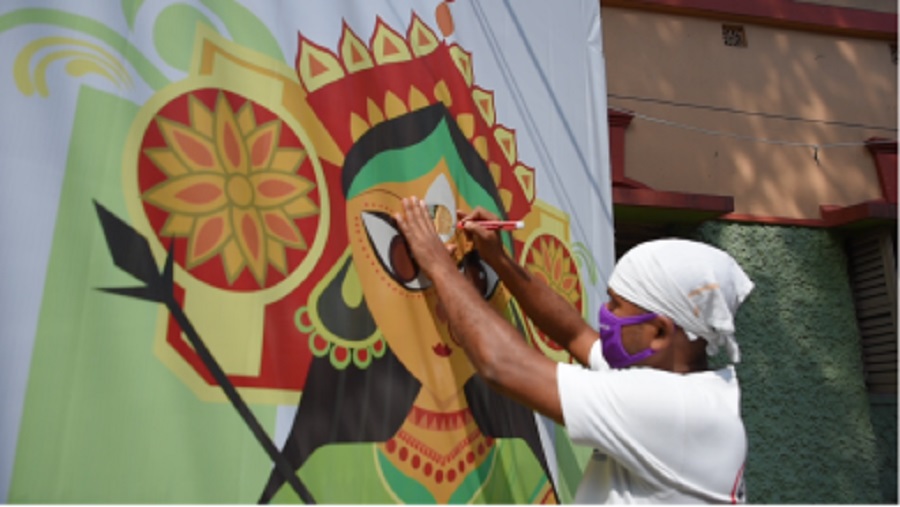 ---
---
Durga Puja this year was a markedly unique experience. The usual five-day long festivities were muted in light of the covid-19 pandemic, dampening pandal-hopping plans for a number of Calcuttans. Pujo committees across Bengal had to bear additional responsibilities and undertake extra efforts to ensure a safe pandal experience for devotees.
A part of these responsibilities has been ensuring women's safety at pandals. While Pujo is a time of joy for many, it is also a time when women have to be on guard against unscrupulous activities in crowded and uncomfortable pandals.
In a bid to make Pujo safer for everyone, Nihar Naturals partnered with select pandals across Kolkata to set up a network of surveillance cameras disguised as Maa Durga's #ThirdEye, to watch over pandal-hoppers and keep them safe. The cameras were outfitted in Maa Durga installations across a cluster of pandals. Live feed from the cameras were streamed to LED screens in prominent locations, in addition to being monitored by pandal security.
Through these cameras, Maa Durga's #ThirdEye watched over the crowded pandals and adjoining streets, enabling women to freely and confidently partake in the festivities this Pujo.
This emotional digital film around the campaign showcases the impact that such a positive, practical and grass-root initiative can have on women's safety.