Missing: plan to fight Calcutta's toxic air
Delhi implemented an emergency action plan in January 2017 but the Bengal government is still to finalise such a plan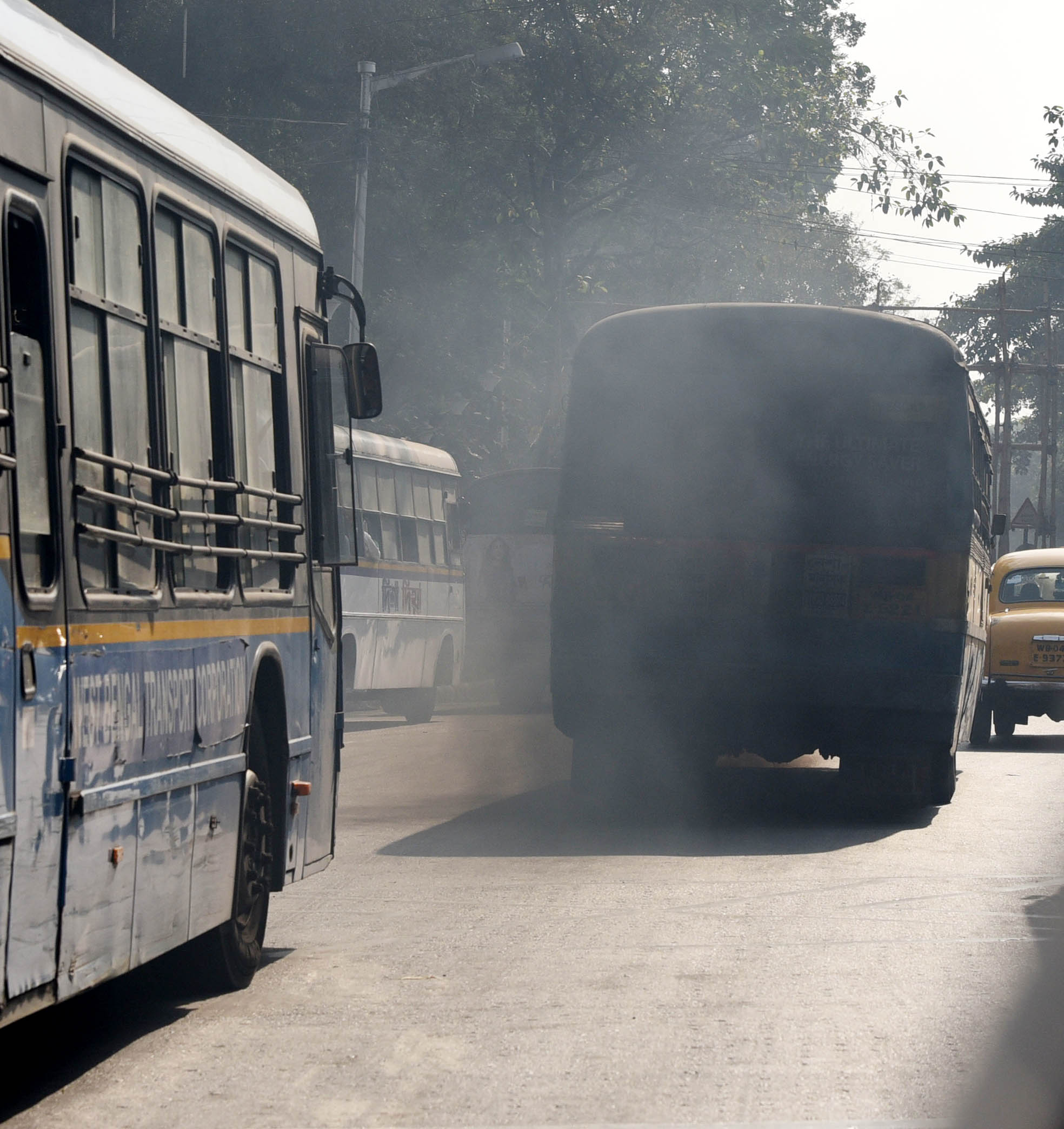 ---
Calcutta
|
Published 04.01.19, 08:40 AM
|
---
Calcutta is close to Delhi this winter in terms of the level of toxicity in the air and environment experts feel Calcutta should have an emergency action plan like the national capital to fight air pollution.
"Calcutta runs very close to Delhi on the air pollution count this winter and should immediately plan a graded response action plan and start implementing it," air pollution researcher Anumita Roy Choudhury of the Delhi-based Centre for Science and Environment said.
"As a matter of fact, the Bengal government, like other state governments, has already been mandated to prepare a graded response action plan as well a comprehensive action plan by the environment ministry and the National Green Tribunal," she said.
Delhi implemented an emergency action plan in January 2017 but the Bengal government is still to finalise such a plan.
Roy Choudhury said the number of "severe" and "very poor" air pollution days had been reduced in Delhi since it rolled out the graded response action plan.
"There should be immediate implementation of emergency action plans in Calcutta as well because several reports point out that people in the city are affected by toxic air," green activist Subhas Datta said.
Neither the government nor the opposition parties are bothered about the air pollution, he claimed.
Metro reported on Thursday that the transport department has said commercial vehicles, 15 years or older, would be barred in Calcutta, Howrah, Bidhannagar and in the Barrackpore commisionerate area with immediate effect.
The move is an attempt to enforce a 10-year-old Calcutta High Court order.
"We will soon send a comprehensive action plan to the central government," an official said.
A 10-member committee headed by the chief secretary is in the process of finalising the plan, an environment department official said.
There's been no discussion on an emergency action plan, though, the official said.
An emergency action plan, also called graded response action plan, is meant to counter air pollution in winter when pollution level goes way above the permissible limit.
A comprehensive action plan is meant to counter air pollution throughout the year.