Cabin crew member from Hooghly did his job: Dad
Abhik Biswas was one of the four flight attendants who survived the crash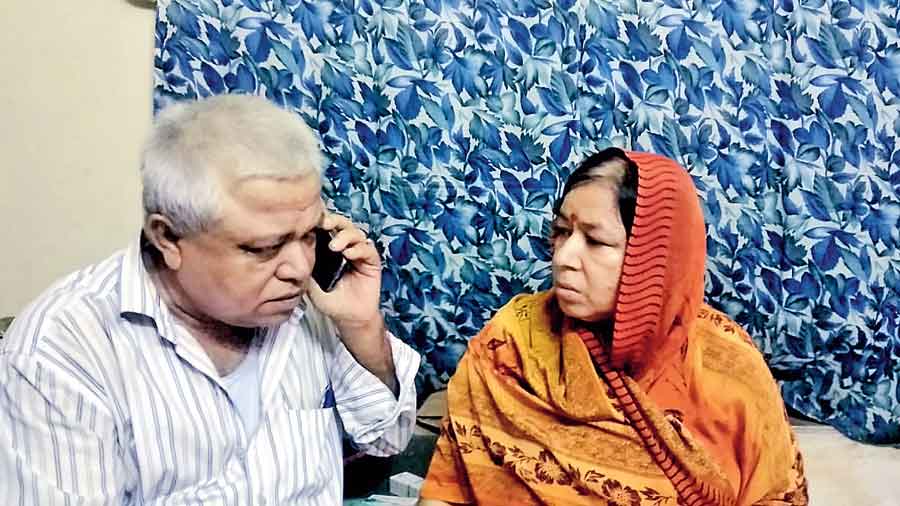 ---
---
Crew member Abhik Biswas, 24, who was in the Air India Express repatriation flight that skidded off the tabletop runway at the Calicut International Airport and split into two in a valley, called up his family in Hooghly's Konnagar on Friday night to say he was safe and had saved lives of at least 30 fliers.
Abhik's elderly parents said they were shocked after they switched on the television on getting Abhik's phone call around 8.30pm on Friday. Only then did they realise the gravity of the accident, which till Saturday, had left 18 dead including flight's captain-in-command, Deepak Vasant Sathe and co-pilot Akhilesh Kumar.
Abhik was one of the four crew members who survived.
His father Ajay Biswas, a trader in Konnagar, said he and his wife Bharati were in shock.
"My son called last evening around 8.30pm (Friday) to say his plane had met with an accident less than an hour ago. He assured me he was safe and could save some 30-40 passengers by getting them out of the wreckage through an emergency exit," said Biswas on Saturday.
"I am relieved my son survived but when I learnt many people had died, I was deeply pained," the trader added.
On their son saving some fliers, Biswas said: "It was his duty as a crew member to save passengers."
The parents did not share Abhik's phone number. "He asked us not to disturb him as he is in trauma. He is in Kerala, we don't know when he will come home," said his mother.
Abhik had joined Air India as a crew member around three years ago after quitting his previous company IndiGo.