Jet refund process takes off
IATA receives applications, mum on return date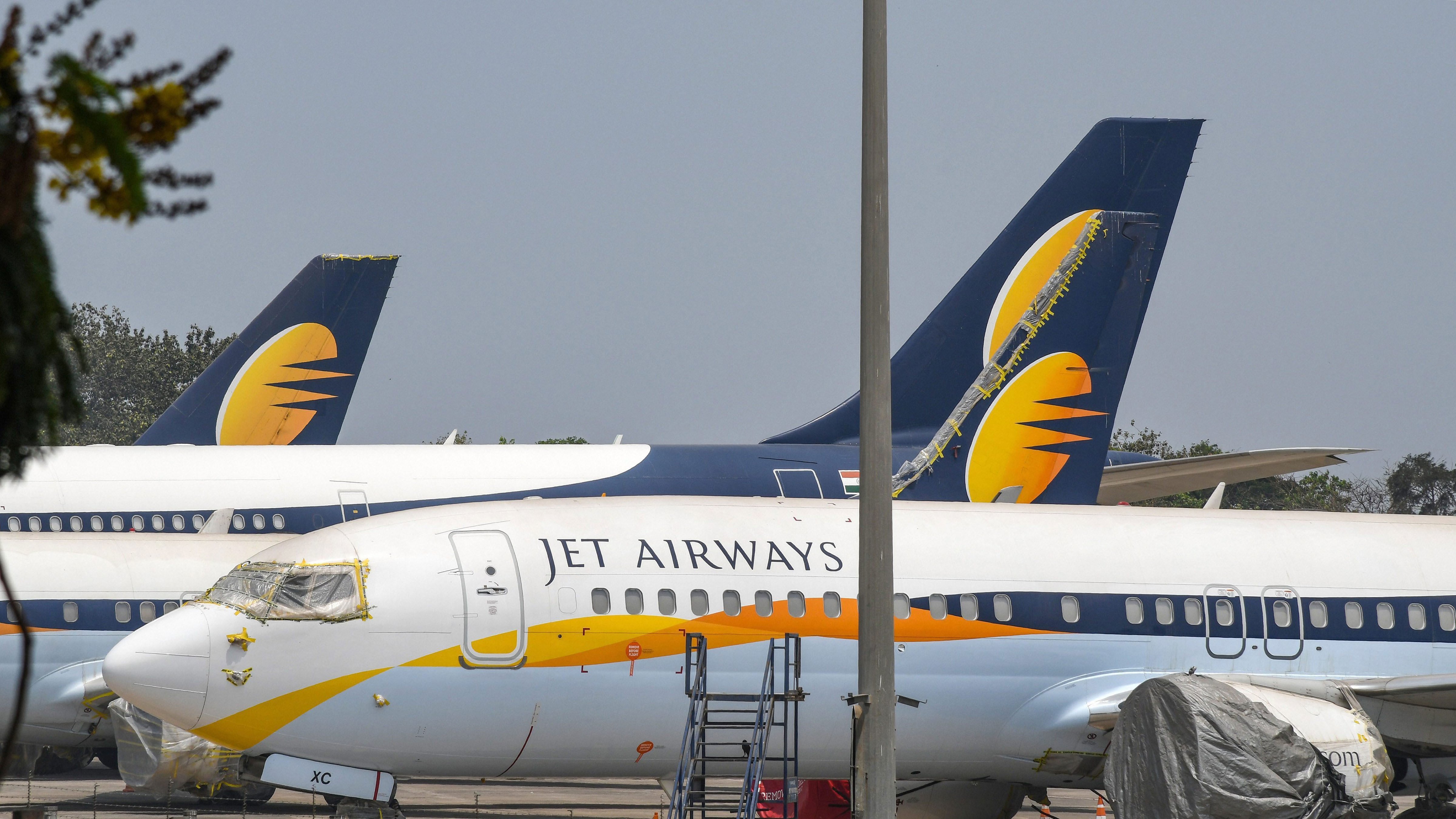 Jet Airways needed to refund cancelled tickets worth Rs 70 crore to passengers who had booked them through travel agents only for April.
PTI
---
Calcutta
|
Published 23.04.19, 08:24 PM
|
---
Travel agents across the country, including many from the city, on Tuesday started processing refunds for cancelled Jet Airways tickets with International Air Transport Association, but there was no clarity when passengers could actually get back their money.
International Air Transport Association (Iata) is the trade association for airlines globally. The money for flight tickets booked against cash by travel agents is first deposited with Iata before it is transferred to the airline. Thousands of passengers, who had booked tickets for Jet Airways flights, have their money locked after the airline suspended its operations from April 17 night.
IATA sources on Tuesday said Jet Airways needed to refund cancelled tickets worth Rs 70 crore to passengers who had booked them through travel agents only for April.
But the amount does not include passengers who had booked tickets directly through the airline or Jet subsidiaries such as JetLite, sources said.
"The deposit with IATA that was received against booking of tickets during April is around Rs 40 crore and Jet has to pay the balance Rs 30 crore," said a source. However, IATA also needs Jet's endorsement for every refund application before returning the money.
On Tuesday, sources said about 1,800 refund applications were submitted by travel agents to IATA.
Several agents from Calcutta have also submitted claims of their clients.
"We don't know when the refunds will be available. First, we are submitting refund applications for domestic sectors only," said Bilolaksha Das of Citi Travels. The agency on Tuesday submitted refund applications for 14 passengers.
Several other agents said they had also started processing the refunds through IATA and were waiting for the approval. A Jet spokesperson had said on Monday that the airline was processing the refund applications.
"Many passengers whose tickets were cancelled had to buy fresh tickets, while their cancelled ones are locked. The process of refund should be quick to facilitate such passengers," said Anil Punjabi, chairman, east Travel Agents Federation of India. He said several holidaymakers, who had booked Jet Airways tickets, were having their plans jeopardised.
"Families had booked bulk tickets for the coming summer holidays. It would be very expensive to make new bookings now," said Punjabi.
Metro had earlier written how with Jet withdrawing its service, air fares for flights out of Calcutta have become expensive in sectors such as Mumbai and Delhi. One way fares on certain days ranged between Rs 17,000 and Rs 25,000 in the Calcutta-Mumbai route.