Ignore back pain at own risk
Immediate care must for sports injury: Doctors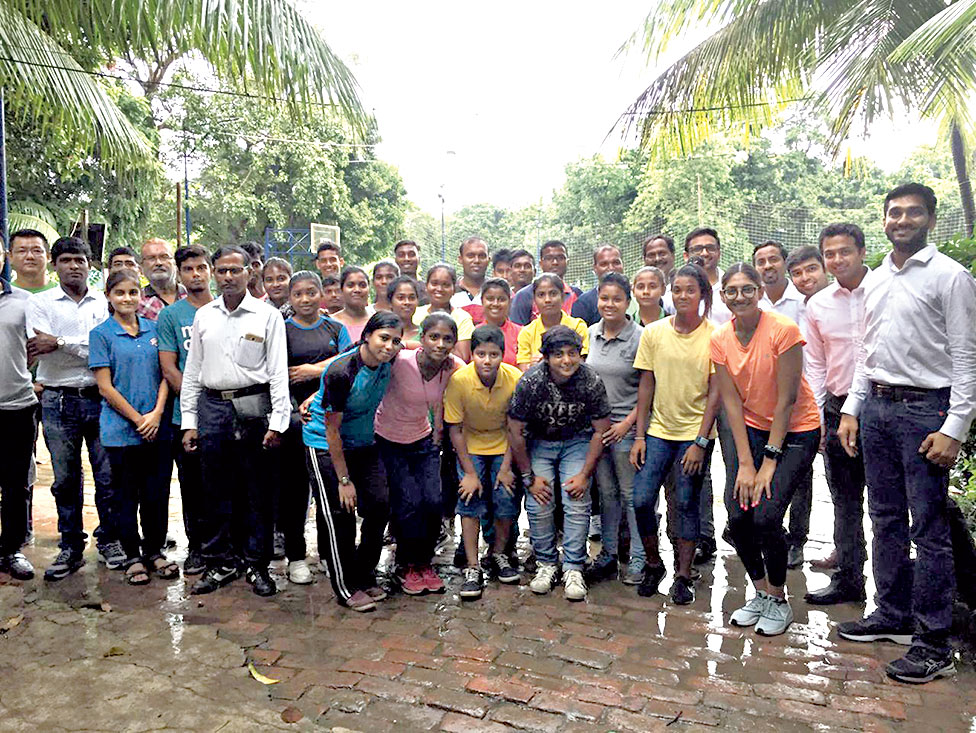 Participants at the camp
Telegraph picture
---
Calcutta
|
Published 21.09.19, 09:24 PM
|
---
Back pain associated with weight loss or loss of appetite should not be left lingering, a group of orthopaedic surgeons told a crowd of budding athletes and coaches at a club tent on the Maidan on Saturday.
"If you want to extend your career, please don't take short cuts in case of such sprains with ice packs and painkillers. Please consult an orthopaedic surgeon immediately," Priyank Patel, a spine surgeon based in Mumbai, said.
Patel was among a group of orthopaedic surgeons who held a workshop on sports injury management for athletes at the Calcutta Parsee Club. The workshop was organised by Women In Sports, a Calcutta-based initiative for female athletes.
Saturday's programme had young athletes — both male and female — and their coaches.
"We want to educate the athletes, their coaches and medics about common orthopaedic injuries. At the grass-roots level they can distinguish between serious and non-serious problems," Patel who is associated with Breach Candy and other hospitals in Mumbai said.
"Often, players carry on with a lingering sprain by taking painkillers. They think an ice pack or hot water treatment at the end of the day would be enough to heal an injury. But it can become worse and curtail their career," he said.
Chintan Desai, who specialises in shoulder surgery, spoke on frozen shoulders, a common problem with athletes and one that he said was routinely misdiagnosed.
"Arthritis, muscle injury and calcific tendonitis (small stone in tendon) mimic the symptoms of a frozen shoulder. But each ailment has a different treatment. That is why correct diagnosis is important," Desai said.
Thien Law, a football coach who runs an academy in Southern Avenue, was one of the participants at the session. Close to 100 children, aged between seven and 19, train under Law, who played first division football.
"This session was an eye-opener. We are old-school coaches. When a trainee complains of dizziness, we turn a blind eye and tell him/her to do two more rounds of the ground. Ice pack and painkillers are the most common treatment we prescribe," Law said.