GI push for Burdwan's langcha
Langcha is made from flour and milk powder by frying it and dipping it into sugar syrup for hours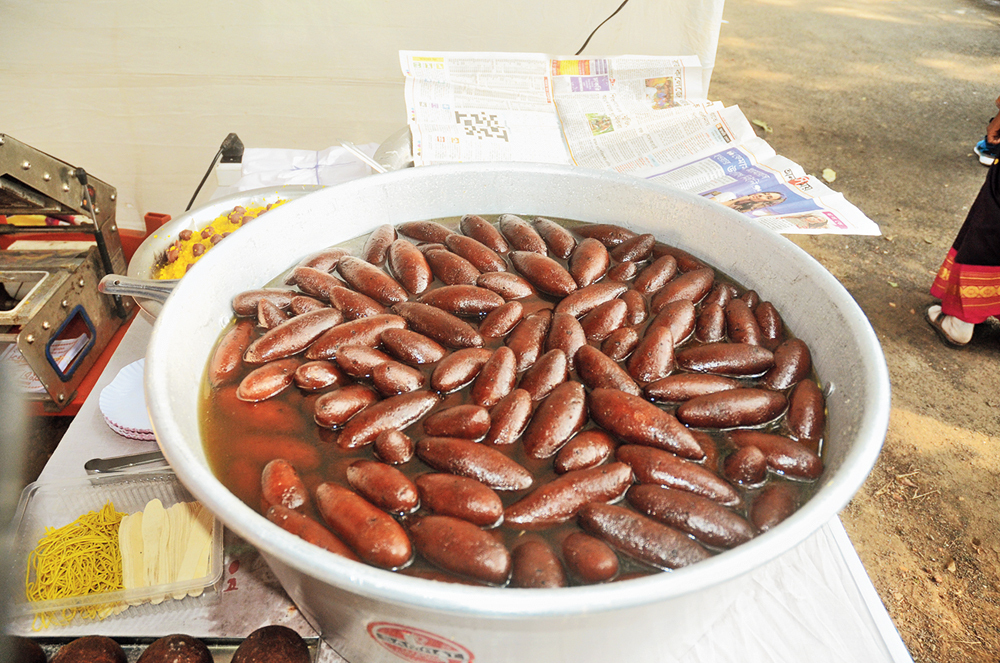 Langcha
A Telegraph picture
---
Burdwan
|
Published 21.10.19, 08:28 PM
|
---
The East Burdwan administration has been busy inspecting the quality of langcha from Shaktigarh, after chief minister Mamata Banerjee instructed district magistrate Vijay Bharti to try to get Geographical Indication (GI) tag for the famous sweetmeat, in an administrative meeting held in August.
Langcha, a sweet dish prepared in India's eastern regions, is made from flour and milk powder by frying it and dipping it into sugar syrup for hours.
The GI tag for "Shaktigarer Langcha" would ensure that nobody other than those registered as authorised users — or at least those residing in the geographic territory — is allowed to use the popular product name. Darjeeling tea became the first GI tagged product in India.
Two other famous sweets from Burdwan — Sitabhog and Mihidana — got the GI tag in 2017.
"We already have GI tag for Sitabhog and Mihidana. Vijay (the district magistrate) now we have to try to get GI tag for langcha also," Mamata had said at the meeting on August 26.
Officials said that after her direction, the district magistrate started preparing a proposal for the GI tag by forming a team headed by a food safety and security officer, to verify its quality.
In her meeting, the chief minister had also asked the sweet traders to ensure the highest quality of the sweets before applying for the GI tag.
"We have already started the process to apply for the GI tag, after the direction of our chief minister. The process to verify quality and other parameters of the famous sweet will be conducted by a newly appointed food safety and security officer," said district magistrate Bharti.
Mamata has also instructed the setting up of a langcha hub, along the lines of the Misti Hub in Burdwan.