Four killed, seven injured in Basanti crash
Pickup hits vehicle before ramming into tree; investigations point to tyre-burst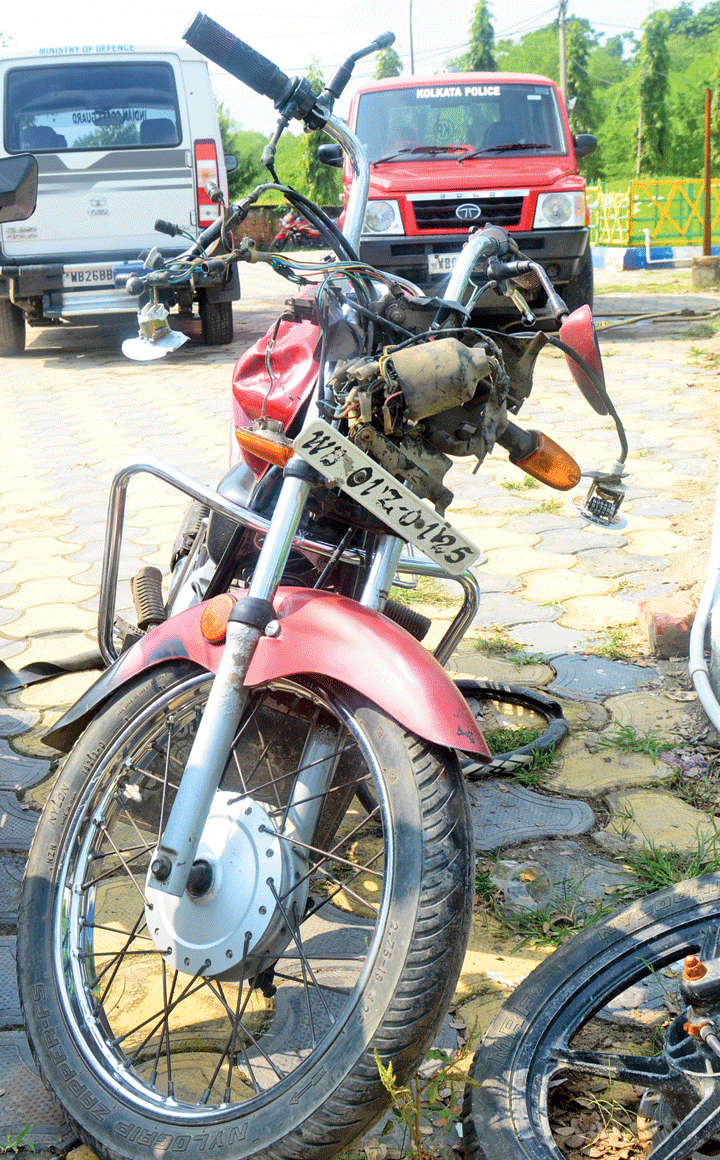 ---
|
Calcutta
|
Published 29.10.19, 08:45 PM
---
Two men who had stepped out of home to buy meat for Bhai Phonta celebrations on Tuesday morning were killed on Basanti Highway when a pickup hit the motorcycle they were on.
Two of the nine men on the truck were killed in the accident, police said.
The accident occurred in front of Six Season Concrete Factory around 8am, about 15km to the east of Science City.
Preliminary investigations have suggested one of the tyres of the pickup burst leading to the accident. The vehicle will undergo a mechanical test to assess its condition, the police said.
"The pickup hit the motorcycle and rammed into a tree. The two men on the motorcycle died on the spot," an officer of Calcutta Leather Complex police station said. "There were nine people on the truck who were flung in the air… two of them died in hospital. The truck was headed to a garments factory in Garden Reach."
Madhab Das, 35, and Chandranath Ghosh, 49, both residents of Pakapole in Kashipur, South 24-Parganas, were returning home after buying meat from the Katatola market when the accident occurred, the officer said.
Das and Ghosh and the others were taken to Calcutta National Medical College and Hospital, where the two were declared dead.
Bakibulla Sheikh, 27, and Nasiruddin Gazi, 31, who had suffered multiple injuries died later. Seven others have been admitted to hospital.
A study by the public works department found two "black spots" on Basanti Highway, which are prone to accidents.
The 23-km highway that connects Science City to Basanti in the Sunderbans, South 24-Parganas, is notorious for accidents because of sharp bends, potholes and absence of proper signage.
At least nine people have died in 18 accidents in the past three years at the Ghatakpukur and Chandipur crossings on the road, making them two of the most accident-prone intersections on the highway, according to the study.
The road is part of State Highway 3 and sees a mixed traffic comprising buses, cars, two-wheelers, e-rickshaws, trucks and autos every day.
Cognizant Technology Solutions (CTS), an IT major, has an office along the road near Bantala, which houses the Calcutta Leather Complex.
Several cars and two-wheelers battle potholes and slack policing on the road every day to reach these destinations.
In February 2017, a Cognizant employee and the driver of the car he was in were killed in a collision with a bus near Bantala market.