Food deadline relaxed for bars
Excise department modified the rule at the behest of the hotel industry and separated the bar from the service area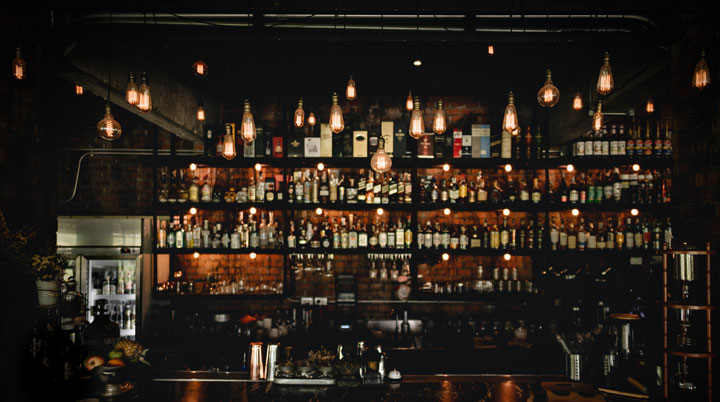 Hotels and restaurants having bars were allowed to run till midnight, beyond which no customers were allowed to stay on the premises
Representational image from Shutterstock
---
Calcutta
|
Published 17.01.20, 08:28 PM
|
---
Restaurants with bars can now allow guests to finish their food even after midnight with the state excise department making a change to its 2018 order that mandated closure of the premises by midnight.
According to the 2018 order, hotels and restaurants having bars were allowed to run till midnight, beyond which no customers were allowed to stay on the premises, which included the service area where food was served. This meant both the bar and the restaurant would have to stop operation on or before midnight.
Restaurant owners said that in order to implement the rule, last order of food and drinks had to be taken by 11pm so all customers could vacate the premises by midnight.
Failure of compliance could attract suspension of licence of the establishment or a penalty of Rs 12,000 an hour as late closing fee.
Industry body Hotel and Restaurant Association of Eastern India had raised the issue with excise commissioner Khalid Aizaz Anwar.
Sources said the excise department had modified the rule at the behest of the industry and separated the bar from the service area. The change came into effect on January 15.
According to the association, two major issues cropped up while implementing the earlier order
At restaurants/banquets, it became embarrassing to ask customers to leave while they were still eating
At small hotels, the bar and restaurants operate on common premises. These hotels usually use the premises to organise next day's breakfast. Since they were to shut by midnight and reopen again at 11am the next day, running the organisation became difficult.
The association, however, had informed the excise department that there was no problem in closing only the bar by midnight.
Restaurants were perplexed with the 2018 order that linked food to the bar service.
Pranav Singh, the president of the Hotel and Restaurant Association of Eastern India, had said in the representation that it was almost impossible for small and medium establishments to realise the steep late closure fee with additional business.
"The earlier notification was causing a lot of problems for hotels and restaurants. So, the association made a representation with the excise commissioner as to why the food service should be linked with the bar service. In response, changes have been made," said Sudesh Poddar, the honorary secretary of the association. "It is good news for the diners and also for the hospitality fraternity."