A state-of-the-art eye hospital opened on Sunday in New Town. The 10-storeyed building with 80,000 sq ft space, named Disha Mahanagar, was inaugurated from the adjoining Biswa Bangla Convention Centre in presence of staff members of all 15 branches of Disha, patients, eye care specialists from elsewhere and guests. The hospital started operating from Monday.
This is Disha's 15th hospital, with the one in Barrackpore opening in 1997 being the first. The entire network, spread across Bengal from Sheoraphully to Siliguri, Berhampore to Durgapur, makes it the largest eye hospital in eastern India, with 90 consultants on board.
The construction of the building started in end-2018. "We have spent Rs 45 crore on this project, with the equipment alone costing Rs 12-15 crore," said Debasish Bhattacharya, chairman and managing director, Disha Eye Hospitals.
Some state-of-the-art facilities that would be offered here include optical coherence tomography angiography (angio OCT), pattern scan laser, visual evoked potential (VEP), femto cataract and femtolasik operations.
In angio OCT, the camera captures blood flow of retina. "We had to use a dye earlier for angiography. This test has to be done for a lot of diabetic patients, who, other than retinopathy, often also suffer from renal ailments. For them, using the dye is not advisable. With this machine, there is no need to inject the dye. So chance of infection is also reduced," said Soham Basak, a consultant at the hospital.
VEP can help predict whether a surgery would yield any benefit in patients whose eyes are opaque or have suffered a stroke. "Routine clinical tests can't determine that. VEP, along with electrooculogram (EOG) and electroradiogram (ERG), captures electrical activity of eye and optic nerve and their corresponding visual pathway to the brain. This electrical activity helps us get an idea if there are chances of recovery in future," he explained.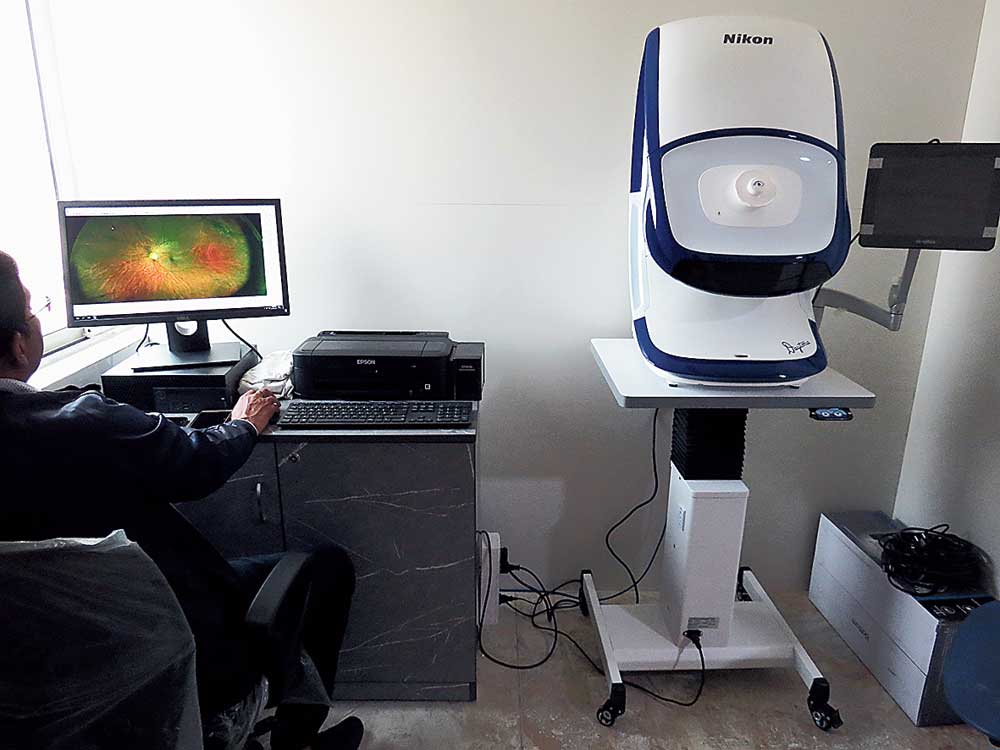 A widefield retinal imaging system, costing more than Rs 1 crore, installed at the hospital. "It provides peripheral image and helps in treating peripheral retinal disorders," the hospital's technical head Utpal Sarkar said. Picture by Sudeshna Banerjee
The facility would be using pattern scan laser too. "It is faster and less painful for patients than a regular retinal laser procedure. A 10-minute procedure takes say, three minutes as a pattern scan laser can deliver multiple spots at a time. A regular laser is capable only of single spot delivery," Basak said.
The hospital has six laminar flow operation theatres (in which filtered air moves at the same speed and in the same direction, preventing air-borne bacteria from getting into open wounds), a dedicated operation theatre for laser phaco cataract surgery and a 16-bed recovery room.
The use of femto laser machines in both LASIK and cataract surgeries replaces a blade by a femtosecond laser beam, a femtosecond being one quadrillionth of a second. The cataract is broken down with the laser beam, thereby decreasing energy use inside the eye. A Callisto system would then provide computer assistance during surgery and help in precise ocular lens positioning.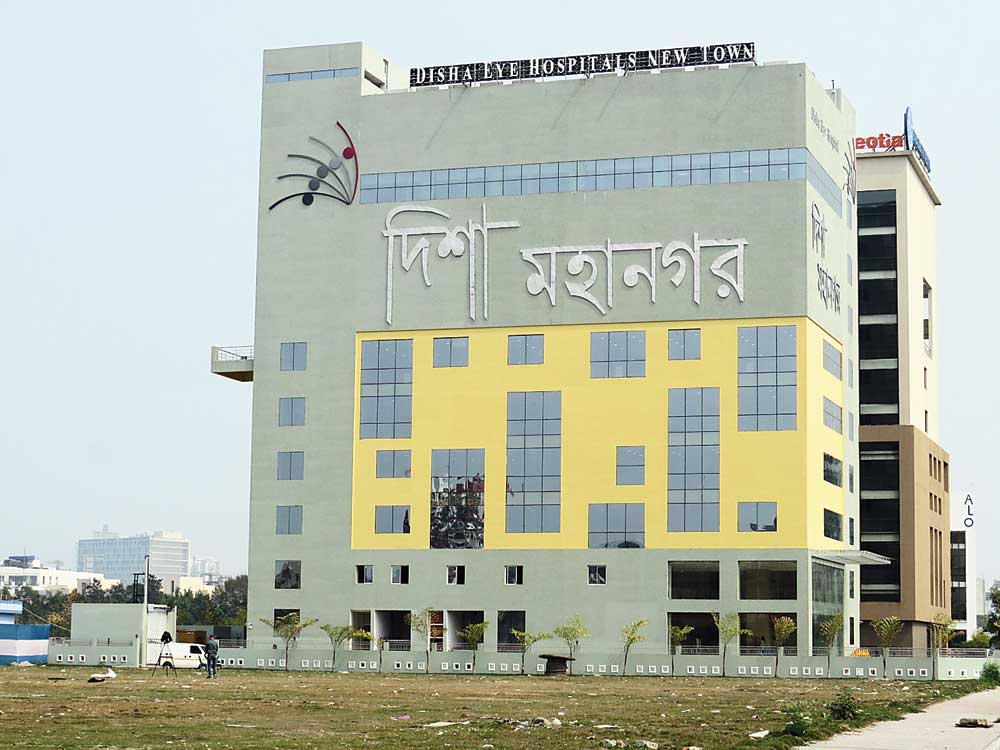 A view of the exterior of Disha Mahanagar Picture by Sudeshna Banerjee
In routine LASIK surgeries, the corneal flap is cut with a blade. A laser beam would do the job in femto LASIK procedures, discharging its energy at an exactly defined depth of the cornea.
Focus on dry eye
Samar Basak, director, academics and research, and the head of the hospital's cornea services, informed that Disha Mahanagar would open a dry eye clinic in near future. "Dry eye is becoming a common problem in IT professionals and data entry operators, with continued exposure to smart phone and laptop. Other than prescribing eye drops, we are bringing LipiView and LipiFlow systems from the US for gadget-oriented massage and thermal therapy for more modern management of dry eyes," he said. The second device removes blockages from the meibmomian glands, allowing them to produce oils that make up the top protective lipid layer of the tear film.
In the last financial year, 12 lakh patients have been treated in all the branches of Disha and one lakh surgeries were performed. Their eye bank recorded 1,908 eye donations and recorded 1,273 corneal transplants. "We are the third largest eye bank in India," Bhattacharya said.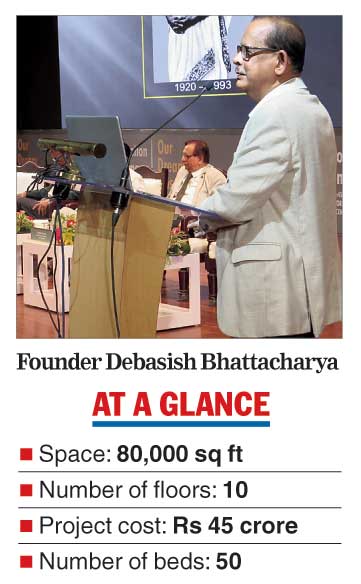 The Telegraph
Guests at the inauguration, like Harshvardhan Neotia, whose company runs Bhagirathi Neotia Woman and Child Care Centre next door, were impressed at how a group of doctors scaled up the network over 23 years. "It is stunning that they do not have any loans in the market," said the director of the Ambuja Neotia Group, adding that his hospital would want to cooperate with the eye facility.
"Eye surgery is costly in countries like Indonesia, Philippines, Cambodia and Vietnam. They go to Singapore for treatment. Why not choose Calcutta?" said Bhattacharya.
Over 70 surgeries took place at Disha Mahanagar on the first two days of operation. "We should cross 100 by the end of the week," said a doctor.