ECL starts crackdown on coal smuggling
Members of the special task force have been raiding several areas of the leasehold areas, across West Burdwan, Purulia and Bankura districts, and filling up pits dug by the pilferers with sand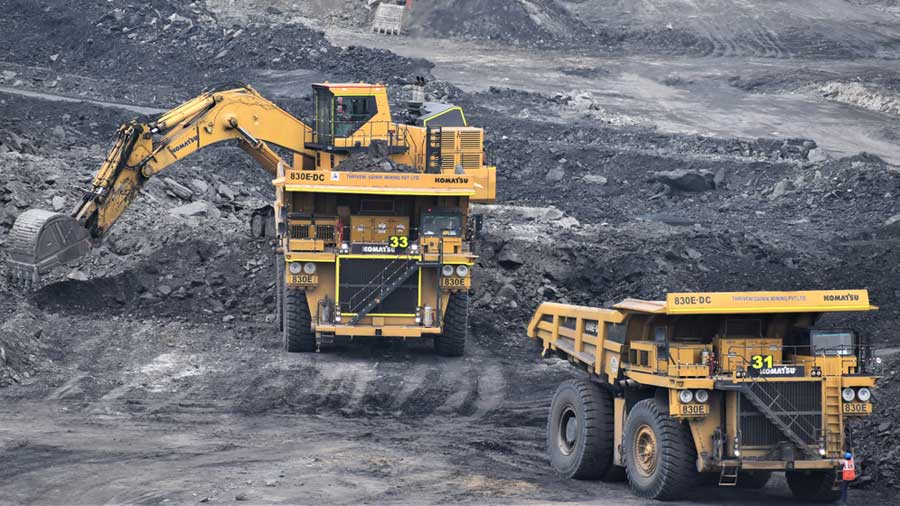 ---
Asansol
|
Published 02.12.20, 12:16 AM
|
---
Eastern Coalfields Limited (ECL) has launched a drive to shut down illegal coal mines in its leasehold areas across West Burdwan, Purulia and Bankura districts on the heels of allegations that a section of ECL officials is in cahoots with coal smugglers.
Accompanied by personnel of the Central Industrial Security Force (CISF), members of the special task force of the ECL, which was earlier formed to check illegal coal mining, have been raiding several areas of the leasehold areas since Monday and filling up pits dug by the pilferers with sand.
"We have already shut down two dozen illegal coal pits in Asansol and Jamuria. The drive will continue," said an ECL official.
He, however, refused to accept that the drive started following recent raids by the Central Bureau of Investigation and interrogation of some senior ECL officials in connection with coal smuggling.
"It is our regular practice. We do this whenever we get information about illegal mining in our leasehold areas," said the ECL official.
On Saturday, the CBI had carried out raids and interrogated five ECL officials — two of them general managers – in Asansol in connection with the smuggling of coal. The CBI also lodged an FIR against them and the alleged kingpin of the racket, Anup Maji alias Lala, on November 27.
Dhananjay Rai, 45, a security in-charge of ECL who was among those named in the FIR, suffered heart attack during the interrogation by the CBI at his residence in Asansol's Sripur and later died at hospital.
However, sources said the central vigilance team of Coal India had instructed all its subsidiaries, including the ECL, to take serious steps to stop illegal coal mining after the CBI found names of some senior ECL officials who had links with coal smugglers.
As part of the modus operandi, the coal smugglers dig pits to extract coal illegally. The coal is then transported by the mafia by trucks in an organised manner. The sources said the illegal activity enjoyed the backing of a section of ECL officials, CISF jawans, police and Trinamul Congress workers.
According to the sources, two police inspectors — one posted in Bankura and the other in Purulia — are under the CBI scanner for their alleged involvement in the coal smuggling.