Panchayat officials seek more time for Amphan lists
Claims of delays and roadblocks caused by the rising numbers of Covid-19 cases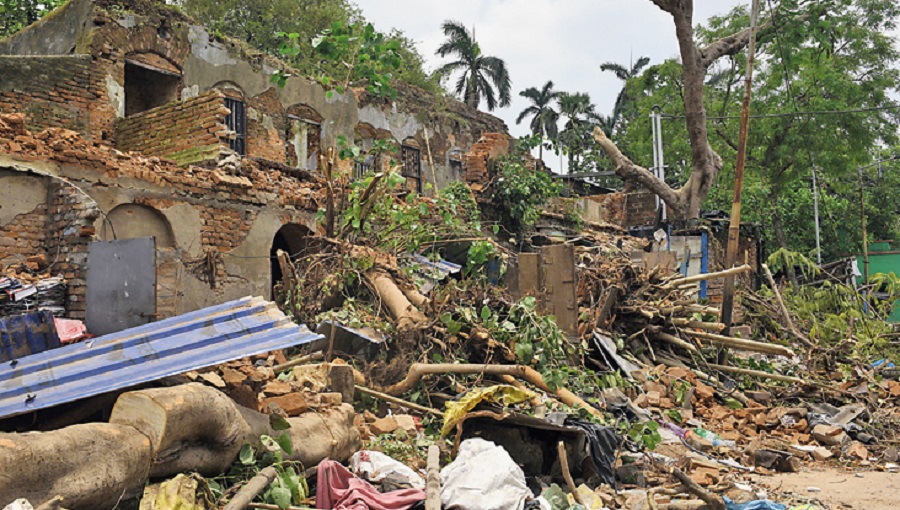 ---
---
Several block and panchayat officials in East Midnapore have admitted that they couldn't meet the July 24 deadline for providing exhaustive lists of people eligible for Amphan compensation, post verification, to district officials.
Claiming delays and roadblocks caused by the rising numbers of Covid-19 cases, nearly half of the district's block and municipality officials asked for "at least another week" to complete the formalities.
"The issue of re-verified beneficiary lists is a serious one in this district, given the scrutiny that has been happening since March. Unfortunately, the unabated rise of Covid cases has seriously hampered our efforts to compile the lists in time," said a block official in Mahisadal.
District officials had set a July 24 deadline for all blocks and panchayats in the district earlier last month for providing re-verified beneficiary lists to pass onto state officials. Full and partial dole disbursements to several blocks had been put on hold pending the same.
"A verification team consisting of block and panchayat officials has not been able to do their work at a lot of sites either because of Covid-related restrictions or because of Covid-related staff shortage," said an official from Mahisadal.
As of this week, lists from blocks and panchayats in Nandigram, Khejuri, Haldia, Sutahata, Mahisadal and Deshapran were still pending.
"A total of 75 persons are at present afflicted by Covid in our block, because of which the re-verification process has become more problematic. Every panchayat has a nodal officer attached but most other workers are refusing to come to work because of fear," said Mahisadal panchayat samiti deputy chief Tilak Chakraborty.
In Nandigram, deputy chief Abu Taher concurred, saying the handful of positive cases and containment zones were delaying verification.
"It is important for us to get this job done well. So, at least another week or so will be required. We cannot afford a single mistake in the final list," he added.