Critical buildings in Durga Pituri Lane to be razed
Buildings that would be pulled down would be identified on Monday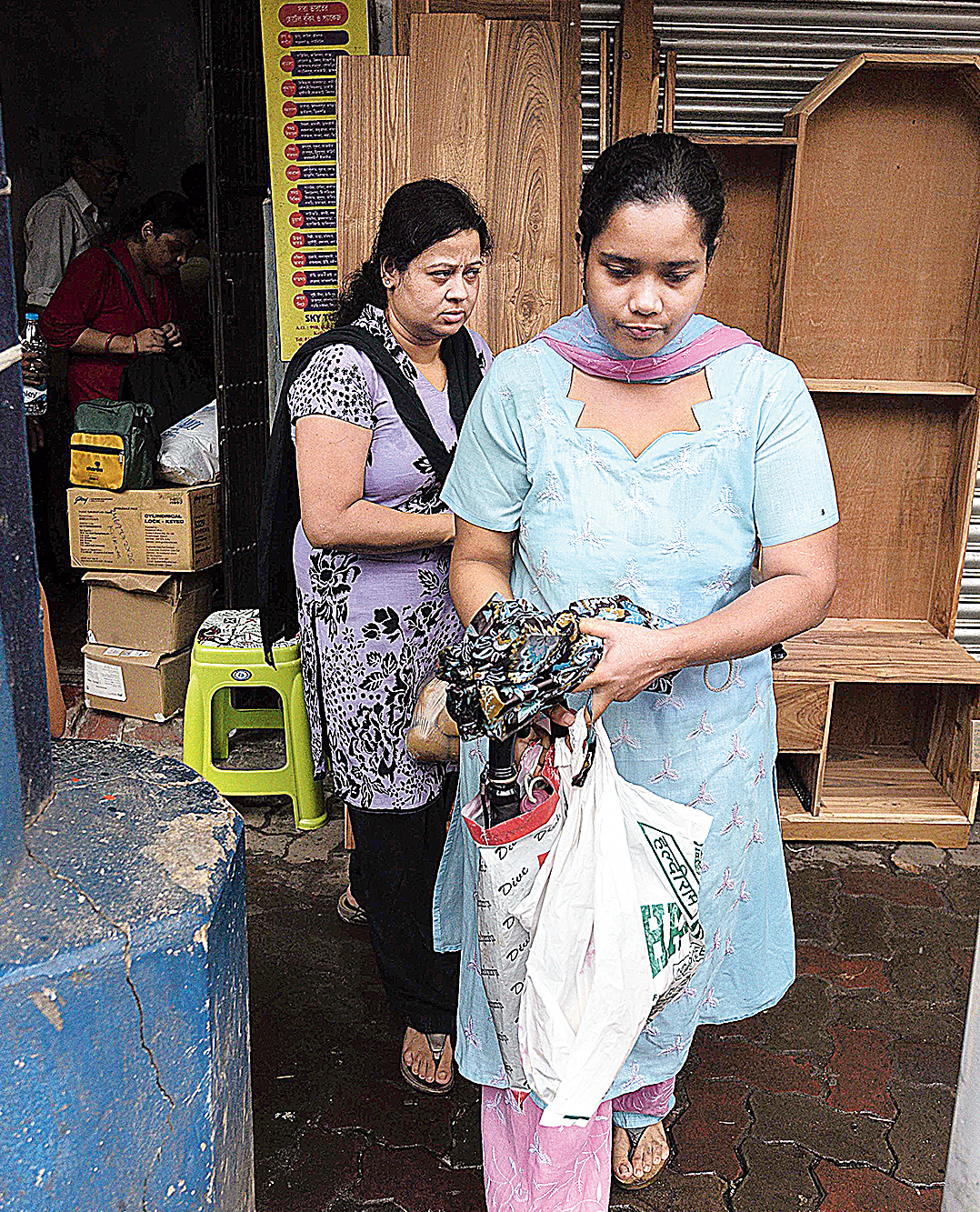 ---
|
Bowbazar
|
Published 08.09.19, 09:53 PM
---
The East-West Metro authorities are planning to demolish some buildings in Bowbazar's Durga Pituri Lane that are on the verge of collapse, officials said on Sunday.
Officials of the Kolkata Metro Rail Corporation (KMRC), the implementing agency of East-West Metro, said the buildings that would be pulled down would be identified on Monday.
"We will inform the Calcutta Municipal Corporation and the owners of the houses before demolition starts," a KMRC official said. "The buildings will be razed to prevent any casualty in the event of a collapse."
Many buildings in Bowbazar have suffered damage and hundreds of residents have been evacuated after water entered an East-West Metro tunnel under construction and triggered widespread subsidence. The machine that was boring the tunnel ran into a giant aquifer on August 31 afternoon, resulting in the water seepage.
Some of the evacuated residents said they would not give their consent for demolition of their homes till they are able to bring out their valuables.
Rajdeep Boral, who was evacuated from his home in Durga Pituri Lane, said there were still some important items inside their house. "We have to bring out some stuff. If the authorities help us do that, we will give permission for demolition. Let us see what they are planning," he said.
A senior KMRC official said only those houses that were in a precarious state and beyond repair would be pulled down.
The KMRC is trying to build an underground wall around the affected zone — which has taken the shape of an ellipse — to prevent its spread.
Engineers said the affected zone was ringed by BB Ganguly Street in north, Durga Pituri Lane in east, Gour De Lane in west and Hidaram Banerjee Lane in south.