Bengal Covid cases close to 54,000
The state's overall mortality rate improved to 2.39, from 3.87 per cent on June 26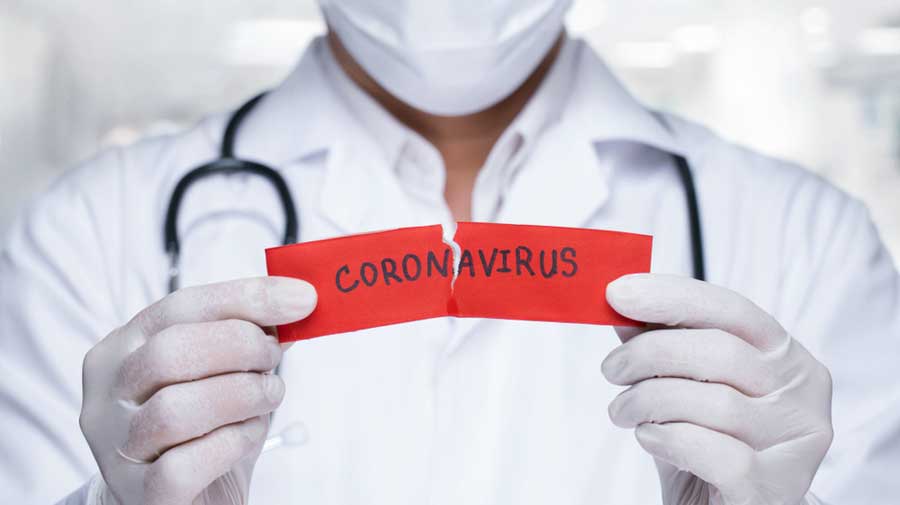 ---
|
Calcutta
|
Published 25.07.20, 03:12 AM
---
Bengal on Friday reported 2,216 new Covid-19 cases, 35 deaths and 1,873 recoveries, which took the total number of patients to nearly 54,000, toll to 1,290 and recoveries to over 33,000.
Friday, the 29th consecutive day in the spell of spike in the number of infections that began on June 26, set a new record for tests at 15,485.
"This period since June 26 has been relentless, with over 38,000 new cases reported. The 23,000-odd recoveries in the same period have not been enough to outweigh that," said a Bengal minister.
"But things have once again started looking up. The recovery rate rose over the past few days to 62.12. We will once again go past the national recovery rate (currently 63.57)," he added.
The rate had fallen to nearly 58 per cent last week from the record high of 66.72 per cent on July 4.
Of the total 1,290 deaths reported, Calcutta alone accounted for 658, with 16 till 9am. North 24-Parganas reported a total of 257 deaths, six of them on Friday.
The state government reported 1,095, or 84.9 per cent, as deaths with co-morbidity "present". Since June 26, there have been 684 Covid-19 deaths, but 645 of them (over 94 per cent) were reported as comorbid.
Bengal's overall mortality rate improved to 2.39, from 3.87 per cent on June 26. Calcutta's mortality rate fell to 3.91.
"The national mortality rate is 2.35 now. We will go past it in a matter of days. It will be a momentous achievement," said the minister. The mortality rate in infected males fell from 3.74 to 2.5 in the 29-day window, while that in infected females fell from 4.2 to 2.16.
Hypertension remained the most lethal comorbidity, causing over 21 per cent of the male deaths and nearly 25 per cent of the female deaths. Diabetes came after that, having caused a fifth of both male and female deaths.
Of the 2,216 new cases, over three-fourths were reported from Calcutta and its immediate neighbourhood. The city alone logged 699 cases, while North 24-Parganas reported 567 new patients .
"In this 29-day window, the five districts (Calcutta, North 24-Parganas, South 24-Parganas, Howrah and Hooghly) have added around 30,000 new cases. That is 55 per cent of all cases reported in Bengal since the first Covid-19 positive case on March 17," said the minister.
"A key factor behind the rise is ramped-up testing. We are now past 15,000 daily, looking to go past 25,000 by August 15," he added.
The state's total test count is nearly 7.74 lakh now, with 8,595 tests per million.
Owing to the sharp spike in new cases, the positive confirmation rate — the percentage of people found infected among those tested — deteriorated drastically since June 26, from 3.56 to 6.98 per cent.