Migrants 'heal fast', bed hike on pause
Decision comes despite number of positive cases reaching 10,000 mark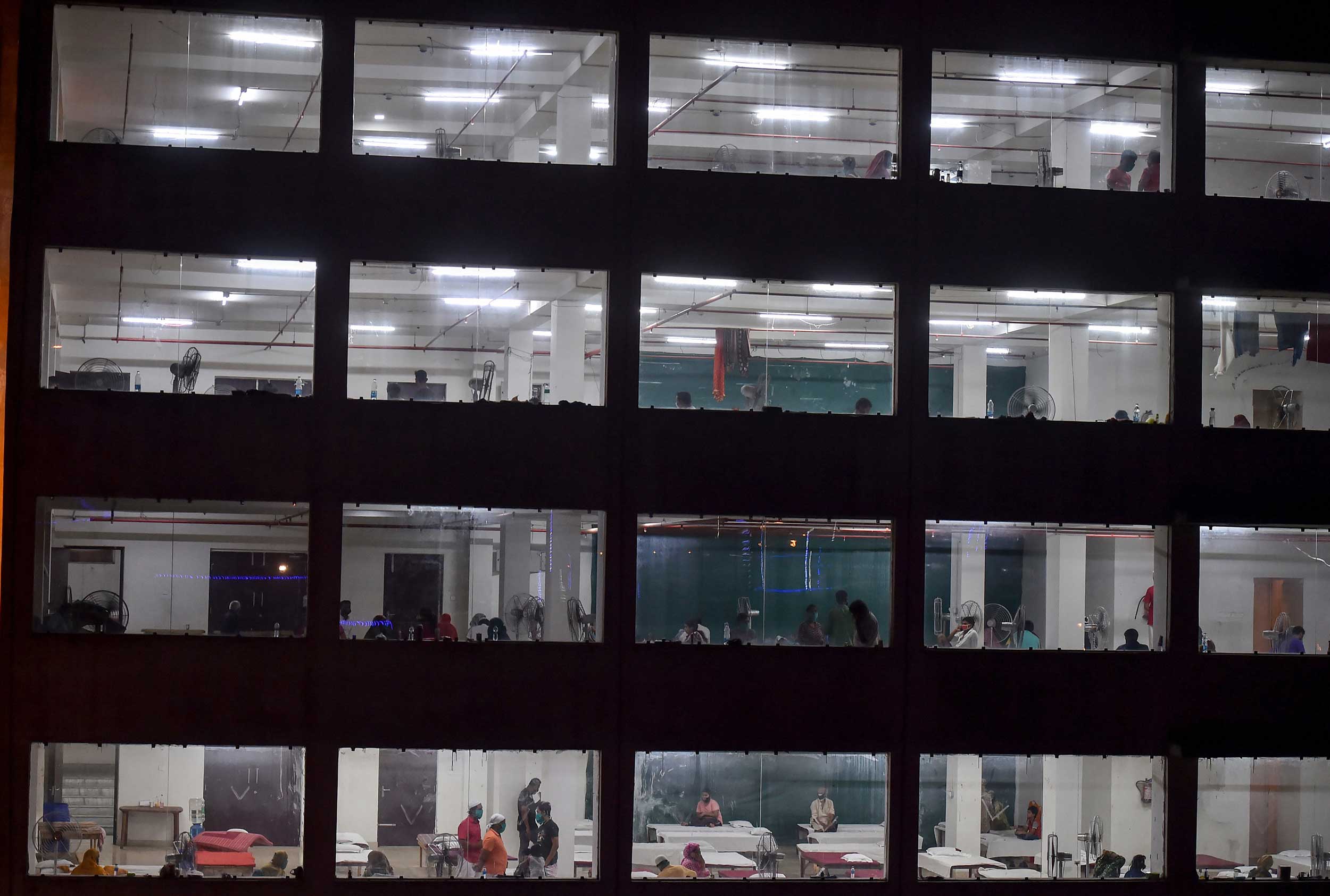 ---
|
Calcutta
|
Published 13.06.20, 09:56 PM
---
The Bengal government's fears of an overburdened health infrastructure amid the Covid-19 pandemic with the huge influx of migrant labourers have reduced somewhat as most infected workers are recovering fast — in around a week — even without hospitalisation.
In this scenario, the Bengal government decided it would not rush to increase beds for Covid-19 patients rightaway though the number of positive cases reached the 10,000 mark.
Recently, the Centre had asked states to expedite initiatives to upgrade hospital infrastructure for dealing with rising number of patients.
But a source in the health department felt that the state was not facing the crisis at this moment, which is why there was no rush to increase hospital beds for Covid-19 patients. "Instead, we are focusing on managing the positive cases (Covid-19 patients) efficiently manner so that the infection does not spread from migrant workers to others in their families or locality," said a senior Nabanna official.
According to the health department, Bengal has 8,785 Covid-19 beds across the state of which around 25 per cent are occupied. "Of the 5,500-plus active cases in the state, around 3,000 are migrant workers. Less than 1 per cent migrant workers develop acute symptoms that need life support," said a senior official.
This is much better than the national average where 2.55 per cent of active cases in the country are in intensive care units, 1.96 per cent on oxygen support and 0.48 per cent on ventilators, a health department source said.
The state health department source said that the reason for this was that most returnee migrant workers, aged between 20 and 55 years, were generally healthy even if they were infected with Covid-19 . "In most cases, they do not have comorbidities such as hypertension or diabetes or other health complications. This is why they are rapidly getting cured of the novel coronavirus infection within seven to eight days with minimum healthcare facilities. As most migrants have returned to the districts, we are not increasing Covid-19 hospital beds there now," the official said.
The state government has decided to develop 200 safe houses across the state to monitor the health of the infected migrants and ensure the infection did not spread to their kin.
The source added: "The rate of hospital bed occupancy is higher in Calcutta (900 beds occupied out of 1,500) and Howrah (300 beds occupied out of 750). This gives a clear idea that in the districts (where most migrant labourers are staying), the occupancy rate of hospital beds is much lower."
Some officials questioned the strategy of not increasing beds for Covid-19 patients. An official told The Telegraph that he felt keeping Bengal "ready for worst" was the need of the hour. "We don't know how many Covid-19 positive but asymptomatic returnees have been allowed home quarantine. The situation could change within a week or two," the official said.