Infections soar, recoveries keep pace in Bengal
The state's total active cases stood at 5,535 on Monday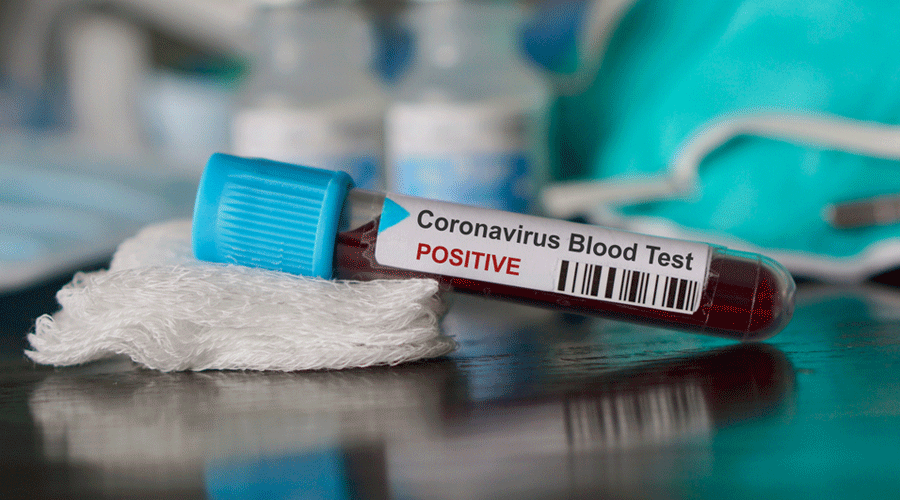 ---
Published 30.06.20, 05:01 AM
|
---
Bengal on Monday set a new record for Covid-19 cases in 24 hours with 624 infections till 9am.

The state reported 2,259 new cases in just four days.

However, the state's recovery rate rose to 65.44 per cent, still much higher than the national rate of 58.62.As of Monday, the state's total active cases stood at 5,535.

In the past two weeks, Bengal has seen 6,413 new cases, but there also were 6,225 recoveries.

The state's Covid-19 death toll rose by 14 on Monday, to touch 653 ever since the pandemic hit Bengal. Of the deaths, Calcutta alone accounted for 372.

Of the total deaths, the state government reported 493 or 75.5 per cent as deaths with comorbidity "present".

Comorbidity refers to the simultaneous presence of more than one health disorder in a person

With these deaths, Bengal's overall mortality rate stood at 3.64 per cent and Calcutta's at 6.46. The national rate now is 2.99 per cent.

"The state's mortality rate has improved from 6.02 a month ago and 4.21 two weeks ago to 3.64 per cent now. We are looking to improve to below 3 per cent in another 10-odd days," said a minister.

Of the 624 new cases, 97 per cent were reported from districts with a high volume of returnees. Calcutta alone reported 180 new cases. Over 14 lakh migrant workers have returned to the state.

But with 526 new recoveries in 24 hours, the total recoveries rose to 11,719, out of 17,907 total Covid-19 cases recorded in the state.

The minister added: "In these two weeks, 36 per cent of the total infections and 53 per cent of the total recoveries took place. So more better than worse, really. The recovery rate in these two weeks has risen by 18 per cent. In a month, it has risen by over 27 per cent."

Bengal also reported occupancy of 21.91 per cent in the 10,474 Covid-19 beds, in 78 dedicated hospitals, besides 6.09 per cent occupancy in the 6,908 beds of the 106 safe homes.

Over 5.76 lakh people successfully completed quarantine, including 2.42 lakh of the returnees who came by Shramik Special trains.

"Less than 1 lakh people now remain in quarantine. With them out of quarantine in a week or so, we will have handled the returnee situation with less of a health crisis than estimated," the minister said.

The state also reported 9,513 tests in 24 hours, taking the total test count to 4,78,419, with 5,316 tests per million.

A month ago, the state had witnessed 1.94 lakh tests in all, with 2,160 tests per million.

Owing to the considerable rise in the new infections, the positive confirmation rate — the percentage of people found infected with Covid-19 among those tested — deteriorated from 2.64 per cent to 3.74 per cent in a month.