CMC team to track international fliers in the wake of coronavirus scare
Health scan on Calcuttans back from abroad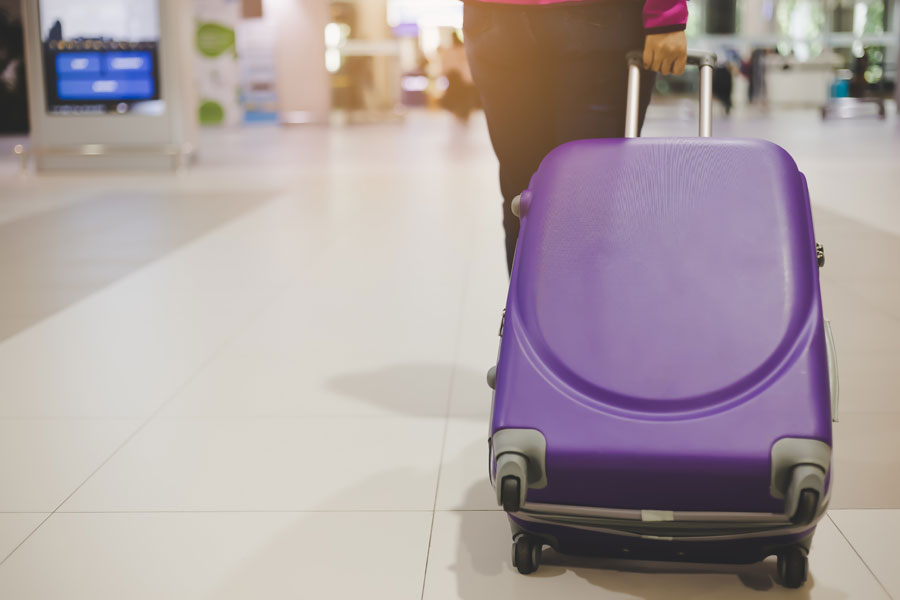 A committee will monitor whether anyone who has returned from abroad is suffering from any respiratory tract infection or symptoms associated with the coronavirus infection
Representational image from Shutterstock
---
Calcutta
|
Published 08.03.20, 07:56 PM
|
---
The Calcutta Municipal Corporation (CMC) has set up a committee to monitor international fliers arriving in the city to try and prevent any possible spread of the coronavirus, an official in the civic body said.
The committee, which is meeting for an hour every day, will monitor whether anyone who has returned from abroad is suffering from a respiratory tract infection or symptoms associated with the coronavirus infection.
The civic medical officers in all 144 wards have been asked to call the residents in their respective areas who have returned from abroad and record information about their health.
"We have asked the medical officers to make the call themselves and not assign the task to anyone else," an official in the civic health department said.
"The medical officers are calling around 200 people every day. Each person will be called for 14 days from the date of his or her arrival from abroad."
None of the people the CMC medical officers spoke to over the past few days complained about any symptom related to the Covid-19 (coronavirus) infection, the official said.
"If anyone complains about any coronavirus-related symptom, he or she will be immediately asked to report the matter to the Infectious Diseases and Beleghata General Hospital."
The CMC and the state health department are using the Integrated Disease Surveillance Programme (IDSP) to keep track of the people arriving from abroad. IDSP gathers and analyses data about a disease and helps launch a quick response to an outbreak.
Over the past few years, the IDSP platform was being primarily used for surveillance of dengue and other vector-borne diseases. "Now, we are using the platform to share information with the civic bodies about details of people arriving from abroad," a health department official said.
The state health department has also asked all private hospitals in the state to set up isolation wards where suspected coronavirus patients can be quarantined. The advisory also says that a Covid-19 patient should remain in isolation till two samples test negative for the coronavirus.
The CMC had been tracking people who could be infected with the virus for about a month. Initially there were keeping track of only those who were returning from Wuhan province of China. Later the screening was expanded to people arriving from China, even later it was expanded to arrivals from other counties like Iran and Italy. For the last few days they are calling anyone arriving from any foreign country.
Sources in the CMC said the measure is aimed at preventing community transmission of the virus. "Only people who have returned from affected places or those who have come in contact with affected people have tested positive so far in India. There has not been any instance of transmission into the community from an infected person yet. The measure to track people is aimed at preventing the community transmission," said an official.
In its advisory to private hospitals, the state health department has asked the hospitals to keep ready isolation ward with electrical points that can be used to install ventilators and other equipment that may be necessary to treat any patient. ends