Clean-Baisakhi drive by residents
Residents of the housing complex decide to tackle the problem of garbage accumulation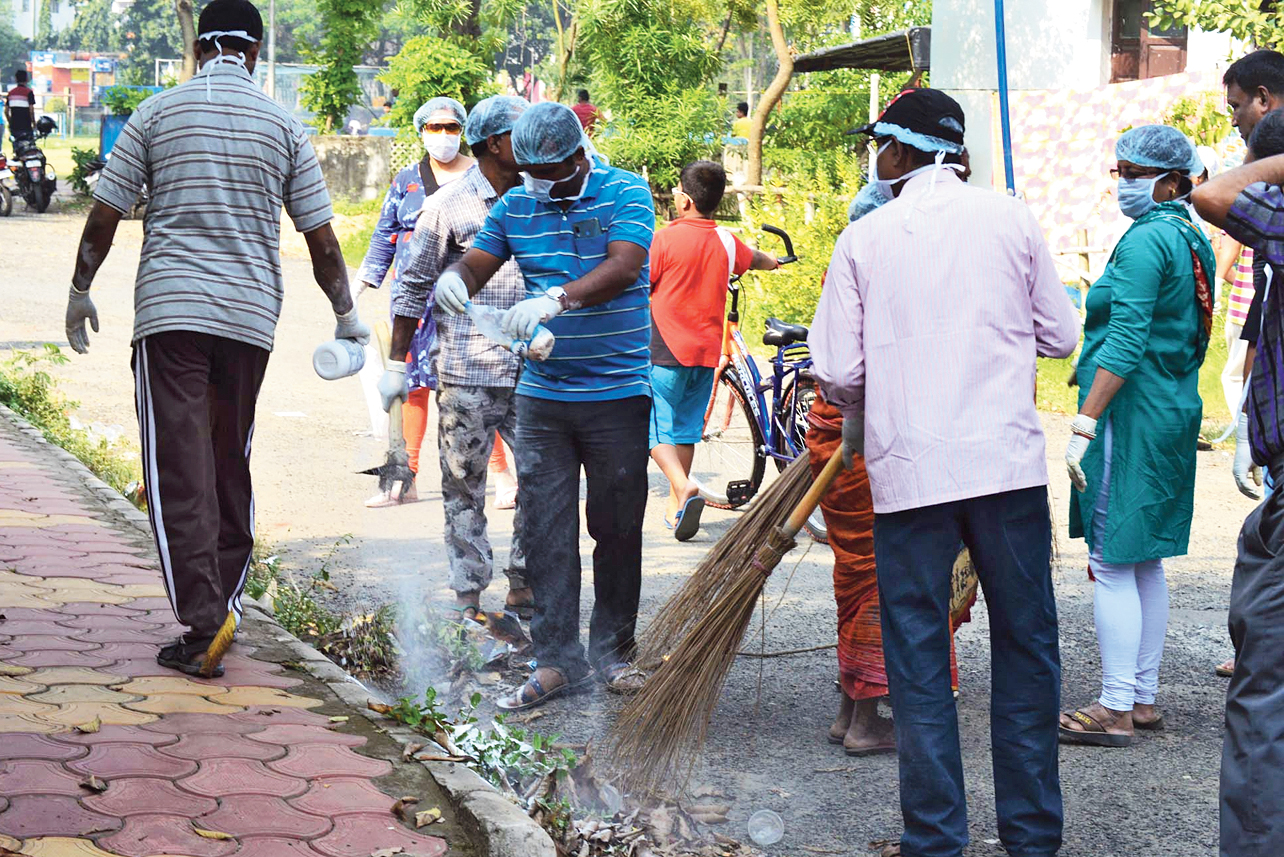 Residents wield the broom and spray bleaching powder on Sunday.
(Debasmita Bhattacharya)
---
Calcutta
|
Published 22.11.19, 03:04 PM
|
---
On Sunday morning, a group of people, in surgical caps and face masks, were seen going around Baisakhi Abasan grounds. Some were spraying bleaching powder, some wielded the broom while some others made announcements over a portable microphone.
They were residents of the housing complex who had decided to tackle the problem of garbage accumulating in open vats and the sluggish flow in the drains themselves.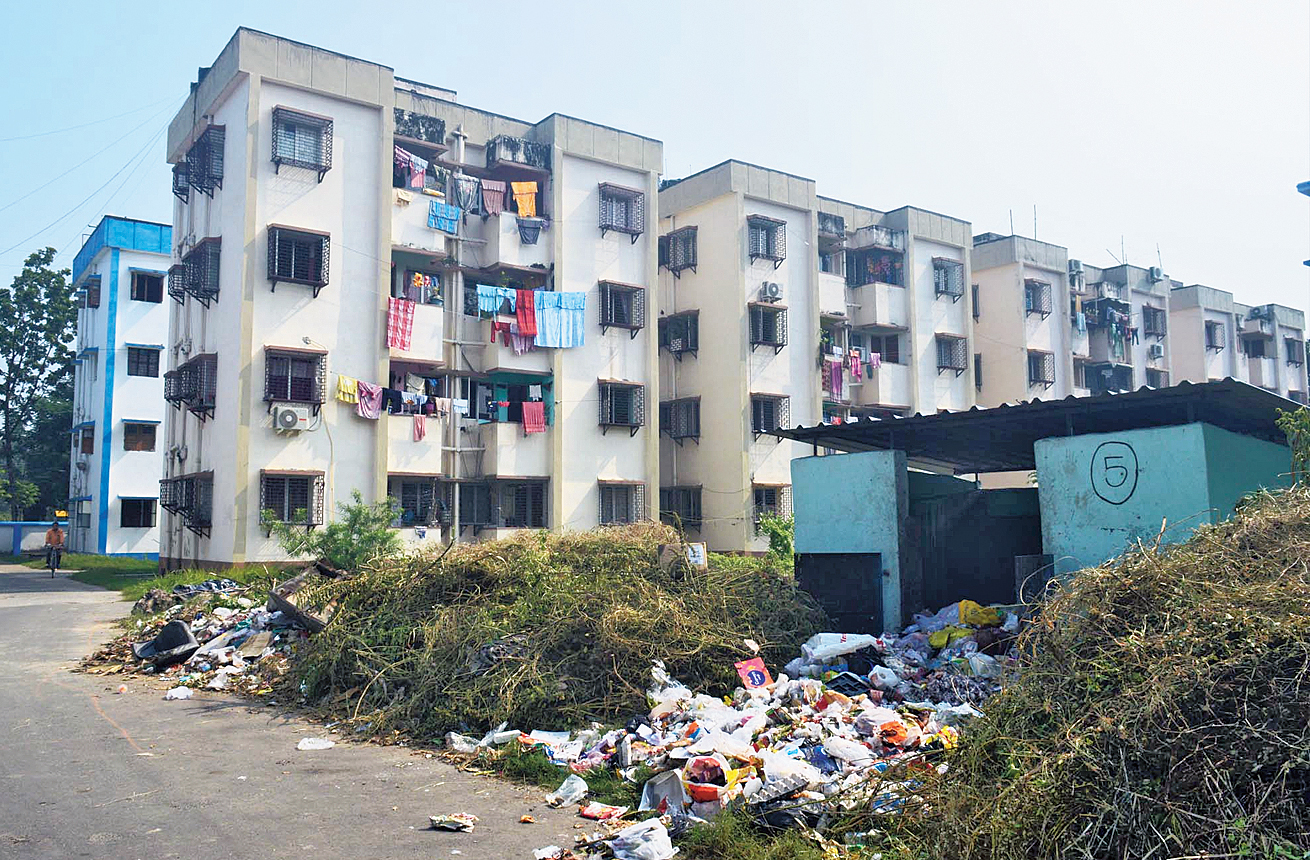 "This year alone, there have been 30-32 cases of dengue reported in our housing complex. Two residents are currently in hospital. Thankfully no one has died but we do not want to take a chance. We have knocked on many doors in both the urban development department and the Bidhannagar Municipal Corporation but to no avail. So we decided to take action ourselves," said Sukhendu Khamaru, secretary of the Baisakhi Abasan Samiti. Two residents of the complex had died of dengue in 2018.
Overflowing vats are a major cause of concern. The complex has close to a dozen. "The vat near the Baisakhi market overflows so fast because outsiders dispose of their garbage here on the way to the market as do shop-keepers. One beside Sourav Abasan and another by pump no. 5 let off so much stench that it is difficult to walk past them. Strays litter the streets by dragging the garbage packets out. Recently someone even left a carcass in a sack near a vat. We thought it could be a human body, such was the stench," Khamaru said.
A letter, with over 150 signatories, has been sent to the urban development department last week with a request to remove the vats.
Residents say some callous neighbours are to blame as well. "The door -to-door garbage collection vehicle comes every morning and twice on Sundays. Yet they do not bother to deposit their waste with them and toss it instead near the vats," a resident said. The announcements on the microphone that day targeted them.
In fact, there was a scuffle between two residents after the ground floor resident publicly complained of the first floor neighbour regularly throwing garbage on the street below. The matter reached the Bidhannagar East police station.
If the response was not encouraging, another clean-up drive would be organised in near future, said the residents' body members.