Centres to prepare youths for police jobs
Candidates to be provided with training in personality development and attending interviews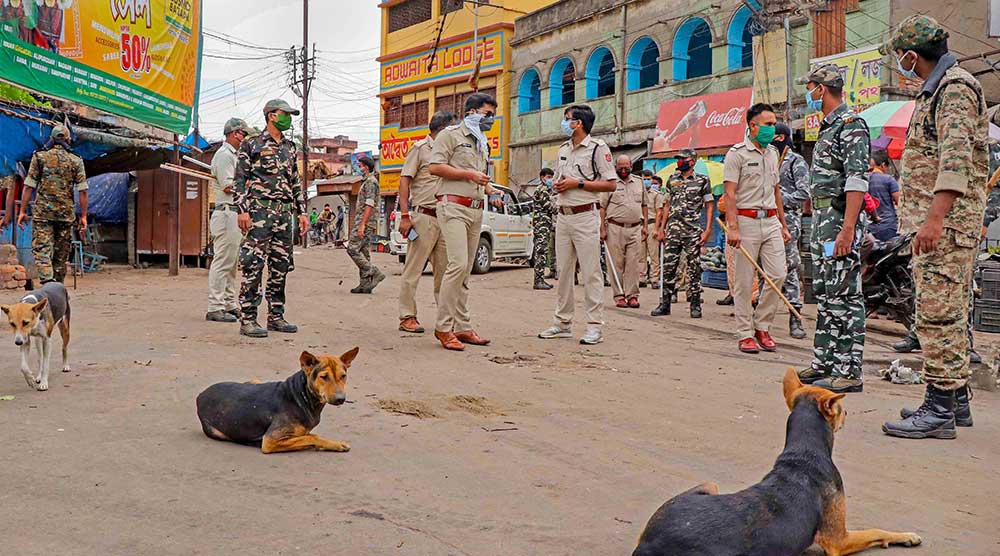 ---
---
The district police opened six centres — one at the district police lines here and others at five police stations — on Sunday to train youths who are interested in joining state and central forces and ancillary departments.
Named after Chila Roy, one of the fiercest fighters of the Cooch Behar royal family, the Chila Roy Pathshala (the training centre) would provided free of cost training to youths.
"Theoretical and practical classes would be conducted four days a week. Interested candidates will be provided with training in personality development and attending interviews. A total of 2,500 boys and girls have already enrolled themselves and will be trained in phases," Cooch Behar superintendent of police Santosh Nimbalkar said.
In each batch, 170 candidates will be trained by police officers of different ranks, including inspectors posted at different police stations of the district.
A senior police officer said the centres had been named after Chila Roy to encourage youths to join the training. Chila Roy or Shukladhwaj was the brother of king Naranarayan. He was the general in the erstwhile princely state of Cooch Behar and earned the name Chila Roy for his prowess like a kite bird.
"We appreciate the initiative taken by the police. The centres have been named after Chila Roy, a personality for whom residents of Cooch Behar have strong sentiments. It will largely help unemployed youths here," said north Bengal development minister Rabindranath Ghosh.