Water treatment plant in New Town to increase supply to Sector V and Salt Lake
The plant is run by the NKDA and the public health engineering department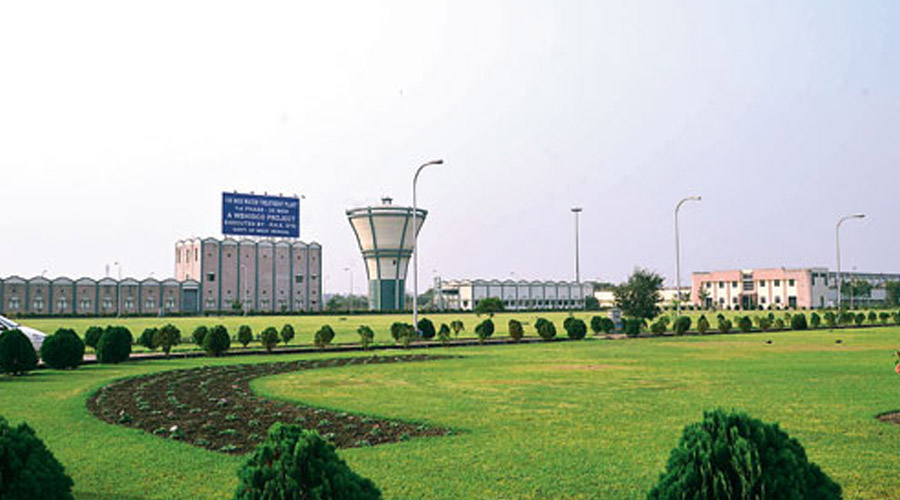 Salt Lake and Sector V, too, get water from the Tallah plant.
Telegraph file picture
---
Salt Lake
|
Published 17.08.21, 01:31 AM
|
---
The water treatment plant in New Town will increase its supply to Sector V and Salt Lake by at least two million gallons per day (MGD) from this week, an official of the New Town Kolkata Development Authority said.
The plant — run by the NKDA and the public health engineering department — now supplies 4 MGD per day to Salt Lake and around 12 MGD to New Town.
The boost in water supply is likely to ease Salt Lake's dependence on groundwater and address water scarcity in Sector V and its adjoining areas, said an official of the Nabadiganta Industrial Township Authority (NDITA). But several blocks in Salt Lake still depend on groundwater as the pipelines from the New Town plant have not been laid," an official of the Bidhannagar Municipal Corporation said.
Salt Lake and Sector V, too, get water from the Tallah plant.
According to a senior NDITA official, at least three new filter beds at the plant — where the water drawn from the Hooghly is allowed to settle as the first step of the filtration process — had been put on trial run. "This has added another 5 MGD capacity to this plant, which has been supplying around 20 MGD since it was commissioned."
Debashis Sen, the NKDA managing director, said: "The water from the New Town plant would help all stakeholders in Sector V. In Salt Lake, the treated water will have near zero iron content".
The iron content in water has been a key issue. Many Salt Lake residents said iron deposits often left stains and led to the development of rust in pipes. "We have installed a water softener in our house (to reduce iron content)," said Arindam Choudhary, a resident of IB Block.
Kalyan Kar, the vice-president of the Sector V Stakeholders' Association, said there was a "long-standing demand for treated surface water in Sector V".
"...We are happy that we will be getting treated water from the New Town plant."