Vaccine fraud: Three arrested, 'attempt to murder' charge added
Two of them were signatories while opening a bank account in the name of the CMC and the third worked as the "head assistant" at Deb's Kasba office, police said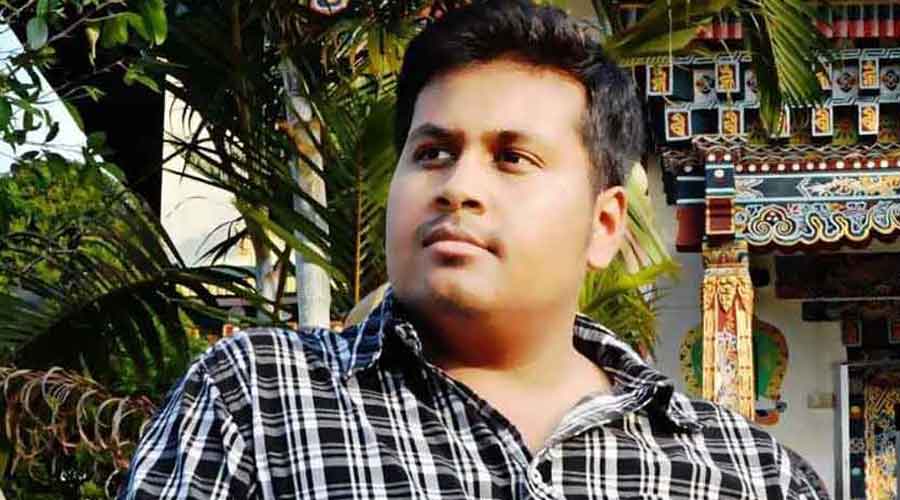 ---
Kasba
|
Published 27.06.21, 02:16 AM
|
---
Three persons suspected to be accomplices of Debanjan Deb, who had allegedly posed as an IAS officer and organised fake Covid vaccination camps in the city, were arrested early on Saturday.
Two of them were purported signatories while opening a bank account in the name of the Calcutta Municipal Corporation and the third worked as the "head assistant" at Deb's Kasba office, police said.
Calcutta police on Saturday included the charge of attempt to murder against Deb and others who were allegedly part of the fake vaccination camps where hundreds of people were misled into taking shots of an unknown liquid. The police suspect the liquid was antibiotic Amikacin Sulphate in at least some cases.
"It is clear that the organisers had knowledge that people may fall sick if any drug or medicine is injected without knowing the background or medical history of the person. This also proves the intention that they wanted to cause harm to those who were administered the shots in garb of vaccines," said a senior police officer at Lalbazar.
A fresh cheating case to the tune of Rs 4 lakh was registered with Kasba police station by a pharmaceutical company against Deb on Saturday.
The police identified the three arrested as Sushanta Das, 54, a resident of Salt Lake, Rabin Sikdar, 31, from Barasat, and Santanu Manna, 44, from Taltala.
Investigators have found that Das and Sikdar purportedly signed the documents submitted to a private bank where an account in the name of "Kolkata Municipal Corporation Planning and Development UPD Kasba" was opened.
"Das had signed as 'Deputy Manager (ESTD) The Kol. Mpl. Cropn' and Sikdar had signed as 'Administrative Officer, KMC'," said an officer.
Investigators said at least Rs 36 lakh was deposited in this account and then withdrawn or transferred.
"This Rs 36 lakh was part of the Rs 90 lakh that Deb had received from a contractor who he apparently bluffed about developing a stadium," an officer said.
Manna, who was known in the Kasba office as Deb's "head assistant", was actively involved in the camps and was a direct accomplice in administering fake vaccines to hundreds of people, the police said.
Manna was responsible for allocation of work to the other employees at the Kasba office, the police said. "He was a close associate of the prime accused. He would call employees on specific dates and allot them specific tasks. He would ensure that none of the employees spoke or mingled among themselves," said an investigator.
Manna was also in charge of a godown Deb had rented in Taltala to stock sanitisers, masks and PPE kits.
Deb and his associates would allegedly recruit people in the office as employees of different government wings. An officer said one person was recruited as an employee of the "West Bengal transport infrastructure and development corporation limited" and later transferred to the "Information and Culture" department on"deputation", and another person as an employee of a "Gram Panchayat".
The police have found several documents and purported appointment letters printed on the letterhead of government offices including Nabanna from the Kasba office, which cops suspect are fake.
Scan on CMC
The police on Saturday collated a list of vaccination centres run by the CMC by visiting the offices of borough health officers who head the body's health services in a borough.
Firhad Hakim, the chairperson of the CMC's board of administrators, said that the civic body would publish a list of all its Covid vaccination centres in newspapers for the knowledge of common people.