TV actor held on gun theft charge in Calcutta
M. Lakshmanan, who lives in a highrise in the Panchasayar area, has alleged that two licensed guns and Rs 85,000 had gone missing from his apartment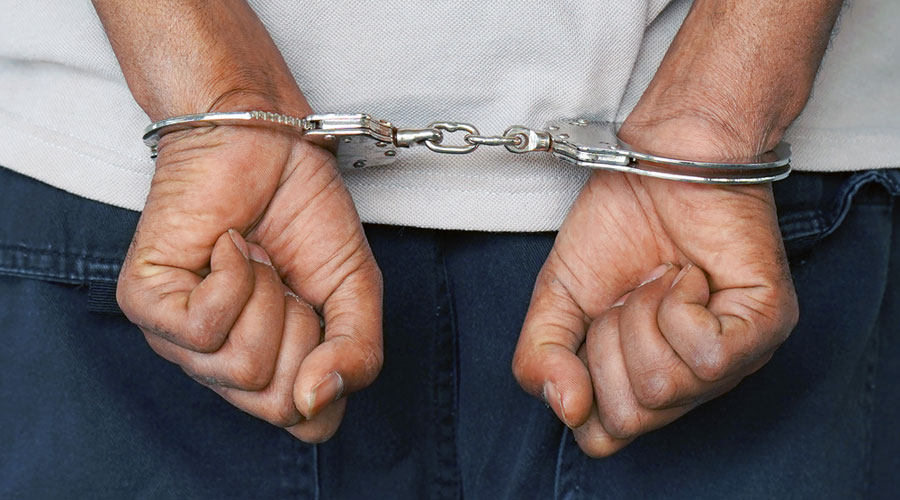 ---
---
A television serial actor has been arrested in connection with the theft of two licensed guns and 100 rounds of ammunition from the apartment of a businessman friend where he had put up before Durga Puja.
Complainant M. Lakshmanan, who lives in a highrise in the Panchasayar area, has alleged that two licensed guns — a .22 bore and a.25bore — and Rs 85,000 had gone missing from his apartment when he was in Chennai and a friend had put up in his place, police said.
Lakshmanan had left Calcutta on October 15 and returned on October 21. A day later when he opened one of his cupboards with the key that had been with him all along he realised the two guns, ammunition and the money were missing, he has told cops.
A person with a gun licence can buy and keep with him/her up to 100 cartridges, according to the arms act.
On October 24, he lodged a complaint with Panchasayar police station, specifically naming the actor-friend who has been staying in his apartment when he was in Chennai.
"His behaviour made us very suspicious. He was arrested on Tuesday night based on circumstantial evidence… he has been booked for theft and under sections of the arms act," the officer said.
The actor has been remanded in police custody for three days.
"We verified the gun licences. They have been issued in Nagaland," an officer said. "We ran a forensic check on the lock of the cupboard… there were no marks of tampering. This means there is a possibility that someone had a duplicate set of keys to the cupboard."
The guns, bullets and the money are still to be recovered.
"The arrested actor is now claiming he has been framed because of some personal dispute with the businessman," another officer said.