HS practical exams at Kasba school to be held on campus from Monday
Chittaranjan School had remained shut since February 24 after a teacher had tested Covid positive during a confirmatory test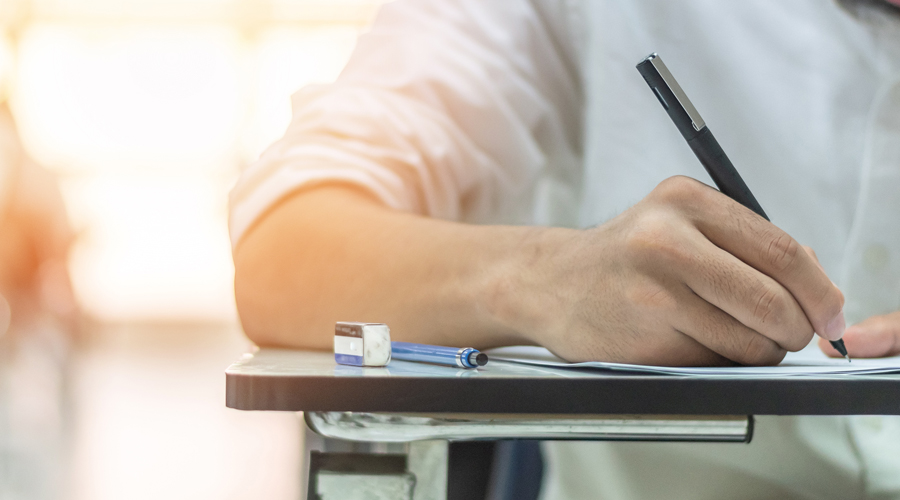 Thirty-three students of Class XII have been split into small groups so that maximum physical distancing could be maintained during the practical exams, said an official of the department
Shutterstock
---
Calcutta
|
Published 08.03.21, 01:06 AM
|
---
The practical exams for the Higher Secondary at Chittaranjan School at Kasba, that was shut since February 24 after a teacher had tested Covid positive during a confirmatory test, will be held on campus from Monday, officials of the school education department said.
Thirty-three students of Class XII have been split into small groups so that maximum physical distancing could be maintained during the practical exams, said an official of the department.
Classes of students of IX and X are being held online since the closure so that assembly could be avoided as much as possible when the students of the higher secondary batch come for the practical exams from Monday.
An official said the practical exams of students who are in Class XI will start after the Class XII practical exams end on March 13.
"The schedule of the practical exams of Class XI students have been pushed back so that gathering could be avoided as much as possible," he said.
A teacher of the school, who had been visiting the campus since the resumption of in-person classes in schools across Bengal for students of Classes IX to XII on February 12, underwent Covid-19 test at a private facility on February 22 .
He informed headmaster Anindya Chattopadhyay after he tested positive and the school authorities in consultation with the education department decided to shut down the campus till the situation improved.
A section of Class XI and XII students who had attended the class of the teacher underwent Covid test at MR Bangur Hospital under the supervision of the headmaster, an official of the school said.
"After none of the students were found infected we decided that the practical exams should be held from Monday following the safety protocols. The teacher continues to be in home isolation," said an official the education department.
During the closure since February 24, the campus has been sanitised at regular intervals.
The teachers and students have been reminded about maintaining basic precautionary measures like wearing masks, carrying sanitiser, washing hands frequently, said sources in the department.
Another official of the department said since the West Bengal Council of Higher Secondary Education has given the schools liberty to advance the start of the practical exams in view of the ensuing elections and end the exams at the earliest, the school in Kasba has decided to start the exams from Monday.
The council had earlier announced that the practical exams would have to be held between March 10 and 31, but later gave the schools relaxation because of the possibility that the central forces might take possession of school  buildings. The HS practical exams have started in some of the schools from March 1.
"Although the school in Kasba has not yet received any requisition about the entry of the central forces, it was thought prudent that the practical exams are started at the earliest," said an official.