Teachers' Day celebrations go online
Quoting Haim Ginott, the Israeli educator, students said that teachers were expected to reach unattainable goals with inadequate tools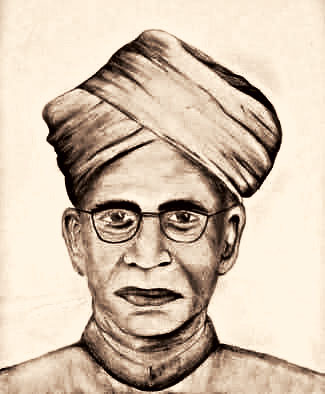 Two videos were shared — one on Sarvepalli Radhakrishnan, the educator in whose honour Teachers' Day is celebrated, and the second was a personalised one with pictures of teachers with students and voice messages by students in English, Hindi and Bengali.
Sourced by the Telegraph
---
Published 02.10.20, 03:15 PM
|
---
St. Francis Xavier School
"Our respect for teachers has increased immensely during the last six months. In fact, they are my lockdown inspirations," said Priyangshu Dutta, who, despite the burden of studies in his final year at school, decided to perform for them in his school's Teachers' Day programme.
St. Francis Xavier School celebrated the event online and Priyangshu Dutta sang the song Tu na jane aas paas hai khuda from the film Anjaana Anjaani. "I used my mother's phone to relay  the accompanying music and sang into my own phone that aired the show live on YouTube," said the classical singer who wants to study sound engineering after school.
Rishiraj Roy had half-yearly exams knocking on the door but still took a couple of hours out to compere the event. "Extra curricular activities are as important as studies and I've conducted events several times before in school," he said. "I was nervous about technical glitches and the fact that parents had been invited to watch the show this year too. Instead of applause, this time I received clap emoticons as praise," he smiled.
Two videos were shared — one on Sarvepalli Radhakrishnan, the educator in whose honour Teachers' Day is celebrated, and the second was a personalised one with pictures of teachers with students and voice messages by students in English, Hindi and Bengali. "We were up till midnight perfecting the presentations," said Snigdha Bhattacharjee, who read out a speech for the show. "We miss our classrooms and technology cannot replace the warmth of a teacher," she said.
"Teaching is a profession highly respected by society and the nation and, in fact, no other profession can give us such a high level of satisfaction," said Anil Srivastava, the officiating principal, in his address. "Today is the day I get to sit back and see what we have achieved through all of you."
The teachers received praise from Ajay Chopra, secretary and administrator of the school. "Teachers, this year you have outdone yourselves! Not only have you taught the students despite the challenges, but you have become students yourselves, learning new technology undaunted."
Quoting Haim Ginott, the Israeli educator, he said that teachers were expected to reach unattainable goals with inadequate tools. "But the miracle is that they sometimes accomplish this impossible task. You, teachers, have outdone yourselves during the lockdown and I'm proud of you. You have worked not as employees but as partners of this school," said Chopra.
The school was one of the first to start teaching online, as early as April 1, he pointed out.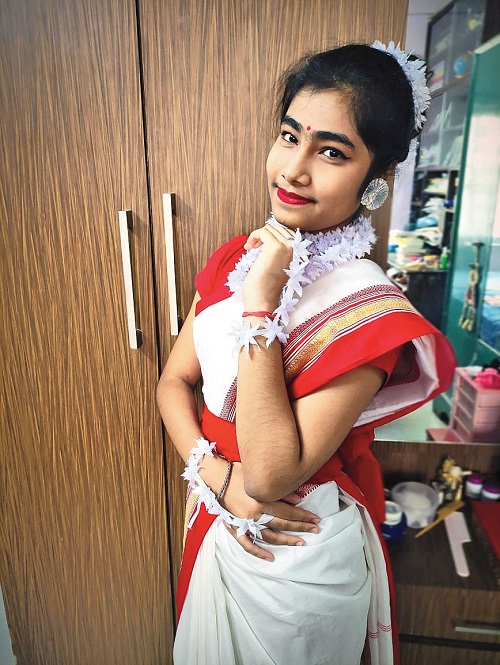 Bidhannagar Govt High School
Two days were more than enough for students of Bidhannagar Government High School to plan a special surprise for their teachers on September 5.
Seventeen students of Class XII came together to prepare a video of their cultural activities, nearly an hour long, and posted it on social media.
"Since this is our final year in school, we really wanted to express our love and respect to our teachers. We thought of the idea quite suddenly and decided to surprise them on the occasion," said a student, Bidisha Saha.
The video began with Gairika Dutta singing guru vandana, followed by a speech by Annwoy Roy Choudhury. "We are excited to be performing even during the pandemic," said Annwoy. Teachers have been our guiding force throughout our school lives and now when we are ready to walk out of here, we wanted to express our gratitude."
Soma Sikdar danced to Mamo chittey, Trisha Halder to Mon ta re (from the film Lootera) and Ahana Biswas performed guru vandana.
"The lockdown is making us try new things. I have done several dance videos before but this is my first time dancing for the teachers. My sister taught me the moves and helped me record the video," said Asmita De, as she danced to the Rabindrasangeet Amar hiyar majhe.
Tanisha Saha has been studying in this school for just a year but already calls it her second home. "I came to this school last year but the teachers made me feel like I've studied here for years. This may be our last celebration as school students so I am glad we made the most of it."
Anisha Sharma and Soumili Das contributed with artwork. Anisha made two paintings — a pencil sketch of Sarvepalli Radhakrishnan and a digital painting for the teachers, while Soumili displayed her calligraphy. "I have learnt calligraphy and tried it out during the lockdown. I used a brush pen for it," Soumili said.
Santarpan Pal said the teachers were taken by surprise when they uploaded the video and sent them the link. "They had no idea we were planning this and we too were nervous as this was our first attempt of celebrating an occasion digitally," said the boy who anchored and edited the video.
Madhurima Sen, a teacher of English at the school, was delighted with the tribute. "The thought, the choice of words in the narration, the selection of Tagore songs and the overall sensibility that the programme portrayed made us hopeful about the next generation," said Sen, adding that she had posted her coments in the WhatsApp group comprising the participating students that was created for the occasion.