Report nails goods carrier role in pollution
Buses were found to account for 24% and private vehicles, both petrol and diesel variants, were marginal participants of the total load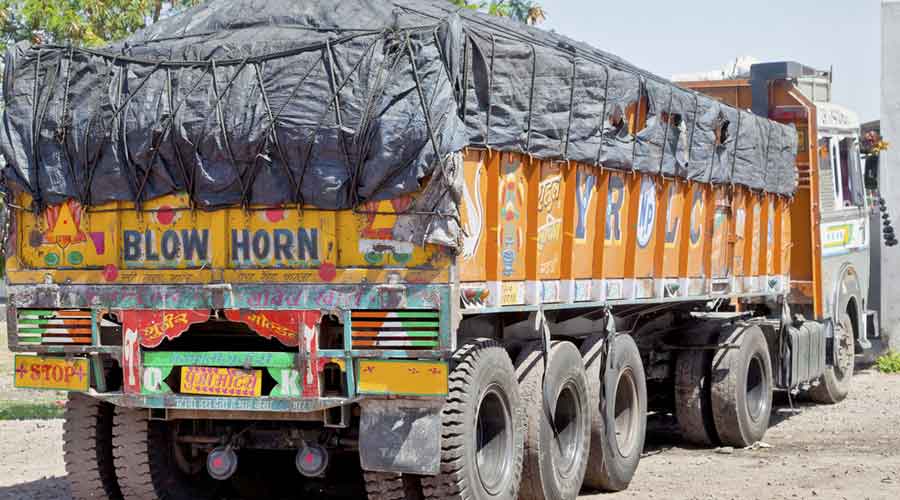 The report said that goods carriers were responsible for 49 per cent of the PM10 in the ambient air generated by vehicular emission
Shutterstock
---
Calcutta
|
Published 29.08.20, 03:06 AM
|
---
Goods vehicles are responsible for the bulk of automobile pollution in Calcutta and Howrah and the proportionate share is more in Howrah, a study by the National Environmental Engineering Research Institute (NEERI) reveals. 
Bengal chief secretary Rajiva Sinha had on August 18 handed the report — PM10 & PM2.5 Source Apportionment and Development of Emission Inventory of Twin Cities of Kolkata and Howrah — to the National Green Tribunal in connection with a petition filed by environmentalist Subhas Datta on air pollution.
NEERI had carried out the study from April 2017 to December 2019, following an assignment from the state pollution control board.
The report said that goods carriers were responsible for 49 per cent of the PM10 in the ambient air generated by vehicular emission. For PM2.5, the contribution of goods vehicles was estimated at 49.5 per cent. 
In Howrah, goods vehicles accounted for 67 per cent of both PM10 and PM2.5 in the ambient air generated by automobile emission.
PM10 and PM2.5 are fine and ultra-fine particles that are major air pollutants in Calcutta and Howrah. Both types of particles can penetrate the respiratory system — the reach of PM2.5 is more because they are smaller than PM10 — and trigger a range of serious respiratory ailments, including cancer.
In comparison, buses were found to account for 24 per cent of the total load of PM10 and PM2.5 emitted by automobiles in Calcutta. The corresponding figure for Howrah was about 13 per cent. 
The study found the contribution of private vehicles, both petrol and diesel variants, marginal.
In Calcutta's overall pollution mix, all types of vehicles together spewed 22 per cent of PM10 and PM2.5 in ambient air in summer. In winter, the figure stood at 25 per cent for PM2.5. 
In Howrah, vehicles were found to be responsible for 31 per cent of PM2.5 during both summer and winter. 
"The report underlines the importance of immediately undertaking strong actions against polluting and old goods vehicles in both Calcutta and Howrah," said petitioner Dutta, who stressed the need to bring the environment-friendly Compressed Natural Gas (CNG) to Calcutta at the earliest and replace petrol and diesel with it.
"The results of the study are on expected lines as most goods vehicles run on diesel and they are generally ill-maintained. Most of them hardly undertake the mandatory pollution check," said emission expert S.M. Ghosh.