Private hospitals refuse to follow new rates fixed for pathological and radiological tests
The health centres will write to West Bengal Clinical Establishment Regulatory Commission for clarification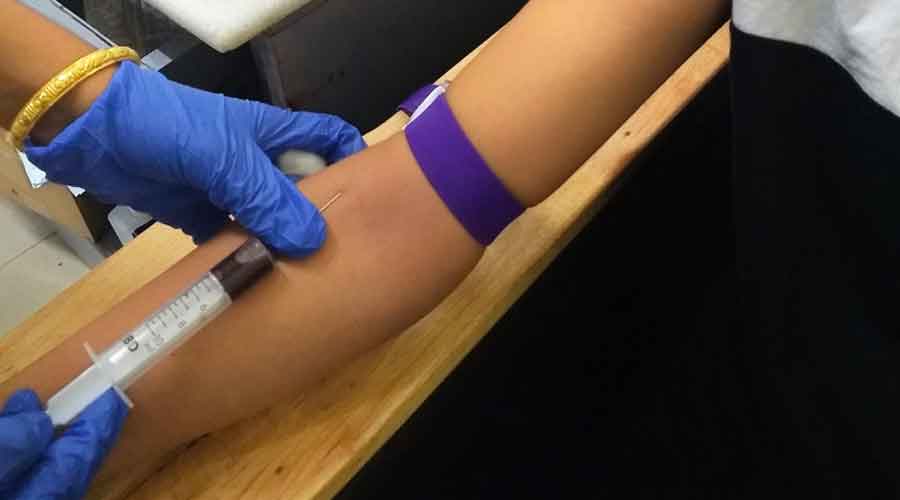 ---
Calcutta
|
Published 06.07.21, 12:55 AM
|
---
Private hospitals in Calcutta have refused to follow the new rates fixed by the state regulatory commission for pathological and radiological tests and said they would seek a clarification.
The West Bengal Clinical Establishment Regulatory Commission had on Friday capped the rates private hospitals can charge for a number of pathological and radiological tests.
A private hospital, the commission's order states, cannot charge more than Rs 400 for chest X-ray PA view and more than Rs 5,200 for an HRCT (128 slice CT scan).
The commission-mandated ceiling was to be implemented with immediate effect.
However, no private hospital in the city revised their rates on Monday.
"We have not implemented the new rates. We will appeal to the regulatory commission seeking clarifications on several points, like on what basis the rates were fixed," said Rupak Barua, the president of the Association of Hospitals of Eastern India, an organisation of private hospitals in Bengal.
The association will write to the commission on Tuesday.
"There is no scientific basis for fixing the rates. The revised rates are comparable with those of some of the diagnostic centres. But the costs incurred by diagnostic centres and hospitals are not comparable," said Barua, also the group CEO of AMRI Hospitals.
The operational costs of corporate hospitals, he said, are 40 to 50 per cent more than diagnostic centres.
"Hospitals have to function 24 hours and have to conduct pathological investigations for critical patients at odd hours. In such cases the cost of a test is higher as a single sample is tested. The cost is much more than when samples are tested in bulk," Barua said.
"Patients come to private hospitals for better treatment and quality care. And for that costs are involved. We need more personnel. So, if there are more such cappings, at some point it will no longer be viable for us to run a hospital," sauid Barua.
The CEO of another private hospital said they did not get subsidies for power, maintenance and other infrastructure expenses. "So why should there be cappings on basic tests?" he wondered. Also, according to him, private hospitals have to treat patients under various government schemes, whose rates are 40 per cent of what other patients are charged.
Officials of some private hospitals said the rates of most pathological and radiological tests are almost double the commission-mandated ceiling.
A Procalcitonin test costs between Rs 7,000 and Rs 8,000 but the commission has capped the rate at Rs 4,000. A Ferritin test costs between Rs 2,700 and Rs 3,000, compared with the capping of Rs 1,600.
"There are high installation costs of equipment. We have spent Rs 1.25 crore on installing a digital radiology machine for better X-ray images," said Sudipta Mitra, the CEO of Peerless Hospital.
"The commission has asked hospitals not to charge differential rates of investigations for various bed categories. But if the rates are fixed at such a low level, we'll be unable to sustain," he said.
Capping, Mitra said, should be there for a certain categories of patients. "The commission can fix the percentage for such patients. But it cannot be a blanket rate."