NIT Durgapur 2020 convocation to be held on January 12
A notification issued by the institute says graduating students will receive their degree certificates in an 'animated mode' sitting at home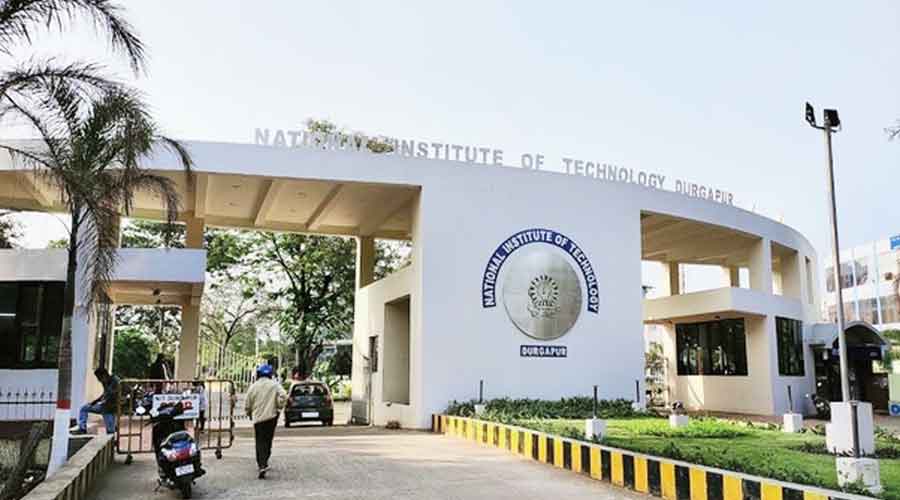 ---
|
Durgapur
|
Published 11.01.21, 05:02 AM
---
NIT Durgapur will hold the convocation scheduled to be held last year on January 12 on virtual mode because of the pandemic.
A notification issued by the institute says graduating students will receive their degree certificates in an "animated mode" sitting at home.
The animated mode will involve a process wherein a scanned copy of the certificate will fly across the screen of a computer, from the end of the department head or director (featured in a panel on the screen) to the recipient (featured in another panel).
"The animated mode can be accessed on a computer or a smartphone," said an NIT official.
Only the director, deans, members of the institute's board of governors and some senior officials will remain seated on the dais inside the auditorium on the campus.
Once the link of the convocation proceedings is shared with the degree recipients, they can log in from a desktop, laptop or a smartphone. "As the name of a recipient is called, his or her name and picture will pop up in the designated panel on the screen and the degree will be awarded in an animated mode," said an official of the institute.
The medals and the prizes will be delivered in the same manner.
"We don't want any assembly on the campus amid the pandemic and so we decided to go virtual," said Anupam Basu, the director of the institute.
At IIT Bombay, graduating students had last year received their degrees through their animated avatars.
At NIT, hard copies of the degree certificates will be mailed to the residential addresses of the recipients.
The proceedings will also be livestreamed on YouTube and Facebook.
Altogether, 663 people will receive their undergraduate degrees, 311 postgraduate degrees and 128 doctorate degrees.
Distinguished Alumnus Awards will be conferred on Bikramjit Basu, Subir Kumar Saha and Jyotiprasad Bhattacharya.
In 2019, the convocation was held on the campus in September.
Classes are being held on the digital platforms at the institute as the campus is closed because of the pandemic.