Gang of 4 fires, hurls bombs at cafe
Attack was the outcome of an altercation that took place a few days ago: Police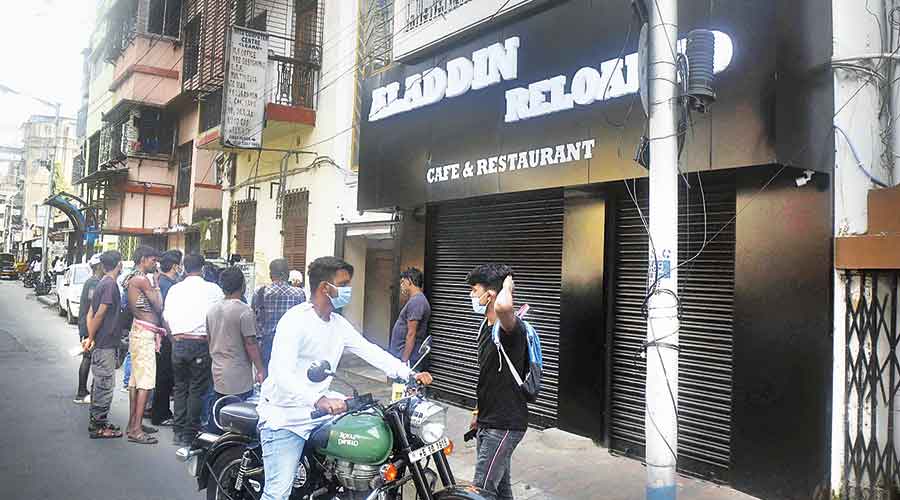 ---
Karaya
|
Published 19.09.20, 03:38 AM
|
---
Four men fired and hurled bombs at a cafe-cum-restaurant on Nasiruddin Road, in the Karaya area, early on Friday in an alleged attempt to seek revenge on the owner over a dispute, police said. 
None of the bullets fired hit anyone. An employee of Aladdin Reloaded Cafe and Restaurant suffered injuries on his head after being attacked by the butt of a firearm.
The incident happened around 1.30am. Police said the cafe-cum-restaurant was illegally open past the permissible time. 
"The four men, led by Nishat Haider, 23, a resident of Shamsul Huda Road, fired at least three bullets in the air and hurled four bombs. They were looking for the owner of the place, Rahul Singh. The owner was not there. That further angered the men and they started firing in the air. Luckily, no one was injured," an officer at Lalbazar said. 
The gang allegedly assaulted Mohammad Amin, the manager of the restaurant, and another employee before fleeing. 
Police have found CCTV footage that shows the men entering the place and leaving. While leaving, one is seen hurling a bomb at the restaurant and another rushing out with a gun in his hand.
During inquiry, the police reportedly found that the attack was the outcome of an altercation that took place a few days ago.
"Haider was drinking in a public place when someone protested. Haider had thought that it was the owner of Aladdin Cafe and Restaurant who had protested," an investigator said.
No one was arrested till Friday evening.