Kashmir pins tourism hope on Bengal
Sector has been hit by a series of events, starting from the abrogation of Article 370 and the subsequent prolonged Internet shutdown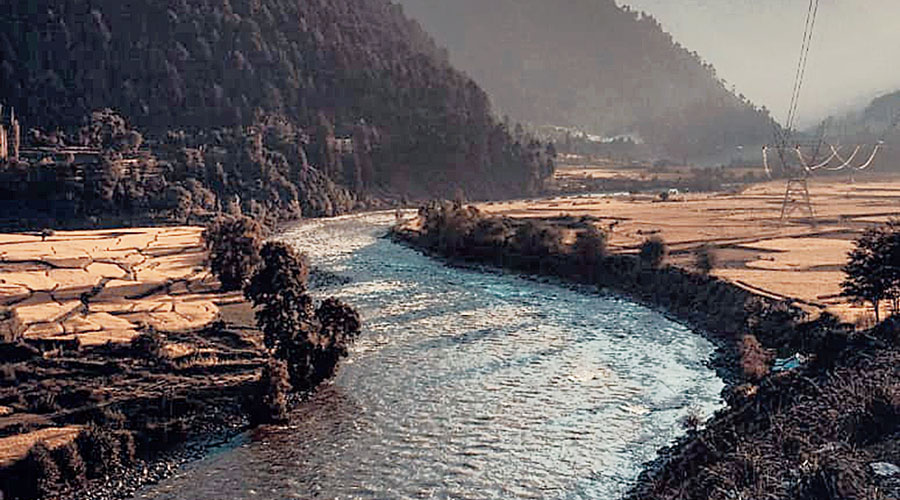 ---
|
Calcutta
|
Published 11.10.20, 02:17 AM
---
Kashmir is counting on Bengal to revive tourism in the Valley, stalled since the abrogation of Article 370 in August 2019.
A team of officials from the directorate of tourism, Kashmir, was in Calcutta this week to meet tour operators.
"As various sectors of the economy are being unlocked for normal activity in Jammu and Kashmir, we are ready to host tourists from all over India. Most of our tourists come from Bengal, Gujarat and Maharashtra," Ahsanul Haq Chishti, the directorate's deputy director and part of the team visiting Calcutta, said. "We are in Calcutta to pitch Kashmir once again as the place to be in this winter."
Kashmir has been a popular holiday destination for centuries, thanks to its snow-capped mountains, lush green valleys, lakes and houseboats and hospitable people.
The tourism sector has been a significant contributor to Jammu and Kashmir's economy. But the sector has been hit by a series of events, starting from the abrogation of Article 370 and the subsequent prolonged Internet shutdown. The Covid-19 pandemic has been a near-death blow for tourism.
There are around 500 hotels and 800 guest houses in Srinagar, around 900 houseboats and 400 shikaras on the famed Dal Lake, an official of the directorate said. "All of them are facing a livelihood challenge."
"The people of Kashmir are dependent on tourism. They desperately want tourists back again," another official said. "The Internet curbs have been lifted and there is uniform 2G connectivity in the Valley now."
Apart from the traditional favourite destinations such as Gulmarg and Pahalgam, are a string of new destinations have made to the tourism list.
Doodhpatri (valley of milk), a bowl-shaped valley in the Pir Panjal Range of the Himalayas at an altitude of 8,957ft above sea level in Budgam district, is one such new destination. It is an alpine valley covered with snow-clad mountains and tall pine and deodar trees. The only worry — too much snowfall in winter often makes the valley inaccessible.
Another underrated destination, officials said, was Yousmarg, a small meadow bordered by the majestic snow-covered Himalayas and green ridges.
Tour operators in Bengal are in the know about the easing of Covid restrictions, including the lifting of curbs on entry of people to J&K by road, rail or air, and opening of all tourism destinations, parks, hotels and restaurants.
"Kashmir tourism has prepared a calendar of activities for celebrating autumn. A golfing event is slated at Pahalgam. A saffron festival has been planned at Pampore by the end of this month. Events and activities have been slated for winter, especially at Pahalgam and the ski destination of Gulmarg," a member of the visiting team said.
Kashmir has always had a special place in the hearts of tourists from Bengal, according to tour operators in Calcutta. Last year, there were "big bookings" for Kashmir during Durga Puja but the Centre's decision in August to scrap the special status of J&K made plans go haywire.
"But we keep getting queries on Kashmir. If the situation is conducive for travel, there is no other place like Kashmir, more so because foreign travel is not happening," an operator who met the visiting team said.