IIEST students seek rethink on onsite test
Around 270 students are scheduled to write the supplementary exams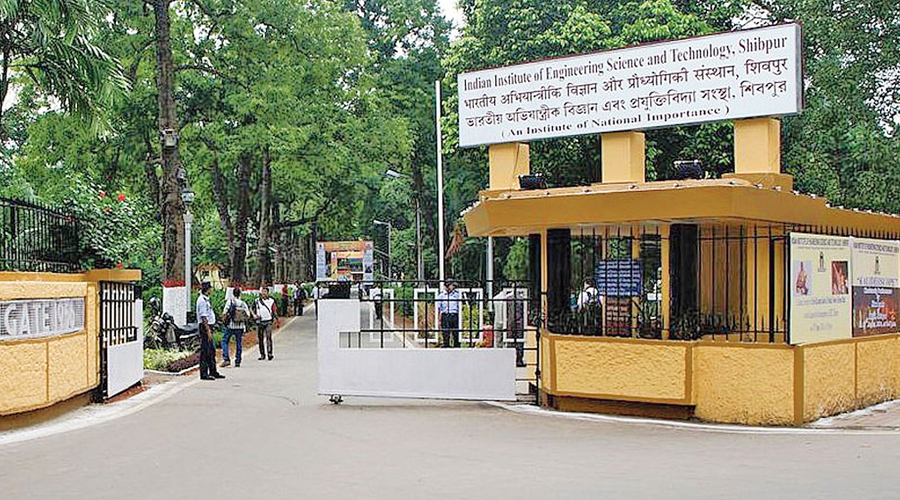 ---
Howrah
|
Published 01.04.21, 02:32 AM
|
---
The IIEST students' senate has appealed to the director to reconsider the decision to hold supplementary exams on the campus from May 5 at a time Covid cases are on the rise across the country, an official of the institute said. 
The students' senate, which represents all students of the institute, wants the test to be held online.
It has written to director Parthasarathi Chakrabarti that as many of the students were from worst-affected states such as Maharashtra and Tamil Nadu, it would not be advisable to call them back to the Shibpur campus amid a renewed surge in the epidemic.
Asked about the prospect of holding the test on the campus amid the recent spurt in cases, the director said: "As of now the decision to hold the test stands, but we will review the situation from time to time. Based on that assessment, we will proceed." 
The senate of the Indian Institute of Engineering Science and Technology — the highest academic body of the institute – had decided in mid-March that supplementary exams at the undergraduate level would be held on the campus from May 5 to 10.
Supplementary exams for the second-year postgraduate students in the previous semester were held on the campus in November.
The Covid situation has sharply worsened and the supplementary exams should be held online, like the regular semester exams, Aman Kumar, the acting general secretary of the senate told The Telegraph.
Around 270 students are scheduled to write the supplementary exams.
"Recalling students amid the rising number of cases could pose a health risk. We have students from worst-affected states like Maharashtra, Tamil Nadu and Punjab. How will they travel to the institute in the current situation?" wondered Kumar.
"The parents of many students have written to me to take up the matter with the IIEST authorities so that the students are not made to travel to the campus. This prompted the senate to make the appeal. The director has told us that the issue will be discussed at the next meeting of the senate (the academic body)."
A member of the highest academic body said they were fearing travel restrictions could be reinforced to contain the spread of the virus and that might stand in the way of the examinees' return to the campus.
Asked about the appeal, IIEST deputy registrar (academic) Nirmalya Bhattacharyya said: "The representatives of the students' senate were present when the IIEST senate had decided to hold the test on the campus. They should have raised their objections there." 
Kumar said: "We had raised our objections at the senate, but the authorities cited the instance of the November exams and approved the decision. The response from the students and the guardians... prompted us to again raise our objections."