Extortionist in bank fraud net
Vinod was trying to set up a network to call up unsuspecting account holders and dupe them into making payments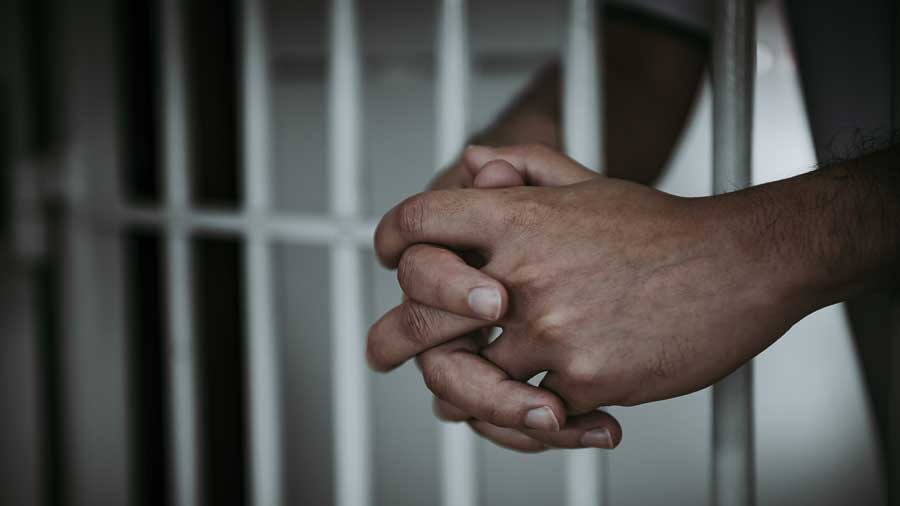 ---
|
Calcutta
|
Published 12.08.20, 05:05 AM
---
Sheikh Vinod, an extortionist with several cases pending against him, was arrested in the Regent Park area early on Tuesday in connection with a bank fraud, police said.
The fraud came to light after officials of a nationalised bank in Purba Putiari unearthed "suspicious transactions" in an account, the police said.
Vinod was trying to set up a network to call up unsuspecting account holders and dupe them into making payments. He has been booked for cheating, the police said.
"We started investigating the matter after the bank's branch manager filed an FIR claiming a Patna resident had complained to the bank saying money from his account had been siphoned off online," an officer of Regent Park police station said.
While investigating the complaint filed by Kumar Anand, cops stumbled upon Chaman Singh's account, which showed "unusual transactions".
"On August 7, when Singh turned up at the branch to withdraw a hefty amount, bank officials questioned him about the sudden spurt in transactions in his account. When he failed to explain, the officials alerted us," the officer said.
Singh turned out to be Vinod's driver.
Cops later found Vinod had received money from eight similar accounts but he could not offer any satisfactory explanation regarding its source, the police said.
The Telegraph had recently reported how several people in Calcutta have been cheated on the phone by the Jamtara gang.
"We are trying to find out if Vinod tried to replicate the Jamtara model here," an officer said. "Vinod was out on bail and we thought he would mend his ways. It appears he hasn't."
Having lived in and out of jails for over a decade now, Vinod's name had cropped up recently in connection with an extortion complaint. The owner of a dhaba on Syed Amir Ali Avenue near Quest Mall had alleged that Vinod had demanded Rs 5 lakh as "goonda tax".
Accident arrest
A car hit multiple barricades along Kidderpore Road and Mayo Road minutes before the Independence Day parade rehearsals were about to start on Red Road around 6.30am on Tuesday, police said.
A 20-year-old college student, who was at the wheel, was arrested and later released on bail.
He is a resident of Bondel Road in Ballygunge.